Welcome to Naman Modi Digital – your gateway to hire freelance custom web designer with a proven track record of delivering expert freelance design solutions. I understand that your digital presence is a vital asset, and the design of your website can make all the difference. That's why I'm here to offer you the unparalleled knowledge and years of experience required to make your online vision a reality.
In a world where first impressions are often made online, the design of your website can make or break your success.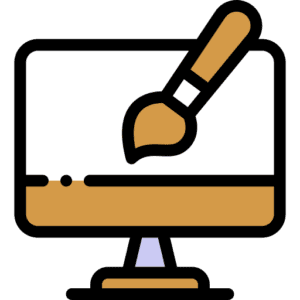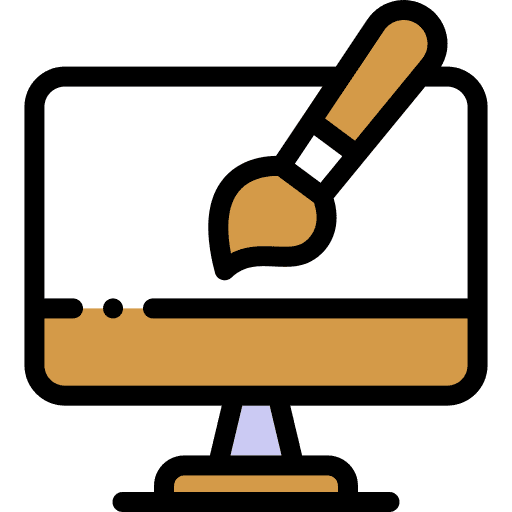 That's where I come in as a freelance custom web designer. I understand your online presence reflects your brand's identity, and I take this responsibility seriously. My commitment to excellence and Attention to detail set me apart. I don't just create websites; I craft experiences. 
I understand that your website is often the first point of contact between your brand and your audience. Therefore, it must be visually captivating, functional, and reflective of your brand's values. With Naman Modi Digital, you can rest assured that your project is in capable hands. If you want to elevate your online presence and create a website representing your brand, consider hiring a freelance custom web designer like me.
Why Choose Naman Modi Digital for Custom Web Design?
Engage with a Freelance Custom Website Designer to bring your online vision to life. Experience tailored web solutions that captivate and impress your audience at Naman Modi Digital. Selecting the right partner for your custom web design needs is critical. Your website is often your audience's first impression of your business, and it's essential to make it count. Here's why choosing me as your best custom web design service provider is a decision you won't regret.
Personalized Attention:

I take the time to understand your unique business goals, target audience, and brand identity. Your project is not just another task; it's a collaboration that receives my utmost Attention. My approach is client-centric, ensuring that your vision and requirements are at the forefront of the design process.

Flexibility: 

In the dynamic world of web design, adaptability is key. I am well-versed in a wide range of design styles and techniques. Whether you're looking for a sleek and modern design or something more traditional, I can bring your vision to life. I also offer flexible hiring models, including fixed-price and hourly options, to accommodate your budget and project requirements.

Commitment to Quality: Quality is the foundation of my work. As a top freelance design expert, I hold myself to the highest standards, ensuring your web design is visually striking and technically sound. My expertise in web and graphic design ensures that your web portal makes a long lasting impression on visitors, reinforcing your brand's credibility and professionalism.
Experience and Expertise: With years of experience in the industry, I've developed a keen understanding of what works in the digital landscape. As a Top Freelance Design Expert, I bring knowledge to every project, helping you make informed decisions and achieve exceptional results.
Are you looking to enhance your online presence? Book remote custom web design services today! Elevate your brand with tailored website solutions. When you choose Naman Modi Digital for your custom web design needs, you choose a partner dedicated to your success, committed to quality, and passionate about bringing your vision to life.
The Process: Seamless Collaboration from Start to Finish
At Naman Modi Digital, a well-structured and collaborative design process is the cornerstone of creating exceptional digital experiences. From the moment you choose me as your design partner, I embark on a journey of seamless collaboration, ensuring your vision is transformed into reality with precision and creativity.

Initial Consultation
My process begins with an in-depth consultation to understand your unique requirements, objectives, and brand identity. I take the time to listen, ask questions, and immerse myself in your vision.

Conceptualization
I brainstorm and conceptualize once I've deeply understood your needs. This phase is where ideas are born, and creative solutions take shape.

Design and Development
I move forward to the design and development phase with a solid concept. Here, I work diligently to bring your vision to life. I emphasize creativity, functionality, and user-friendliness in every design element and feature.

Iteration and Feedback
I believe in an iterative approach, where your Feedback is valued and incorporated at every step. You can review and provide input on the design and functionality, ensuring that the final product aligns perfectly with your vision.

Testing and Quality Assurance
Quality is my commitment, and I leave no room for errors. My rigorous testing and quality assurance processes guarantee that your website or digital asset functions flawlessly and meets industry standards.

Final Delivery
Once I am confident that every aspect of your project has been perfected, I deliver the final product. I ensure your project is ready for launch, providing the necessary assets and support.
Benefits of Hiring Naman Modi
When you choose Naman Modi for your design needs, you unlock a world of advantages tailored to meet your brand's specific requirements. I pride myself on being more than just a design service – I'm your trusted partner in achieving digital excellence. Are you looking to elevate your online presence? Hire a custom web design expert today! Transform your digital identity with tailored, user-friendly, and visually stunning websites. Your brand deserves the best. Here are the key benefits of collaborating with me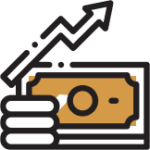 Customized Solutions Tailored to Brands
I understand that every brand is unique. That's why I don't believe in one-size-fits-all solutions. When you hire me, you get a dedicated freelance designer committed to crafting a design strategy that aligns perfectly with your brand's identity and goals. I am passionate about creating customized solutions that make your brand stand out in a crowded digital landscape.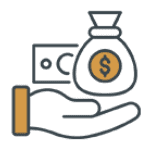 Cost-Effective Without Compromising Quality
I strongly believe that outstanding design should be within reach for businesses of any scale. My commitment to affordability does not mean I compromise on quality. You can expect top-notch design expertise with Naman Modi without breaking the bank. I've mastered delivering cost-effective solutions that maintain creativity and functionality.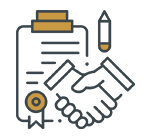 Direct Communication for Clear Understanding and Collaboration
Effective communication is at the heart of every successful project. When you work with me, you'll have direct access to me. I foster straightforward and open lines of communication to ensure that your vision is understood and your Feedback is incorporated seamlessly. This direct collaboration ensures that your project stays on track and meets your expectations at every stage.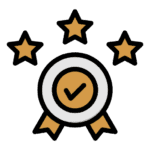 Expertise from Years of Experience
My years of experience in the industry have equipped me with a wealth of knowledge and expertise. I've honed my skills through countless projects, and I bring this seasoned perspective to every design challenge. When you hire Naman Modi, You are hiring a reliable freelance designer known for delivering outstanding results.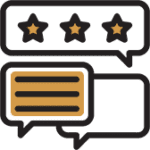 Flexibility to Align with Client Schedules
Businesses operate on different timelines. That's why I offer flexibility in scheduling and project management. I can accommodate your needs if you have a tight deadline or need to align my services with your business calendar. Your convenience is my priority.
Every business has unique needs and budget considerations regarding design services, including custom web design pricing. That's why I offer flexible hiring models that cater to various requirements. Whether you prefer the clarity of a fixed price model or the flexibility of an hourly model, I have you covered.
I provide a clear, upfront quote for your project based on a detailed understanding of your requirements.
Benefits:
Budget Certainty

: With a fixed price, you know exactly what you'll be paying for the project from the outset. There are no surprises or unexpected costs.

Clear Project Scope:

I work closely with you to define the scope, ensuring all your needs and objectives are met within the agreed budget.

Timeline Commitment:

I provide a clear timeline for project completion, allowing you to plan accordingly and set expectations with stakeholders.
The Hourly Model offers a high degree of flexibility and is suited for projects that may evolve.
Benefits:
Flexible Adjustments:

You can change the project scope or direction as it progresses, accommodating evolving requirements.

Pay-as-You-Go:

You pay for the time spent on the project, making it suitable for ongoing or long-term projects where requirements may change.

Continuous Collaboration:

You have access to our expertise, allowing for ongoing collaboration and refinements to ensure your project's success.
Naman Modi Digital's Exceptional Custom Web Design
Discover what my satisfied clients say about their experiences working with Naman Modi Digital. I take pride in delivering exceptional custom web design solutions that meet and exceed expectations. Here are some testimonials from my valued clients:
Frequently Asked Questions
Let's Bring Your Custom Web Design Vision to Life Together!
Be ready to explore how I can bring your custom web design vision to life. At Naman Modi Digital, I believe in open and transparent communication. Whether you have questions, project inquiries, or want to discuss your ideas, I'm here to help.