Embarking on a digital transformation journey is pivotal in today's hyper-connected world. Whether it's capturing a wider audience, improving user experience, or scaling your business online, the path you take defines the outcome. Let's outline how effortlessly you can hop on board and what your journey with us will entail:
Onboarding: Kick-start Your Digital Ascent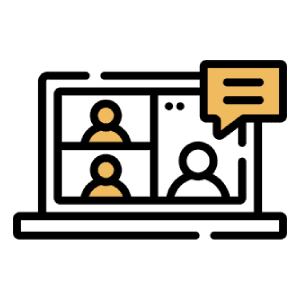 Set Up A Meeting:
Don't wait for emails! Directly schedule a consultation with me.
Book A Consultation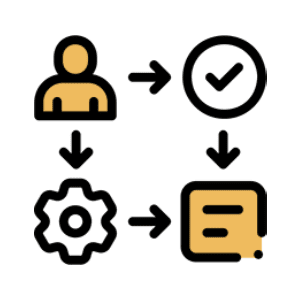 Quick Onboarding Kit:
Once we're aligned, you'll receive an onboarding package. This contains essential project sheets, briefing templates, and some insightful readings to align our visions.
Step-by-Step Workflow: From Idea to Execution

Initial Consultation
Engage & Connect: Begin your digital expedition by visiting our contact page. Alternatively, you can conveniently schedule a consultation.
In-depth Discussion: Shed light on your vision, goals, and challenges. Harness my vast digital knowledge to identify potential growth opportunities.

Tailored Proposal & Agreement
Customized Solutions: After understanding the digital landscape of your industry, I draft a bespoke proposal encompassing strategy, timeline, and budget.
Interactive Feedback Loop: A two-way dialogue ensures your objectives resonate with the proposed solution.

Deep Dive & Strategic Planning
Comprehensive Research: Delving into market trends, competitors' tactics, and audience behavior ensures a robust strategy.
Blueprint Creation: Charting out a detailed roadmap, encompassing everything from intuitive web design drafts to avant-garde SEO methodologies.

Meticulous Execution
Harmonizing Design & Development: Integrating visually stunning aesthetics with backend prowess for seamless functionality.
Transparent Communication: Periodic updates ensure you're always in the loop, fostering collaboration.

Collaborative Review & Feedback
Hands-on Client Review: Experience the digital transformation and voice any refinements.
Swift Revisions: Adapting to feedback, guaranteeing your digital solution resonates with your brand ethos.

Quality-Assured Delivery & Launch
Thorough Quality Assurance: Each element undergoes rigorous testing, ensuring cross-platform responsiveness and functionality.
Momentous Launch: Propel your optimized, user-centric digital solution to the world.

Beyond the Launch – Unwavering Support
Empowerment: Navigate your new platform with ease through my post-launch guidance.
Commitment: Any post-launch hiccups? I stand by my work, ensuring seamless operations with prompt support.
Elevate with Naman Modi Digital
When you ally with Naman Modi Digital, you're not merely outsourcing a project. You're partnering with a digital maestro dedicated to your success. My streamlined process, peppered with industry-leading strategies, assures your online objectives aren't just met but exceeded. Dive deep into the digital realm with me and let's co-create digital magic.