In today's competitive digital landscape, achieving online visibility and ranking higher on search engines is paramount. Your website's On-Page SEO plays a pivotal role in this endeavor. When optimizing your web content, you need the expertise and experience of a dedicated On-Page SEO expert. 
I proudly offer the services of Freelance Meta Tag Optimization Specialists, Freelance Keyword Integration Specialists, and experienced On-Page SEO Freelance Consultants. With years of collective experience, I have extensive knowledge to help your website thrive in the digital landscape.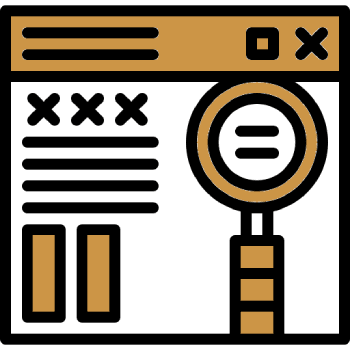 Geographical limits do not bind me; I'm your Remote On-Page SEO consultant. No matter where your business is based, I provide top-tier SEO expertise. I understand that every element of your website matters, right down to the Freelance Alt Text Optimization for Images, and I leave no stone unturned to optimise your digital footprint.
My journey is marked by a commitment to excellence and a track record of results. I've partnered with diverse clients, from startups to established brands, delivering tangible growth through meticulous SEO strategies.
Why Choose Naman Modi Digital for On-Page SEO?
I understand that your online success is my success. When you hire an On-Page SEO Freelance Consultant, I offer On-Page SEO services; I provide a tailored experience that sets me apart. As an On-Page SEO Freelance Consultant, I will help you improve your website's search engine optimization, online visibility, and organic traffic. With my expertise, you can expect significant improvements in your website's ranking and overall online performance. Use the opportunity to enhance your online presence – hire an On-Page SEO Freelance Consultant today!
Personalized On-Page SEO Solutions: Your Website, Your Needs: I don't believe in one-size-fits-all solutions. My approach is centred on understanding your unique goals and challenges. When you work with me, you'll receive On-Page SEO strategies and optimizations that are specifically crafted for your website. I offer customized on-page SEO solutions to help your website stand out in a competitive digital landscape.
Quality On-Page SEO Services: Excellence is my Standard: Quality is at the core of everything I do. I don't just meet industry standards; I exceed them. I am committed to delivering Quality On-Page SEO Services that boost your website's performance and rankings. My attention to detail ensures that your

website is optimized.
Flexibility to Meet Your Needs: Your Schedule, Your Terms: Every client is unique, and your schedule may vary. That's why I offer flexible working arrangements. Whether you need me for a short-term project or ongoing support, my flexibility ensures you get the required assistance. I adapt to your needs, allowing you to choose how you want to work with me.
When you Choose Naman Modi Digital for On-Page SEO, you're not just hiring a service provider but entering into a partnership dedicated to your website's success. I'm here to ensure your website achieves the visibility and ranking it deserves.
The Process: Seamless Collaboration from Start to Finish
I take pride in my systematic approach to Hire On-Page SEO Freelance Consultant. A well-structured process is the key to achieving outstanding results. Here's a step-by-step walkthrough of my On-Page SEO Process. When you hire an on-page SEO freelance consultant, you're investing in a strategy that can significantly boost your website's visibility and rankings.

Website Assessment
My journey begins with a thorough assessment of your website. I analyze its current state, identifying strengths and areas for improvement. This initial phase sets the foundation for my tailored strategy.

Keyword Research and Analysis
I delve deep into keyword research, identifying the most relevant and valuable keywords for your industry and audience. This crucial step ensures that your content aligns perfectly with what your target audience is searching for.

Content Optimization
I optimize your website's content, from meta tags to header tags, ensuring that every element is finely tuned for search engines and user experience. My systematic approach guarantees that everything is noticed.

Technical SEO Optimization
I focus on the technical aspects of your website, including URL structure, internal linking, and mobile-friendliness. I ensure that your website performs at its peak from a technical standpoint.

Quality Assurance
Quality is my hallmark, and I leave no room for compromise. At every step, I conduct meticulous checks to maintain Consistent Quality Assurance. I believe in delivering nothing short of excellence.

Ongoing Monitoring and Improvement
My commitment to your success extends beyond the initial optimization. I continuously monitor your website's performance, making necessary adjustments and improvements to keep it at the forefront of search engine rankings.
Benefits of Hiring Naman Modi Digital for On-Page SEO
When you choose Naman Modi Digital as your Remote On-Page SEO Consultant, you're not just selecting a service provider; you're gaining access to a range of benefits tailored to your needs.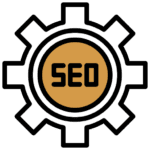 Customized On-Page SEO Solutions
Every brand is unique, and your On-Page SEO needs are distinct. That's why I offer Custom On-Page SEO Services tailored to your brand. My strategies are designed to align perfectly with your goals and audience, ensuring that your website stands out amidst the competition.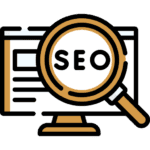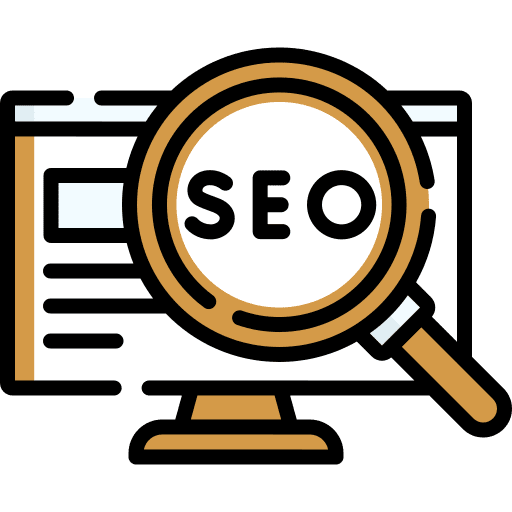 Affordable SEO Expertise
Quality should never be sacrificed for affordability. My commitment to delivering Affordable SEO Expertise means that you get top-notch services that fit your budget. I understand the importance of cost-effectiveness without compromising results.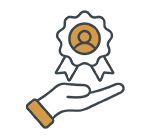 Direct Communication
Effective communication is at the heart of my service. I provide direct channels for communication to ensure Clear Understanding and Collaboration. Your input and feedback are valued every step of the way, ensuring that your vision is realized.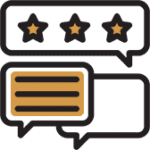 Years of Expertise
With years of expertise in the On-Page SEO field, I bring a wealth of experience. I've worked with diverse clients and industries, delivering results that speak for themselves. When you choose me, you're partnering with professionals who understand the intricacies of SEO inside and out.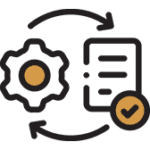 Flexibility to Suit Your Schedule
Your schedule may vary, and your On-Page SEO needs may change. My flexibility ensures that I align with your schedule, offering services when you need them. Your convenience is my priority.
I comprehend that each customer has individual requirements and preferences when it comes to On-Page SEO services. That's why I offer flexible hiring models to cater to various requirements. You can choose the model that aligns perfectly with your goals and budget.
The Fixed Price Model offers stability and predictability. With this model, you'll know exactly what you're paying upfront. It's an ideal choice if you have a well-defined project scope and budget constraints.
Benefits
Budget Control:

You have complete control over your budget, with no surprises or hidden costs.

Clear Scope:

The scope of work is well-defined, ensuring your specific requirements are met.

Deadline Commitment:

I provide a clear timeline; you can expect timely project delivery.
The Hourly Model offers flexibility and adaptability. If your project requirements are subject to change or you need ongoing support, this model is an excellent choice.
Benefits:
Pay-as-You-Go:

You're billed based on the actual hours worked, giving you flexibility in project duration.

Adapt to Changes:

Easily accommodate changes or additions to your project as needed.

Ongoing Support:

Perfect for projects that require continuous monitoring and adjustments.
Naman Modi's On-Page SEO Expertise in the Spotlight
I take great pride in delivering top-tier On-Page SEO services that consistently exceed my clients' expectations. These are testimonials from satisfied clients who experienced the expertise of my On-Page SEO Expert, Naman Modi.
Frequently Asked Questions
Elevate Your Online Presence with Naman Modi's On-Page SEO Expertise
I'm here to help you transform your online presence through expert On-Page SEO. If you have any questions or are ready to proceed, please feel free to contact me. I'm just a click away from helping you achieve your digital goals.