iPhone is among the leading mobile brands in the market today and iOS offers a great solution to expand your market reach. Moreover, the iOS is cost effective and can help you achieve your marketing goals easily. Since its inception, usage of iPhone continues to grow rapidly, gaining the trust of many mobile device users. What made it even better is the iPhone specified apps that has greatly increased its productivity.
My iPhone application development services are absolutely stunning, offering sophisticated apps at global level that are streamlined with digital marketing.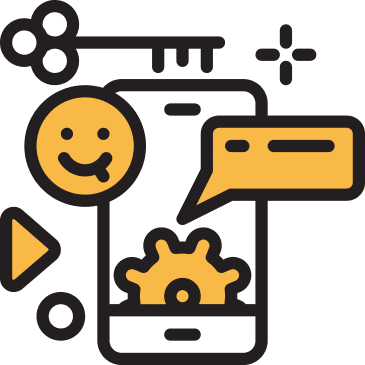 For the best iPhone application development in India, you can rely on my services to create visually appealing iPhone apps, ensuring that every pixel is in the right place with semantic coding. I put a lot of effort in creating apps and clients are always satisfied with the end results. My apps have functional designs that exceed clients' expectations, putting their brand at the forefront of digital marketing. My iPhone app development will help you realise your long and short term goals by sharing your wonderful app ideas with the iOS community. My innovative abilities produces the most reliable iPhone apps.
Iphone application development services
My experience of developing iPhone apps, combined with the latest technologies, make my iPhone apps effective. They are all robust, safe, innovative, scalable, and unique. If you are looking for iPhone apps that will propel your online venture into higher heights, then my services will offer exactly that. Some of the features that comes in handy with my iPhone apps include:

iPhone Messaging App
Messaging feature in any app makes it easy for users and clients to communicate and engage on a personal level. My apps offers this exclusive feature and your users can easily share their concerns or sentiments whenever they want.

IoT App Development
I being your top iOS app developer and I work to provide the best loT app development services ensuring the best experience in iPhone app development. I rely on this method to create apps that are business-oriented and flexible.

iPhone Integration Services
For the best iOS app development services, in order to expand your business, you need an iPhone app that cuts through your competitors by integrating with other service providers. All my apps integrate well with major service providers to provide extended functionalities.

Enterprise iPhone apps
am being the best iPhone app developers in India and my iPhone apps development services incorporates any type of business including enterprise ventures. My expertise helps clients conduct their businesses with efficiency and efficacy using the state of the art iPhone
My iphone app development process
Developing the best iPhone app is a process that requires dedication and preciseness. These are some of the processes that my app development go through before achieving perfection.
Conceptualize
Coding
Project delivery
Conceptualize
The first thing I do after receiving an app development project is to build wireframes for the new app. The frameworks are based on the client's preferences and needs. After shortlisting one of them, I will present the prototype to the client for evaluation so that I can start working on the final aspect of the iPhone app.
Analyse business requirements
Build the wireframes
Prepare technical documents
Create a basic design
Coding
Project delivery
Me When Looking For High ROI Generating iPhone apps
Being a renowned iPhone app creator, I develop the best iPhone apps by incorporating extensive market research, innovation, and the latest technologies. This is what makes me the most sort after app developer in India. My iPhone app development assures: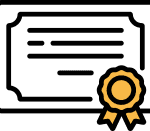 COMPETITIVE PRICING POLICY:
Cost is what many clients are concerned about when looking for an iOS app developer. You don't need to worry about cost when you choose me as your developer. I offer cheap iOS app development with great value for money that guarantees ROI.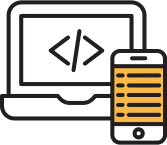 STRINGENT QUALITY-DRIVEN APPS:
All my newly developed iOS apps undergo several tests that confirms to the set quality standards. These series of tests also helps to establish what works and what won't work effectively. My apps can also withstand threats from hackers.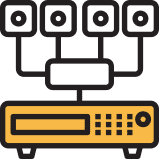 CLIENT IP OWNERSHIP
I also provide source code and business protection so that you can benefit from ownership. Your iOS apps are subjected to intellectual property as per the NDA and other authorised contracts. All copyrights of the app source code, designs, and other valuable assets will be assigned to the client.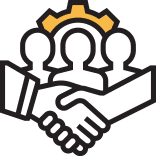 MANAGING IOS APP LIFECYCLE
Being a freelance iOS app developer, I keep working with my clients long after the app is fully developed and operational. I consider it a long term partnership since at some point they will require technical support. Whether it is a startup or an established enterprise, the technical support will provide help at any point.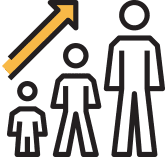 DIVERSE INDUSTRY EXPERIENCE:
My list of apps are diverse and cover many niches including finance, video streaming, real-time analytics, route matching, education, and insurance. Whatever your iOS app need, I will structure it and build it to your preference.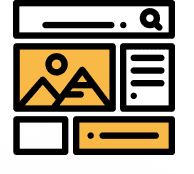 APPS WITH WELL-INTEGRATED UI AND UX:
I incorporate UI & UX seamlessly with years of experience. My designs are very easy to use and users will have an easy time getting hooked to it. As a veteran iOS designer, I can curate apps with intuitive interfaces.
Still not convinced? See what our customers are saying..
Frequently Asked Questions
Want To Grow Your Business?
Stay ahead of your competition by partnering with the best search marketing agencies in the digital marketing world.