In today's digital landscape, your online presence is the face of your business. It's the platform where your brand meets your audience, and the design of your website can make all the difference. When you're seeking to Hire Freelance Responsive Web Designer expertise, you're looking for a partner who brings proficiency, a legacy of expertise, and years of experience to the table.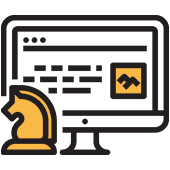 Responsive web design isn't just about making websites look good on different devices; it's about creating seamless, user-friendly experiences that adapt to the ever-evolving digital world. When you Hire Freelance Responsive Web Designer expertise, you invest in a skill level refined by years of industry knowledge.
Why Choose Naman Modi Digital for Responsive Web Design?
In a crowded digital landscape, making the right choice for your Freelance Responsive Designer partner is crucial. Your website isn't just an online presence; it's the digital face of your brand. At Naman Modi Digital, I stand out as the ideal choice, offering a unique value proposition that sets me apart.
Personalised Attention:

 I understand that no two businesses are the same, and your website should reflect your unique identity. 

I provide personalised attention to every project, ensuring that your responsive web design aligns perfectly with your brand's vision.
Unparalleled Flexibility:

The digital world and your business needs are constantly evolving. I offer unparalleled flexibility to adapt to your requirements, whether they involve specific design preferences, tight deadlines, or budget constraints. My commitment to flexibility ensures that your responsive web design project remains on track while delivering outstanding results that meet your evolving needs.

Commitment to Quality: Quality is the base of everything I do. As a Top Freelance Design Expert, I hold ourselves to the highest standards of craftsmanship, ensuring that your responsive web design is visually captivating and technically robust.
When you choose Naman Modi Digital, you're not just selecting a partner; you're choosing a Remote Web Design Expert who combines the skills of a Professional Freelance Web and Graphic Designer with the reputation of a Top Freelance Design Expert.
The Process: Seamless Collaboration from Start to Finish
I believe in transparency and excellence throughout your responsive web design journey. I've developed a meticulously structured process that ensures seamless collaboration from the initial consultation to the final delivery of your project.

Discovery and Consultation
My journey begins with an in-depth conversation. I want to understand your business, goals, and vision. During the discovery and consultation phase, I gather insights into your brand identity, target audience, and project objectives.

Planning and Strategy
With a clear understanding of your requirements, I develop a comprehensive project plan and strategy. This includes defining project milestones, timelines, and key deliverables. My strategic approach ensures that every aspect of your responsive web design is meticulously planned and executed.

Design and Development
Here's where the creative magic happens. I transform your ideas into visually stunning design concepts and prototypes. I adhere to a systematic approach during the design and development to maintain consistency and ensure that every element meets the highest quality standards.

Collaboration and Feedback
I believe in collaboration. Throughout the project, I provide opportunities for valuable Feedback at critical milestones. Your input is integral in shaping the final design, and I ensure that our process remains responsive to your needs and preferences.

Testing and Quality Assurance
I subject it to rigorous testing before your responsive website goes live. I check for functionality, compatibility across various devices and browsers, and overall performance. My quality assurance process guarantees that your responsive web design meets the highest quality and user experience standards.

Deployment and Launch
Once you're satisfied with the design, I prepare for your responsive website's final deployment and launch. I ensure a smooth transition to the live environment, minimising downtime.

Post-Launch Support
My commitment doesn't end with the launch. I provide ongoing support and maintenance to address any issues, updates, or enhancements needed post-launch. Your responsive website remains in peak condition to serve your audience effectively.
Continuous Improvement
I believe in continual Improvement. I analyze user data, gather insights, and make data-driven optimizations to keep your responsive web design at the forefront of user experience and performance.
Benefits of Hiring Naman Modi Digital for Responsive Web Design
When you entrust Naman Modi Digital with your responsive web design project, you gain access to many advantages that distinguish us as the ideal partner for your web endeavours. 
Hire a skilled freelancer specialising in responsive design for websites that adapt beautifully across all devices. Elevate user experience and engage your audience effectively.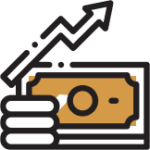 Customised Solutions Tailored to Brands
Your brand is distinct, and your website should reflect that uniqueness. I specialise in creating custom solutions that align seamlessly with your brand's identity and objectives.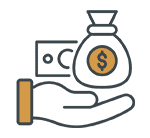 Cost-effective without Compromising Quality
Quality should never be compromised by cost constraints. I pride myself on offering cost-effective, responsive web design solutions without skimping quality. As your Affordable Freelance Design Expertise, I ensure your investment delivers a website of the highest calibre.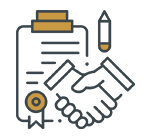 Direct Communication for Clear Understanding and Collaboration
I maintain open and direct communication channels, ensuring your ideas and Feedback are acknowledged and incorporated. My commitment to clear communication fosters a productive partnership that results in a responsive web design that perfectly aligns with your vision.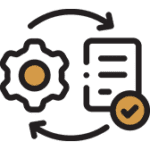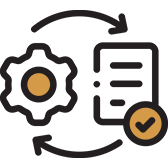 Expertise from Years of Experience
With years of industry experience, over time, I have sharpened my skills and kept up-to-date with the latest design trends and technologies. When you Hire a Dedicated Freelance Designer, you're benefiting from the wealth of expertise that only comes from years of practice.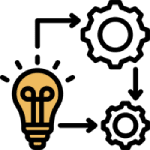 Flexibility to Align with Client Schedules
I recognize that time is of the essence. I am adaptable and flexible, working around your schedule to ensure your project stays on course. Your timelines and milestones are my top priorities, and I'm steadfast in meeting them.
I offer flexible hiring models designed to accommodate various needs and preferences. Whether you're a startup with a tight budget or a well-established business seeking comprehensive design services, I have a model that suits you.
Fixed Price Model is designed for clients who prefer a structured approach with clarity and predictability regarding project costs. It's an ideal choice for projects with well-defined scopes, specific budgets, and a clear set of deliverables.
Benefits:
Budget Clarity:

You'll understand the project's cost from the outset. This approach is ideal for clients with a specific budget and needs cost predictability.

Scope Assurance:

I work closely with you to define the project scope and deliverables. You'll know exactly what to expect, and there won't be surprises.

Ideal for Small Projects:

This model is suitable for small to medium-scale projects with clearly defined requirements, offering a simple and practical approach to project completion.
Hourly Model provides flexibility for projects with evolving requirements or those without a precisely defined scope at the outset. With this model, you pay for the hours worked, making it suitable for ongoing projects and tasks requiring flexibility. 
Benefits:
Flexibility:

The Hourly Model allows for flexibility in projects with evolving requirements or undefined scopes, as you pay only for hours worked.

Scalability:

It's an excellent choice for businesses that need design work on an ongoing basis or those looking to scale their projects up or down as needed.

Continuous Collaboration:

With hourly billing, you can collaborate with me, making adjustments and refinements as your project progresses.
Client Reviews: Naman Modi's Exceptional Responsive Web Design
Discover what my clients say about my exceptional responsive web design services. These testimonials prove my commitment to creating websites that look and function flawlessly on any device.
Frequently Asked Questions
Contact Naman Modi for Responsive Web Design Services
Are you seeking a skilled and knowledgeable Freelance Multi-Device Web Designer who can craft a visually impressive website? User-friendly responsive web design that adapts seamlessly to all devices? Your search ends here!