Greetings! I am Naman Modi, a Freelance Web Developer with over a decade of experience helping businesses create a long-lasting impact in the digital world. In this ever-evolving digital realm, it's pivotal to have an edge—a website that perfectly balances aesthetic appeal with robust functionality. That's where my expertise comes into play.
My forte is understanding your brand's ethos and crafting a digital solution tailored to your needs. As an Expert in Web Development Solutions, I take pride in my ability to transform visions into dynamic web platforms that look good and perform exceptionally. From startups taking their first steps into the digital space to established brands looking to rejuvenate their online presence, I've collaborated with businesses of all sizes, delivering personalised solutions each time.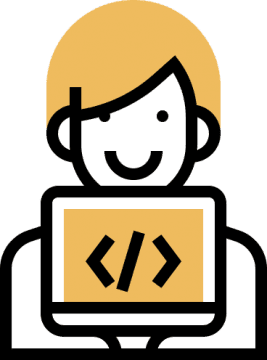 Why Choose Naman Modi Digital for Web Development?
Why consider me over countless other developers? It's simple. With me, you don't just get a service provider; you gain a partner genuinely invested in your project's success. Through direct communication, flexibility, and a relentless pursuit of excellence, I ensure that your brand's digital story is not just told but celebrated. Here's why you should consider collaborating with me for your web development needs:
Personalised Web Solutions: Every brand has a unique story and deserves a unique digital footprint. I deeply understand your business goals and tailor web solutions specifically designed for your brand. No one-size-fits-all templates, only bespoke designs that resonate with your audience.

 Flexibility at Its Best: The dynamic nature of digital projects requires an adaptable approach. Whether it's a change in requirements or incorporating feedback, I pride myself on being exceptionally flexible, ensuring the development process is smooth and in line with your expectations.

Uncompromised Quality: Web development is an intricate art that combines aesthetics with functionality. Leveraging my extensive experience and using cutting-edge technologies, I ensure that every web solution I deliver is of the highest quality, both visually and functionally.

Direct Communication:  I believe in direct and open communication to avoid misinterpretations and ensure a clear understanding. When you collaborate with me, you'll always have a direct line to the person crafting your website – providing clarity and a shared vision from inception to launch.
Choosing the right web developer can be daunting, but with my commitment to excellence and a proven track record, your web project is in adept hands.
Web Development Services Offered
In web development, every project demands a unique approach, tailored technologies, and an eye for detail. At Naman Modi Digital, I offer extensive web development services, ensuring that every digital dream, no matter how distinct, finds its rightful place in the online world. Here's an overview of the specialised services I provide:

WordPress Development
Every business is unique, and so should be its WordPress site. I craft WordPress websites that mirror your brand's individuality and resonate with your audience.
Explore WordPress Development »

WordPress Packages
From startups to enterprises, I offer comprehensive packages that cater to all your WordPress needs, ensuring you get the best value and functionality. .
View WordPress Packages »

WordPress Support
A great website needs impeccable support. I ensure your WordPress site runs smoothly, offering dedicated support for any issues or updates.
Get WordPress Support »

PHP Development
At the heart of many dynamic websites is PHP. I specialize in leveraging PHP to develop websites that are as robust as they are versatile.
Dive into PHP Development »

Shopify Development
eCommerce is the future. With Shopify, I design online stores that not only look good but are optimized for sales and user experience.
Discover Shopify Solutions »

Magento Development
For those seeking a powerful and scalable eCommerce solution, Magento is the answer. I ensure your online store harnesses its full potential.
Explore Magento Development »

CakePHP Development
The CakePHP framework is a game-changer for developing streamlined web applications. Let's build something efficient together.
Delve into CakePHP Development »

Laravel Development
Modern web challenges demand modern solutions. With Laravel, I craft state-of-the-art web applications that stand the test of time.
Uncover Laravel Solutions »

Angular JS Development
Single-page applications are all about speed and seamless user experience. With Angular JS, I ensure your web app is both.
Dive into Angular JS Development »

Node.js Development
When it comes to back-end development, Node.js stands tall. I design solutions that are scalable, efficient, and built for the future. .
Explore Node.js Development »
The Process:
Crafting Exceptional Digital Experiences
The art of web development is much more than writing lines of code; it's about transforming an idea into a tangible, functioning, and user-friendly digital experience. My web development process is meticulously designed to achieve this while ensuring each project is delivered to the highest standards. Here's a glimpse into how I bring digital dreams to life:
The journey begins with understanding your vision, objectives, and target audience. During our initial consultation, I aim to grasp what you envision, ensuring the final product resonates with your brand's values.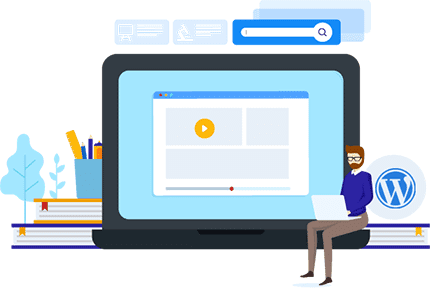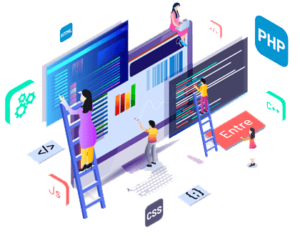 Based on our discussions, I draft a roadmap, defining the technological stack, milestones, and a timeline for the project. This step ensures that all parties are aligned and have clarity on the project's direction.
Before diving into coding, I visually represent the end product. This phase allows us to refine the user interface, ensuring it's intuitive and engaging.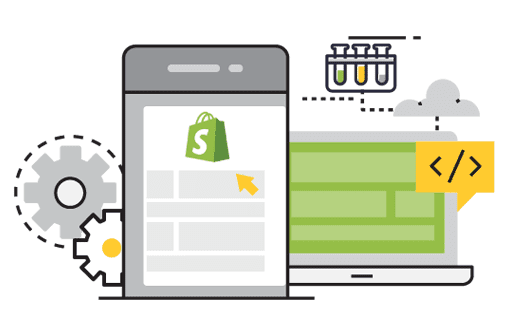 With the blueprint ready, I delve into the coding phase, translating the design into a responsive and interactive website or application, ensuring it functions flawlessly across all devices.
Every project undergoes rigorous testing. I ensure that each page, link, and functionality works as intended, offering an optimal user experience while identifying and rectifying potential glitches.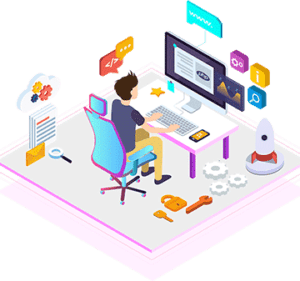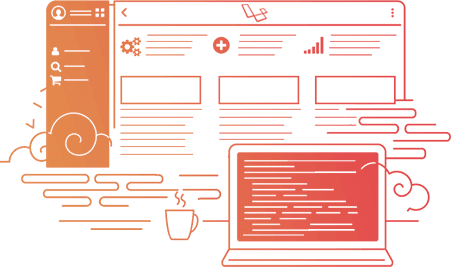 Once everything is polished and approved, the website or application launches. But my relationship with clients continues. I provide post-launch support, ensuring the smooth functioning of the digital platform.
I guarantee consistency and quality in every project by adhering to this systematic approach. Whether you're a budding startup or a seasoned enterprise, we'll craft a digital experience that leaves a lasting impression on your audience.
Understanding that every project has unique requirements and constraints, I offer two distinct hiring models to cater to your specific needs:
Fixed Price Model
Ideal for projects with a well-defined scope and requirements. This model allows you to have a clear budget set from the outset, ensuring there are no unexpected costs along the way.
Hourly Model
Suited for projects where the scope is dynamic or yet to be clearly defined. This allows you to adapt and evolve as the project progresses, paying only for the hours worked.
Both models aim to provide transparency, predictability, and value for your money. Whether you're a startup or an established business, you can Hire a Web Developer for Business with a model that aligns with your project's nature and financial considerations.
Benefits of Collaborating with Naman Modi for Web Development
In today's digital age, a well-crafted website can set you apart. When you choose to collaborate with me, you're not just getting a web developer; you're partnering with a seasoned professional who values the success of your online venture as much as you do. Here's what makes our Collaboration unique:
Tailored Web Solutions: Your brand is unique, and your website should reflect that. I specialise in crafting websites that are aesthetically pleasing and tailor-made to resonate with your brand's essence and objectives.

Cost-effective Packages: Quality doesn't always have to break the bank. I offer competitive pricing models, ensuring you get top-notch web development solutions without straining your budget.

Clear Communication Channels: Transparency is key in any collaboration. I pride myself on maintaining open and clear communication channels throughout the project, ensuring you're always in the loop and your feedback is incorporated.

Vast Experience: With my years of experience, I can assure you that your project is secure, whether it's a basic landing page or a complex web application.

Flexible Collaboration: I understand that every client's needs are different. Whether you prefer a hands-on approach or wish to hand over the reins entirely, I'm flexible in my collaboration style, ensuring our seamless and stress-free partnership.
In essence, when you opt for my Custom Web Development Solutions, you choose a Dedicated Web Developer for Hire committed to elevating your online presence.Experience affordable, high-quality web development services with personalised attention from Naman Modi.
Client Testimonials: Celebrating Success Together
At Naman Modi Digital, client satisfaction is paramount. Over the years, I've been fortunate to partner with diverse businesses, each with its unique vision and challenges. Their feedback affirms the quality of work delivered and motivates me to set new benchmarks in freelance web development. Below are some genuine reviews from my esteemed clients:
Frequently Asked Questions
Connect with a Top Freelance Web Developer
Whether you're taking the first step toward your digital transformation or looking to rejuvenate your current online presence, I'm here to assist. With a focus on personalised attention and clear communication, I ensure that your vision is translated into a digital reality. Use the contact form below or drop me a direct message, and let's discuss how we can collaborate to make your project successful.