Welcome to the realm of result-driven digital marketing. I'm Naman Modi, a seasoned digital marketer dedicated to crafting bespoke online strategies that echo your brand's unique voice. My journey as a freelancer spans several years, during which I've had the privilege of working with diverse businesses, understanding their distinct needs, and moulding their online narratives.
Digital marketing isn't just about clicks, impressions, or even conversions. It's about telling a compelling story that resonates with your audience, sparks engagement, and drives business growth.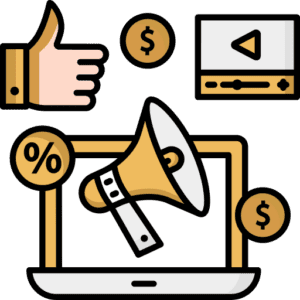 With expertise in data-driven strategies and a passion for continuous learning, I offer services and consultations that help businesses make informed decisions. Whether you're looking to Hire a Freelance Digital Marketer or seek an Expert Freelance Digital Marketing Consultation, you're at the right place. Let's navigate the dynamic digital landscape together and elevate your brand's online presence.
Why Choose Naman Modi Digital for Digital Marketing?
In today's saturated digital market, the key to standing out isn't just visibility but genuine engagement and consistent growth. At Naman Modi Digital, the focus isn't just on generic strategies and tailored solutions that align seamlessly with your brand's unique goals and ethos.
Personalized Digital Marketing Strategies:

Every business is unique. Therefore, their marketing strategies should also be tailored to their specific needs. By understanding your brand, target audience, and market dynamics, I craft designs that speak directly to your core audience, ensuring meaningful interactions and conversions.

Result-Driven Approach:

Digital marketing is as much an art as a science. With a keen eye on metrics and KPIs, every strategy is continuously monitored, analyzed, and optimized. This ensures your campaigns stay relevant efficient, and deliver a tangible ROI.

Hands-on Experience:

The digital landscape is ever-evolving. With years of hands-on experience as a Remote Digital Marketing Expert, I've navigated the shifts, trends, and challenges that have shaped the industry. This invaluable experience ensures your brand benefits from tried, tested, innovative strategies.

Dedication & Flexibility:

As a Dedicated Freelance Marketing Professional, I provide the flexibility and individual attention larger firms often can't. Your success is my success, and together, we forge partnerships that transcend traditional client-vendor dynamics.
Choosing Naman Modi Digital means choosing growth, innovation, and a partner committed to propelling your brand into the digital forefront. Let's make your online aspirations a resounding reality.
Digital Marketing Services: Broad Spectrum of Expertise
In today's dynamic digital landscape, achieving success requires more than an online presence. It demands a well-rounded strategy, expertise across multiple channels, and an understanding of the latest trends and technologies. At Naman Modi Digital, you get a holistic approach to digital marketing, ensuring your brand reaches its target audience effectively and efficiently.

SEO Services
The backbone of a robust online presence, SEO (Search Engine Optimization), ensures that your brand ranks at the top, capturing organic traffic and generating leads. Through on-page and off-page techniques, I guarantee your website aligns perfectly with search engine algorithms.

PPC Advertising
Pay-Per-Click (PPC) Advertising is the key to achieving immediate results and targeted online traffic. PPC Advertising is the solution that delivers results at the speed of light.
E-commerce SEO Services
Online stores face unique challenges in the digital space. Specialized E-commerce SEO strategies ensure that the right audience sees your products and that your online store enjoys steady sales and traffic.

Google Adwords
Why wait for organic results when you can instantly appear at the top with paid advertising? With meticulously crafted Google Adwords campaigns, your brand gets instant visibility, targeted traffic, and quick conversions.

Social Media Marketing
A robust social media presence is not an option but necessary in today's interconnected world. Effective social media marketing bridges the gap between brands and their audience, from brand awareness to direct customer engagement.

Digital Strategy
A successful digital journey begins with a clear roadmap. We'll craft a cohesive digital strategy, aligning your business goals with online tactics ensuring sustainable growth and ROI.

Local SEO Services
In the age of mobile searches and "near me" queries, targeting a local audience has never been more critical. With my local SEO strategies, your business will stand out in local searches, driving footfalls and local online conversions.

Digital Advertising
Beyond Google, there's a vast landscape of online advertising opportunities. Whether it's display ads, retargeting, or native advertising, I have the expertise to craft campaigns that resonate with your audience.
The Process: Strategic Digital Marketing Journey
Navigating the intricate maze of digital marketing requires expertise and a straightforward process that consistently delivers results. At Naman Modi Digital, this process differentiates standard campaigns from campaigns that truly resonate and deliver. Here's a look at the step-by-step journey we undertake together: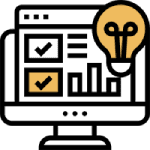 Understanding Your Brand & Objectives
Before diving into tactics and channels, it's paramount to understand your brand, its vision, and the objectives you aim to achieve. This step thoroughly analyses your brand identity and goals to ensure the crafted strategies align perfectly.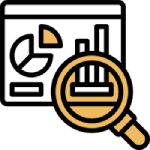 Comprehensive Market Research
A successful digital marketing strategy is grounded in knowledge. By analyzing your industry, competitors, and target audience behaviours, I gather insights to guide the entire digital marketing journey.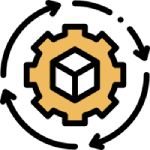 Strategy Development
With a solid understanding and research, I'll prepare a robust digital marketing strategy tailored to your needs, considering the channels most effective for your brand and the messages that will resonate most.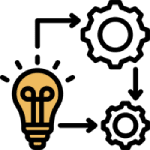 Implementation
This is where plans come to life. Whether launching an SEO campaign, setting up Google Adwords, or initiating a social media blitz, I'll ensure that every move is executed precisely.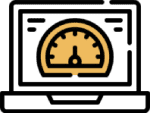 Optimization
Digital marketing isn't static. Once campaigns are live, continuous monitoring allows for real-time tweaks, ensuring they run optimally. From A/B testing to refining ad copies, the optimization phase is about pushing for perfection.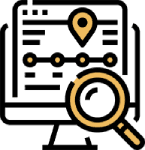 Tracking & Reporting
Your digital journey with Naman Modi Digital is transparent. Regular reports give you a clear picture of campaign performances, ROI, and areas of improvement. With clear metrics, you're always in the know.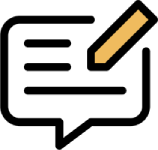 Feedback & Iteration
The digital landscape and your strategies are evolving. Periodic feedback loops ensure we're always ahead of the curve, ready to adapt and iterate for better results.
This process is a commitment to excellence and a systematic approach. Every step is designed to ensure optimal results, ensuring your digital marketing campaigns meet and exceed expectations.
Benefits of Collaborating with Naman Modi
In the sprawling universe of digital marketing, finding a partner who understands your brand and values your specific goals can be challenging. Here's why collaborating with Naman Modi stands out:
1. Tailored Marketing Campaigns
Every brand is unique, and so should its digital footprint. I craft marketing campaigns meticulously aligned with your business objectives, ensuring that every move amplifies your brand's message and reaches the right audience.
2. Cost-effective Solutions
Quality can come at a low cost. With Naman Modi Digital, you're guaranteed top-tier digital marketing strategies that are budget-friendly. I ensure you get maximum ROI for every dime spent by leveraging the most effective channels and tactics.
3. Transparent Communication
Digital marketing is a journey; every trip needs clear communication. By establishing open channels, I ensure you're always in the loop. Our collaboration will be seamless and efficient, from regular updates to immediate responses.
4. Diverse Industry Experience
Over the years, I've had the privilege to work across various industries. This has equipped me with a unique perspective and hands-on experience, allowing me to craft strategies that resonate irrespective of your industry.
5. Real-time Flexibility
In the digital realm, agility is the key. Relying on real-time analytics and insights, I offer the flexibility to tweak and adjust campaigns. This ensures our strategies are always in sync with market dynamics and evolving audience preferences.
With Naman Modi Digital, you're not just hiring a "Freelance Digital Marketer" but partnering with a dedicated professional committed to elevating your brand in the digital space: experience tailored strategies, cost-effective solutions, and a partnership rooted in transparency and excellence.
In the dynamic digital marketing realm, every brand has unique needs and budget considerations. To cater to this varied landscape, I offer two distinct hiring models that align with your project requirements and financial constraints. Here's a closer look:
This model is ideal for projects with clearly defined scope, duration, and deliverables.
Benefits:
Predictability: Know your expenses upfront. No hidden costs or unforeseen expenses.
Simplicity: With a clear roadmap, tracking milestones and deliverables is easier.
Efficiency: With a set budget and timeline, projects often run smoothly and on schedule.
It is An adaptable model where you pay for the actual hours worked. It's perfect for projects where the scope might be dynamic or clearly defined.
Benefits:
Flexibility: Easily adjust the project parameters as new insights or requirements emerge.
Transparency: Regular hours tracking ensures you're only billed for actual work.
Adaptability: Great for projects that are experimental or those that evolve as they progress.
What Clients Say: Authentic Feedback & Reviews
In the world of digital marketing, results speak louder than words. However, the feedback from our valued clients truly captures the essence of collaboration and the tangible benefits reaped. Here's what some of them had to say:
Frequently Asked Questions
Your Freelance Digital Marketing Expert
Taking the first step towards a transformative digital journey has always been challenging. Whether you're ready to kick-start your campaign, have questions, or need expert advice, I'm here to help.