When it comes to your display advertising needs, you deserve nothing less than a Freelance Display Ad Campaign Expert who brings a wealth of expertise and years of experience to the table. At Naman Modi Digital, I understand the critical role of a display Ad campaign expert that experience and specialization play in the world of display advertising. That's why I offer the services of dedicated professionals who excel in this field.
Whether you're looking for a seasoned Freelance Display Ad Campaign Expert or need assistance with display ad strategy, I have the expertise you need.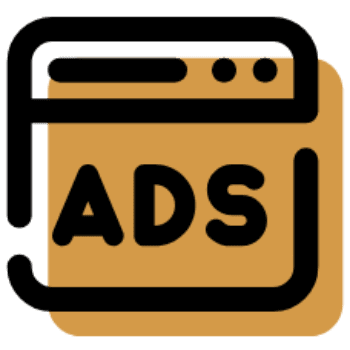 In today's competitive digital landscape, choosing the right expertise is the key to display advertising success. I am aware of the unique opportunities and challenges that display advertising presents, and I'm here to ensure your campaigns are optimized for success.
Why Choose Naman Modi Digital for Display Advertising?
When it comes to run display advertising campaigns, the choice of an expert can significantly impact your success. I pride myself on being your trusted source for display advertising excellence. 
Personalized Attention:

I firmly believe that each display advertising campaign is unique. That's why I  provide personalized attention to every client. As a Freelance Display Ad Campaign Experts, I perfectly understand your brand's goals, and target audience, ensuring that my strategies are meticulously crafted to meet your specific requirements.

Flexibility:

In the dynamic world of display advertising, flexibility is crucial. I offer a high degree of adaptability in my approach, allowing me to tailor my services to your evolving needs. Whether you need assistance with display ad strategy or require optimization, I have the flexibility to align with your goals.

Quality: Quality is at the heart of everything I do. My commitment to excellence is evident in the results I deliver. As a Top Freelance Display Advertising Expert, I maintain the highest quality standards in my work to ensure that your brand's advertising efforts achieve the best possible outcomes.
Choosing Naman Modi Digital for your display advertising needs means selecting a partner who emphasizes personalized attention, flexibility, and a dedication to quality. I'm not just Freelancer for Display Ad Strategy or Freelancer for Display Ad Optimization; I am your trusted ally in the journey towards display advertising success.
The Process: Seamless Collaboration from Start to Finish
My approach to display advertising is a well-structured journey designed to optimize your brand's online presence. I emphasize a systematic approach that ensures consistent quality throughout the process.

Initial Consultation and Goal Setting
My journey begins with a comprehensive consultation to understand your business, goals, target audience, and advertising objectives. I collaborate closely with you to define clear display advertising goals and key performance indicators (KPIs) that align perfectly with your business aspirations.

Keyword Research and Analysis
I conduct extensive keyword research to identify the most relevant and high-converting keywords for your display advertising campaign. This research forms the foundation of our display ad strategy, ensuring that your ads reach the right audience.

Ad Campaign Planning and Creation
As a Freelance Display Ad Campaign Expert, I meticulously craft highly targeted ad campaigns. I focus on various display advertising platforms to create compelling ad copies, design eye-catching visuals, and set up conversion-focused landing pages.

Budget Allocation and Bidding Strategy
I work collaboratively to allocate a budget that aligns with your goals and ensures optimal ad spend. My bidding strategies are designed to maximize your return on investment (ROI), and I continuously optimize them to enhance ad performance.

Continuous Monitoring and Optimization
I closely monitor your display advertising campaigns in real-time. I make adjustments as needed to ensure peak performance. This includes fine-tuning ad copies, keywords, bids, and targeting parameters to achieve the best possible results.

Performance Analytics and Reporting
I am committed to maintaining consistent quality, and part of that commitment involves providing detailed reports. I track key metrics such as click-through rates, conversion rates, and return on ad spend (ROAS). These reports offer actionable insights for further improvements.

A/B Testing and Experimentation
To maintain peak performance, I continually conduct A/B testing and experimentation to refine your display ad campaigns. This ongoing process helps me identify winning strategies and implement them for better results.
Benefits of Hiring Naman Modi for Display Advertising
When you choose Naman Modi Digital for your display advertising needs, you're selecting a partner who has immence expertise and commitment to deliver outstanding results. My approach to display advertising is centered around providing you with tailored solutions that ensure your brand stands out.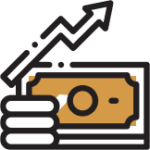 Customized Solutions
As a Freelance Display Ad Campaign Expert, I understand that one size does not fit all in display advertising. I take pride in offering customized solutions meticulously tailored to match your brand's specific goals, industry, and target audience. Your success is my top priority, and I work closely with you to ensure that my strategies align perfectly with your aspirations.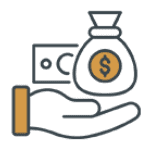 Cost-Effective Excellence
I deliver top-notch display advertising services that are not only cost-effective but also maintain the highest quality standards. With me, you can trust that your advertising budget will be well-utilized to maximize your return on investment (ROI). I am committed to delivering results without compromise.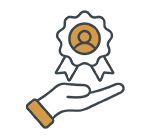 Direct Communication
Clear and direct communication is the cornerstone of successful collaboration. When you work with me, you benefit from open channels of communication, ensuring that your requirements are not just heard but fully understood. Your feedback is incorporated into my strategies effectively, leading to better outcomes.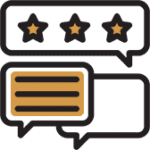 Expertise from Years of Experience
With years of experience in display advertising, including expertise as a Remote Display Advertising Specialist, I bring a wealth of knowledge to the table. I have honed my skills by staying at the forefront of industry trends and adapting to the ever-evolving digital landscape. Your brand deserves nothing less than a display advertising partner who has a proven track record of success.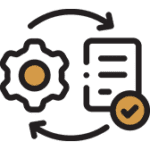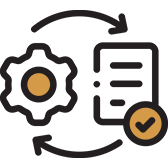 Flexibility for Your Convenience
I understand that your schedules and needs may change in the rapidly evolving digital landscape. That's why I offer flexibility in my collaboration, allowing me to adapt my strategies and approaches to meet your evolving requirements.
I understand that different businesses have diverse needs when it comes to display advertising services. That's why we offer two distinct hiring model the Fixed Price Model and the Hourly Mode to cater to your specific requirements.
 In the Fixed Price Model, I agree upon a fixed budget for your display advertising project upfront. This provides predictability, as you'll have a clear understanding of how much you'll be investing in your advertising efforts.
Benefits:
Clear Scope:

The scope of work is well-defined in advance, ensuring that both parties have a clear understanding of the project's objectives, deliverables, and timeline.

Ideal for Specific Projects:

The Fixed Price Model is excellent for one-time or short-term display advertising projects with well-defined goals. It's especially useful for clients who want to stick to a predetermined budget.

Peace of Mind:

Clients often prefer this model for its peace of mind regarding project costs and scope.
The Hourly Model provides flexibility in terms of engagement. With this model, you pay for the actual hours worked on your display advertising campaign. This is particularly suitable for ongoing and dynamic projects.
Benefits:
Continuous Adjustments:

Display advertising campaigns often require constant monitoring and adjustments. With the hourly model, you can make real-time changes to your campaign without worrying about scope limitations.

Ideal for Long-Term Collaboration:

If you anticipate an ongoing relationship with your display advertising specialist, 

the hourly model allows for extended collaboration without renegotiating f

ixed prices.

Cost Transparency:

You can easily track how much time is spent on your project, ensuring transparency in billing. This model is great for clients who want to maintain tight control over their budgets.
Testimonials and Reviews: Exceptional Display Advertising Expertise
My clients have experienced exceptional display advertising expertise by hiring a Freelance Display Ad Campaign Expert. Here are some testimonials and reviews that showcase their satisfaction with my services.
Frequently Asked Questions
Get in Touch to Enhance Your Display Advertising Campaigns
Don't hesitate to contact a Freelance Display Ad Campaign Expert to discuss your display advertising needs. Whether you have questions, need more information, or are ready to enhance your display advertising campaigns, I'm here to help. Your success is my priority, and I'm dedicated to delivering exceptional display advertising solutions tailored to your brand's goals and objectives.