Welcome to Naman Modi Digital, where you'll find professional SEO services that are tailored to help your business shine locally. My name is Naman Modi, a seasoned local SEO specialist for hire with a keen eye for strategies that optimize local businesses' online presence. I've garnered considerable experience helping businesses like yours amplify their local visibility and rankings, driving more traffic and ultimately increasing sales.
As your freelance local SEO expert, I understand the unique dynamics of local SEO and how to effectively leverage its benefits for different business models.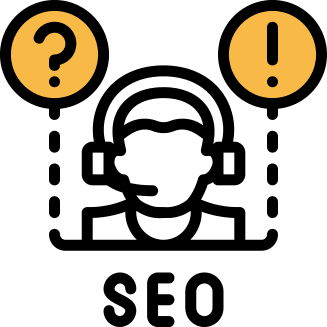 With my expertise, I can identify the local SEO techniques that are best suited to your business needs. Regardless of your business size or industry, I am dedicated to delivering comprehensive local SEO solutions that bring you closer to your local customers and help you build strong relationships with them.
Choosing me as your freelance local SEO expert means choosing growth, visibility, and sustainable success for your business in the local digital landscape. Let's work together to put your business on the local map and help it reach its full potential.
Please note that I make sure to stay abreast of the latest trends and algorithm updates in the SEO world. This ensures that my strategies are always relevant and potent, guaranteeing optimal results for your business. Let's get started on your journey to local SEO success.
Remember, each business is unique, and so should be its SEO strategy. That's why at Naman Modi Digital, I offer bespoke local SEO solutions that are designed with your specific business needs and goals in mind. Together, we can unlock the full potential of your business in the local online space.
Why Choose Naman Modi Digital for Local SEO Services?
When it comes to your business's online visibility, settling for less is not an option. You need the best freelance local SEO services to drive your business to new heights of success. That's where Naman Modi Digital comes in.
With an experienced local SEO freelancer like me, you can expect nothing but the highest quality SEO strategies that work. My approach is comprehensive, detail-oriented, and result-driven, ensuring your business outperforms its local competitors. Here are compelling reasons why you should hire me as your local SEO expert:
Deep Understanding of Local SEO Dynamics: My years of experience in local SEO have given me an in-depth understanding of the unique challenges and opportunities in local markets. I am skilled at adjusting SEO strategies to align with local trends and customer behaviors.

Proven Track Record: Over the years, I've helped various businesses achieve their local SEO goals. I have a track record of improving local rankings, increasing organic traffic, and boosting local customer engagement.

Customized Local SEO Strategies: No two businesses are alike. I develop bespoke local SEO strategies that target your unique business needs and align with your specific industry and local market conditions.

Transparent and Ethical Practices: At Naman Modi Digital, trust and transparency are paramount. I adhere to ethical SEO practices and provide regular, detailed reports to keep you updated on your campaign's progress.

Value for Money: I offer affordable and professional local SEO services without compromising on quality. My aim is to deliver superior value and significant return on your investment.

Long-Term Local SEO Success: Unlike quick-fix solutions that only offer short-term results, I focus on sustainable local SEO strategies that keep your business at the top of local search results in the long run.
At Naman Modi Digital, the goal is not just to get your business found locally but also to turn local leads into loyal customers. So, if you are looking for the best freelance local SEO services, your search ends here. Get in touch today and let's work together to give your business the local visibility it deserves.
Comprehensive Local SEO Services Provided by Naman Modi Digital
My comprehensive local SEO services are designed to meet the unique needs of your business, ensuring maximum online visibility and attracting more local customers. Here's an in-depth look at some of the core local SEO services I offer:
Local SEO Audit
In this initial phase, I conduct a thorough analysis of your website, local citations, Google My Business profile, competitor sites, and other key local SEO elements. This comprehensive local SEO audit service helps identify any issues that might be hindering your local search performance and highlights opportunities for improvement.

Google My Business Optimization
A well-optimized Google My Business listing is key to local SEO success. I can help optimize your profile with accurate and updated information, engaging photos, and regular posts to improve your visibility on Google Maps and local search results.

Local Citation Building Services
Citations, which are online references to your business, play a critical role in local SEO. I provide local citation building services to ensure your business is correctly and consistently listed across various online directories, increasing your local online visibility.

NAP Consistency Services
Consistency in your business's Name, Address, and Phone number (NAP) across all online platforms is crucial for local SEO. My NAP consistency services will audit and rectify any discrepancies, enhancing your local search ranking potential.
Local SEO Link Building
Just like in traditional SEO, building high-quality, local links is a crucial part of local SEO. I employ effective strategies to acquire backlinks from reputable local sources, boosting your site's authority and local search rankings.

Local SEO for Small Businesses
If you're a small business looking to make a big impact in your local area, my targeted local SEO services can help. I employ unique strategies tailored specifically to your business, industry, and locale to maximize your online visibility and attract more local customers.
Every business has unique local SEO needs, and as your freelance local SEO expert, I am dedicated to delivering custom strategies and solutions that drive tangible results. Let Naman Modi Digital be your trusted partner in achieving local SEO success.
Check out our Local SEO Services in Los Angeles & San Diego
Crafting Tailored Local SEO Strategies for Success
Successful local SEO doesn't happen by accident—it's the result of meticulous planning, savvy tactics, and ongoing adjustments based on data and insights. At Naman Modi Digital, I ensure that every local SEO strategy I develop is rooted in these principles.
Local SEO Strategy Development: As your dedicated local SEO expert, I take a deep dive into understanding your business, target audience, and the local competitive landscape. Using these insights, I devise a custom local SEO strategy designed to increase your visibility in local search results, attract more local customers, and grow your business.

Local Keyword Research Services: Finding the right local keywords is a crucial part of any local SEO strategy. I conduct thorough local keyword research to identify the terms your local customers are using when searching for your products or services. By optimizing your website with these keywords, I ensure that you're visible when and where your customers are looking for you.

Local SEO Content Strategy: Content is king, even in local SEO. Leveraging the insights gained from local keyword research, I help develop and execute a local SEO content strategy. This includes creating engaging, locally-focused content that resonates with your target audience and enhances your relevance and authority in local search results.

Local SEO Competitor Analysis: Knowing what your local competitors are doing can provide valuable insights that can be leveraged for your benefit. I perform an in-depth local SEO competitor analysis to identify their strengths and weaknesses, uncover untapped opportunities, and formulate strategies that give you a competitive edge in the local search landscape.
Armed with these strategies and insights, I ensure that your local SEO efforts are precisely targeted and highly effective, delivering measurable results and a significant return on your investment. Trust Naman Modi Digital for smart, strategic, and successful local SEO services.
Boost Your Local Online Presence with a Dedicated SEO Expert
In the complex world of local SEO, having a dedicated specialist at your side can make a world of difference. When you hire me as your local SEO consultant, you're not just getting a service provider, you're gaining a strategic partner dedicated to growing your local online presence.
When you choose Naman Modi Digital, you're choosing an experienced local SEO freelancer who understands the unique dynamics of local search. I take the time to understand your business, your audience, and your goals. This allows me to provide custom local SEO solutions designed to help you dominate your local market.
But why should you hire a dedicated local SEO expert?

FOCUS
As your dedicated local SEO consultant, I focus solely on your business, working continuously to improve your local search rankings.

EXPERIENCE
With years of experience, I understand the intricacies of local SEO and how to leverage it to benefit your business.

CUSTOMIZATIONS
I provide custom local SEO solutions tailored to your business needs and local market dynamics.

RESULTS
My ultimate goal is to deliver results—increased local visibility, more foot traffic, and improved sales.
So, if you're ready to elevate your local online presence and outshine your competition, hire a dedicated local SEO expert from Naman Modi Digital. Together, we can turn your local SEO goals into reality.
On-Page Local SEO: Laying the Foundation for Local Online Success
Every successful local SEO campaign starts with a well-optimized website. As an experienced on-page local SEO expert, I bring the knowledge and skills necessary to ensure your site is primed to attract, engage, and convert your local audience.
On-page SEO is all about making your website relevant to search engines and users. It involves optimizing your site's content, meta tags, URL structure, internal links, and more to help search engines understand your site and boost its visibility for local search queries.
Here are the core elements of my on-page local SEO services:
Keyword Research: I start with local keyword research to identify the search terms your local customers are using. This ensures your website's content aligns with what your local audience is looking for.

Meta Tag Optimization: I'll optimize your meta titles and descriptions with local keywords to improve your visibility in local search results and encourage users to click through to your site.

Content Optimization: I'll ensure your content speaks to your local audience and ranks for local search queries by incorporating local keywords and phrases naturally and effectively.

Technical SEO: I'll handle technical elements like improving site speed, ensuring mobile-friendliness, and creating an XML sitemap to make it easier for search engines to crawl and index your site.

Local Schema Markup: I'll implement local business schema markup on your site. This helps search engines understand your business and its local context, increasing your chances of appearing in local search results.
As your dedicated local SEO consultant, I'll handle every aspect of your on-page local SEO, laying a solid foundation for your local online success. Let's connect and get started on optimizing your website for local search.
Tailored Local SEO Solutions to Propel Your Business Forward
In the realm of Local SEO, no two businesses are the same. Each one has unique needs, markets, and goals. At Naman Modi Digital, I understand this, which is why I provide custom local SEO solutions specifically tailored to your business.
Whether you're a small business owner looking to drive foot traffic or an e-commerce site aiming to boost local online sales, I've got you covered. My approach involves a thorough understanding of your business, followed by the creation of a unique SEO strategy designed to target your local market effectively.
Here are the core elements of my custom local SEO solutions:
Comprehensive Analysis: I start by performing an in-depth analysis of your business, your local market, and your competitors. This allows me to identify key opportunities for growth and the specific SEO strategies to capitalize on them.

Custom SEO Strategy: Using the insights from the analysis, I craft a bespoke local SEO strategy that aligns with your business goals and targets your audience effectively.

Continuous Optimization: SEO isn't a set-and-forget strategy. As your dedicated local SEO expert, I continually optimize your SEO strategy based on performance data and market trends, ensuring you stay ahead of your local competition.

Transparent Reporting: I believe in complete transparency. You'll receive regular reports detailing the performance of your local SEO strategy, highlighting key metrics, wins, and areas of improvement.
With my custom local SEO solutions, you'll have a strategy that fits your business like a glove, driving local visibility, traffic, and conversions. Let's work together to turn your local business into a powerhouse in your community.
Flexible and Affordable Local SEO Packages
Understanding the unique needs and varying budgets of different businesses, Naman Modi Digital is proud to offer affordable local SEO packages designed for maximum impact. Our commitment to your business success is reflected in our flexible pricing structures. We believe in transparency, and our pricing models reflect just that.
A well-suited model for businesses with defined project scopes. With a fixed price model, you can budget with peace of mind knowing exactly what your project entails and what it will cost. Our comprehensive package includes services such as local SEO audit, Google My Business optimization, local citation building, NAP consistency checks, and local SEO link building.
This flexible model is perfect for projects that evolve over time or require regular maintenance. You pay for the hours dedicated to your project, allowing you to adjust your SEO needs as your business grows. Whether it's local keyword research, content strategy, or competitor analysis, you only pay for what you need.
Choose the model that aligns best with your business requirements and budget. With our affordable local SEO packages, quality, professional SEO services are within your reach. Let's partner to boost your local presence and guide your business towards online success.
Client Testimonials: Real Stories of Success
At Naman Modi Digital, we're proud of the results we deliver for our clients. But don't just take our word for it! Here are testimonials from satisfied clients who have experienced firsthand the impact of our local SEO services. Their success stories are a testament to our dedication, expertise, and results-driven approach.
Frequently Asked Questions
Start Your Local SEO Journey with Naman Modi Digital
Don't miss out on the opportunity to connect with local customers searching for your products or services. With our comprehensive and custom local SEO solutions, we make sure your business is visible and relevant to your local audience. Don't wait! Take the first step towards local online success. Contact Naman Modi Digital today!