Having a website is a universally accepted phenomenon that almost every individual or business worldwide follows. However, making the best out of a website is a tedious task as most of them are poorly designed and navigating through them is not that easy. The visual market requires attractive and stylish websites that are intuitive and provides the right information to the visitor. In a fraction of a second, your website's appearance can either welcome or put off the visitor depending on its design. Essentially, It is high time you think about upgrading your website appearence, if it doesn't convert your visitors into leads. And the best way to do that is finding a web designer with great experience in developing effective websites.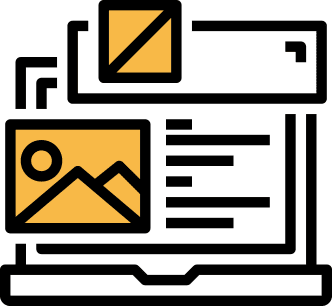 Why I Should Be Hired As
Your Ultimate Web Designer?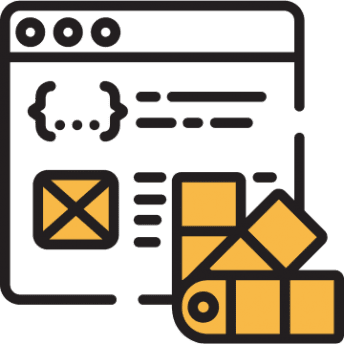 I make websites that work!
Many web designers out there will promise heaven and deliver nothing close. Not me. Having worked many companies, and designed awesome websites for hundreds of companies since 2012, you can count on me for perfect website designs. Regardless of the business size and special needs, as a website designer for hire, I will turn it into a money minting business through my web design and development skills. I incorporate all the aspects of a good website such as usability, simplicity, and optimal performance. 
Whether you want to increase your brand awareness or simply increase your sales, hiring a website designer is essential. I have all the best ideas to make your online business successful. I like to work with with my clients on a personal level so that I can have their goals and vision in mind to help transform their ideas into profits.
Why you need My Web Design Services
More than 75% of the visitors judge a Company's credibility after going through its web design

Your Website
needs to be visible:
Visibility means more eyeballs in search engines like Google who is the major player on the internet. To be discovered online, you need an optimized website through SEO which,is is one of my specialties and you will be guaranteed of traffic.

Your Website needs to
be Visually appealing:
To woo your visitors and make them coming back for more, you need to hire someone to build a website that's appealing and all the more attractive. I have numerous clean, beautiful, and enticing designs that will surely make statements. From great themes, logos to graphic, you'll definitely find something to suit your business.

Your Website
needs to have Clean
& Notable Typography:
When it comes to typography, I know just what your website requires to capture the visitor's attention and that is a clear readable text that the reader can make sense of. I don't like to overdo it and simplicity is the key to make it work. You will enjoy clean, fresh and stylish typography.

Your website needs
to have aconsistent look with striking imagery:
I understand images stick in the mind longer than text and for an effective website, you need to strike a balance between the two. Working with me ensures that your website is empowered with great images to interact with your audience.

Your website needs to
be mobile responsive:
Desktops are slowly becoming obsolete and 57% of Americans rely on handsets or other mobile devices to access the internet. All my web designs are responsive and can be viewed from any kind of device provided they can access the internet.
Your website needs
to showcase optimal user experience:
I understand how frustrating a slow website can be, especially on a mobile device, that is why I put more efforts on my website designs. This is done by incorporating bullets and headlines so that the visitor can easily find what they are looking for.
My Outright Web Design Approach!

Professionalism and Dedication Guaranteed
Want to hire a freelance web designer in India? You can count on me for end-to-end web design solutions. I know that growth is essential for your business to succeed, that is why I provide top notch designs that make your brand visible to hundreds and thousands of prospects, generating leads and conversions.

Flexible Web Design
Process!
Are your local web designers giving you value for your money? What makes me successful is having the right tools to turn any website into a brand. This helps my clients to reduce stress and confusion that comes with a poorly designed website. I use PMS, Scrum and other project management systems to build awesome looking websites.

Digitally Sound Web
Interfaces!
The internet is very competitive and if you not aggressive enough, you may end up shutting your site. That is why you need me as your website designer. I will provide you with optimized web designs incorporated with various marketing elements to promote your business and make it successful.

Rigorous Analysis & Accurate Reporting!
I don't just wake up on any day and build an awesome website. What make me successful besides raw talent, are hours of planning and comparing designs to make sure that my clients get exactly what they want and nothing else. I also analyze my previous projects to see what will work well in future projects.
You may opt for a Fixed-Price Model when you have evaluated your project requirement, its time and cost of development. After analyzing your project, I will give you a quote. Once approved, we will enter into an agreement of a certain amount that will be billed for a definite amount of task over specific time period. This model best suits Startup's or Small Entrepreneurs with limited project needs.
No changes in price unless you approve such change
Milestones or split options also accepted
Know exactly what you're getting upfront & how much
Upgradation or cancellation anytime
You may opt for an Hourly Model when your project is ongoing or has a pervasive scope of additions. After analyzing your project needs, I will give you an hourly quote. Once approved, we will enter into an agreement and you pay as- you- go. Suitable for both Sole and Large Entrepreneurs, this model suits best if you require continuous support in website maintenance or development.
Pay only for measurable work done
20-40 Hours of Guaranteed production every week
Review Logged Hours by the end of each week in the Google Sheet
Upgradation or cancellation anytime
Why clients love to work with me for their web design services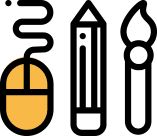 USER-CENTRIC DESIGN PHILOSOPHY!
As a professional web designer, my focus is on building attractive websites that visitors find easy to navigate through and find the right information they are looking for. Whether you want to upgrade your website or building from scratch, the overall user experience will improve in a big margin.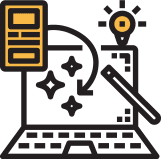 BRAND STORY-DRIVEN WEB DESIGN APPROACH!
Visitors don't just want to know where you are as a business but also where you came from or what is your story. My web designs offer clients a chance to share their story with visitors. My creative designs feature powerful contextual layouts to narrate your brand.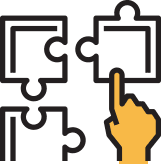 PROVIDING PERFECT BUSINESS SOLUTIONS
I am an established web designer based in India but also offering services worldwide. I am committed to providing exuberant web development services that cut through your competitors. With the latest technologies in web designing, you are guaranteed success in your business.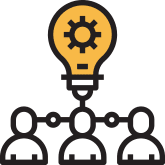 LONG-TERM PARTNERSHIP MENTALITY!
My relationship with clients goes beyond web designing as I offer other great website services. Since 2012, I have gained vast experience in handling clients and they always come back for more website services. I treat all businesses with same respect and the feeling is mutual.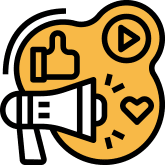 RESULT-ORIENTED MARKETING SOLUTIONS
My web designs are built to promote and market whatever you are offering. I use effective marketing strategies like the social media to generate leads and conversions. I also optimize my websites with effective SEO techniques thereby making them successful over google rankings. If you are looking for web designer, don't hesitate to contact me.
Still not convinced? See what our customers are saying..
Want To Grow Your Business?
Stay ahead of your competition by partnering with the best search marketing agencies in the digital marketing world.