Are you looking to enhance your WordPress website with custom plugins catering to your needs? Look no further than Naman Modi Digital, your go-to destination for WordPress Plugin Development. With years of experience and a strong commitment to delivering high-quality plugins, I understand the importance of having the right WordPress plugins to elevate your website's functionality and user experience.
In the digital age, a website's success often hinges on the plugins it employs.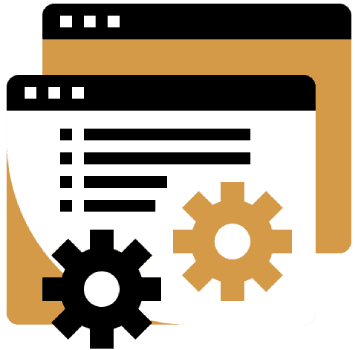 These small but powerful add-ons can transform a standard website into a feature-rich, user-friendly platform that meets the unique demands of your business or project. Whether you're seeking a Freelance WordPress Plugin Developer, a Freelance WordPress Plugin Specialist, or a Remote WordPress Plugin Freelancer, My expertise in Custom Plugin Development is designed to take your website to the next level.
I take pride in crafting tailored solutions that align with your goals. My commitment to quality ensures develop the plugins that meet your expectations and exceed them. I understand that every website is unique, so I offer Custom WordPress Plugin Development, Remote Plugin Development, and Freelancer services for WP Plugin customization.
Reveal the full potential of your WordPress web portal with the right plugins. Choose Naman Modi Digital for your WordPress Plugin Development needs and experience the difference that expertise and years of experience can make.
Why Choose Naman Modi Digital for WordPress Plugin Development?
When it comes to WordPress Plugin Development, making the right choice can significantly impact your website's functionality, user experience, and overall success. Naman Modi Digital offers a compelling value proposition that sets me apart in WordPress plugin development.
Personalized WordPress Plugin Solutions:

I understand that every website and its needs are unique. That's why I don't believe in one-size-fits-all solutions. When you choose Naman Modi Digital, you gain access to personalized WordPress plugin solutions tailored to your specific requirements. I take the time to understand your website's goals, niche, and functionality needs, ensuring that my plugins align perfectly with your aspirations.

Flexibility at Its Best:

The digital landscape is ever-evolving, and your website's plugin needs may change over time. At Naman Modi Digital, I offer a level of flexibility that allows me to adapt my plugin development strategies and approaches to meet your evolving requirements. Your website's success is my priority, and I'm ready to adjust my course to achieve it.

Commitment to Quality:

Quality is non-negotiable for me. I take immense pride in delivering WordPress Plugin Development Services that exceed your expectations. My commitment to excellence is evident in every plugin I develop. Your website deserves nothing less than the best, and that's precisely what I deliver.
Choosing Naman Modi Digital for your WordPress Plugin Development needs means choosing a partner who puts your website's success above all else. I'm not just a service provider but your dedicated ally on the path to WordPress plugin excellence.
The Process: Seamless Collaboration from Start to Finish
My WordPress Plugin Development process is designed to be a seamless journey towards enhancing your website's functionality and performance. I follow a meticulous, step-by-step approach that ensures consistent quality and tangible results. Here's a detailed walkthrough of my comprehensive WordPress plugin development process:

Initial Consultation
My process begins with an in-depth discussion with you to understand your website's specific needs and goals. I analyze your current plugins, identify areas for improvement, and determine the functionalities you wish to add or enhance.

Strategy Development
Based on the insights gained from the initial consultation, I developed a customized strategy for your WordPress plugin development. This strategy outlines the key features, functionalities, and objectives of the plugins I will create or modify.

Design and Development
I create or modify the plugins according to the defined strategy. I adhere to industry best practices and coding standards to ensure the highest level of quality and security.

Rigorous Testing
Quality assurance is at the heart of my process. Before any plugin is deployed to your website, it undergoes rigorous testing. I conduct functional, compatibility, and security testing to ensure the plugin performs flawlessly.

Deployment
Once the plugin meets my strict quality standards, I deploy it to your website. I handle the installation and integration process, ensuring a seamless fit with your existing setup.

User Training (If Required)
If your team needs training on how to use the new or modified plugins effectively, I provide comprehensive training sessions to ensure a smooth transition.

Ongoing Support
My commitment to your success doesn't end with deployment. I offer ongoing support and maintenance to keep your plugins up-to-date, secure, and functioning optimally.
Benefits of Hiring Naman Modi for WordPress Plugin Development
When you choose Naman Modi Digital for your WordPress Plugin Development needs, you unlock a world of benefits tailored to your brand's unique requirements. Here's why partnering with me can elevate your website and online presence.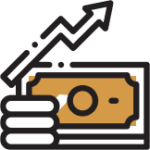 Customized Solutions
I understand that every brand and plugin needs are unique. I specialize in tailoring customised WordPress plugin solutions to your brand's requirements. Whether you need a new plugin developed from scratch or an existing one customized, I've got you covered.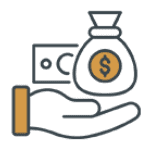 Cost-Effective Excellence
My commitment to affordability doesn't mean compromising quality. I offer cost-effective WordPress plugin development services without ever cutting corners. You can trust that my solutions will enhance your website's functionality without breaking the bank.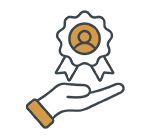 Direct Communication
Apparant communication is necessary for a successful partnership. When you work with me, you'll benefit from direct and open lines of communication. I believe in keeping you informed every step of the way, ensuring that your ideas and feedback are integrated seamlessly into the development process.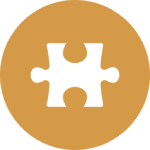 Extensive Expertise
With years of experience in the field, I bring a wealth of expertise to the table. I stay up-to-date with the latest trends in industry and technologies, ensuring that your plugins are functional and future-proof.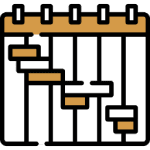 Flexible Timelines
Your schedules and timelines may vary. That's why I offer flexibility in our project timelines. Whether you need a plugin developed urgently or prefer a phased approach, I adapt to your schedule to ensure a hassle-free collaboration.
Flexible Hiring Models: Choosing the Right WordPress Plugin Development Model
I understand that every client's needs and preferences are unique. That's why I offer two flexible hiring models for WordPress Plugin Development, allowing you to choose the one that aligns best with your specific requirements.
In the Fixed Price Model, I provide you with a clear, predefined project scope, timeline, and cost estimation before I begin the development process.
Benefits:
Cost Certainty:

With a fixed price model, you'll know the exact cost of your WordPress plugin development project upfront. This provides budgetary certainty and helps you plan your expenses accurately.

Clear Scope:

The project scope, requirements, and deliverables are clearly defined before work begins. This minimizes the scope creep risk and ensures your project stays on track.

Ideal for Well-Defined Projects:

This model is best suited for projects with well-defined objectives and requirements, where you clearly understand what you need.
The Hourly Model offers maximum flexibility, allowing you to hire my WordPress Plugin Development expertise hourly.
Benefits:
Flexibility:

The hourly model offers maximum flexibility, making it ideal for projects that may evolve or require ongoing changes. You pay for the actual time and effort invested in your project.

Agile Development:

It's a great choice if you prefer an agile development approach, where you can adapt and refine your project as it progresses.

Exploratory Projects:

When you have a project that's exploratory or might involve continuous improvements, the hourly model allows you to make changes and enhancements as needed.
Client Experiences: Naman Modi's WordPress Plugin Development Services
Some client experiences shed light on the excellence of Naman Modi's WordPress Plugin Development services.
Frequently Asked Questions
Take the First Step: Contact Naman Modi for WordPress Plugin Solutions
Contact Naman Modi, your trusted WordPress Plugin Developer, and take the first step toward enhancing your website's functionality and performance. If you have any questions or are ready to discuss your WordPress plugin development needs, please feel free to Contact me.