Welcome to the digital realm of Naman Modi, where ideas transform into tangible designs and solutions. As a passionate freelancer, I've honed my skills for over a decade, bridging the gap between brand visions and digital excellence. From crafting captivating web designs to deploying intricate PHP developments, my portfolio showcases a rich tapestry of projects and testimonials.
Having worn multiple hats in the digital space – from a meticulous Web Designer to a savvy SEO strategist, my expertise stems from hands-on involvement across diverse digital domains.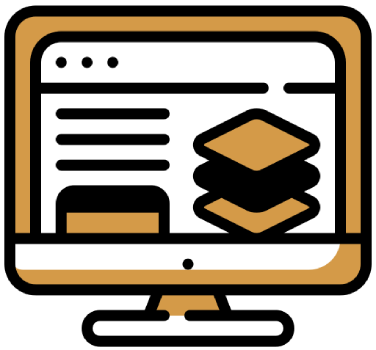 Each service I offer, Shopify solutions or WordPress support packages, is backed by an unwavering commitment to quality, innovation, and client satisfaction.
Are you on the lookout to hire a seasoned freelance designer? Explore my services, and let's embark on a journey of creativity and digital success together.
Why Choose Naman Modi Digital: Your Top Freelance Design Expert?
Navigating the intricate design world requires an expert with passion and an understanding of brand narratives. At Naman Modi Digital, I don't just craft designs; I create memorable experiences that resonate with your audience.
Personalized Attention:

Every brand has its unique story, and ensuring it's portrayed correctly is pivotal. When you collaborate with Naman Modi Digital, you're not just another client but a cherished partner. I prioritize your vision, ensuring every design detail reflects your brand's core values and objectives.

Flexibility for Dynamic Needs:

The evolving nature of web and graphic design demands adaptability. As your Professional Freelance Web and Graphic Designer, I offer unmatched flexibility in design iterations, project timelines, and adaptive solutions to meet your ever-changing requirements.

Unwavering Commitment to Quality:

With a reputation built on consistent excellence, I'm dedicated to delivering designs that look good and drive results. Leveraging years of expertise as a Top Freelance Design Expert, every project I undertake embodies quality, innovation, and creativity.
Choose Naman Modi Digital for a design journey that's personal, professional, and primed for success.
Web & Graphic Design: The Two Pillars of Naman Modi Digital
In today's fast-paced digital landscape, your online and visual presence sets the tone for your brand. With Naman Modi Digital, you gain the expertise of a seasoned freelancer specializing in web and graphic design, ensuring that your digital footprint is impactful and memorable.

Web Design
In today's digital era, your website is the primary gateway to your brand. A professionally designed website isn't just about aesthetics; it's about creating a seamless user experience, improving visibility, and driving conversions. With over a decade in the field, I understand the nuanced intricacies of effective web design. When you hire a freelance web designer online with Naman Modi Digital, you opt for a site that tells your story while driving tangible results.
Dive deeper into web design

Graphic Design
Your brand's visual identity is more than just a logo or colour palette; it's your first impression on potential clients. Graphic design shapes how your brand is perceived in the market. From business cards to billboards, the importance of consistent, professional design must be balanced. As a professional freelance graphic designer, I'm committed to creating visuals that capture the essence of your brand and leave a lasting impression.
Discover more about graphic design
Harness the power of top-notch design with Naman Modi Digital, and elevate your brand's digital and visual presence with freelance design services online that truly stand out.
The Process: Seamless Collaboration from Start to Finish
Embarking on a design project with Naman Modi Digital is more than hiring a freelance designer; it's entering into a collaborative partnership where your vision is brought to life systematically and creatively. Here's a step-by-step walkthrough of how we transform your ideas into digital reality: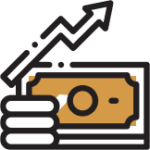 Initial Consultation
It all begins with a conversation. During our initial consultation, I took the time to understand your goals, preferences, and the message you want to convey. This phase ensures we're on the same page and sets the column for the complete project.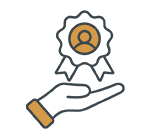 Research & Planning
Armed with a clear understanding of your objectives, I delve into research. This may involve analyzing your competitors, understanding industry trends, and gathering inspiration. A comprehensive plan is then formulated to guide the design process.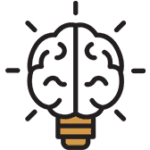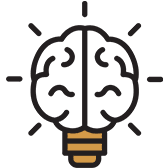 Conceptualization
I begin crafting design concepts that resonate with your brand's ethos using the insights gathered. These initial designs are presented for feedback, ensuring the project meets your expectations.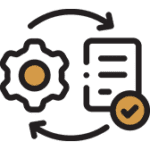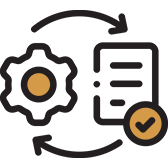 Refinement
Based on your feedback, I refine and iterate, enhancing the design until it aligns perfectly with your vision and objectives.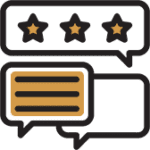 Finalization & Testing
Once the design is finalized, I ensure it's optimized for all devices and platforms. Rigorous testing is performed to make sure that everything looks and functions seamlessly.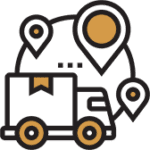 Delivery & Support
After the final approval, all deliverables are handed over to you. But our journey doesn't end there. I'm here to provide ongoing support, ensuring that your design continues to serve its purpose effectively.
Throughout this process, I always emphasize maintaining consistent quality and open communication. With Naman Modi Digital, you get a design and a strategic partner dedicated to amplifying your brand's presence.
Benefits of Hiring Naman Modi
In the constantly changing world of digital design, it is crucial to collaborate with an expert who comprehends your ideas and can bring them to life. When you choose to collaborate with me, here's what you're investing in:
1. Customized Solutions Tailored to Your Brand
Every brand has a unique story, and a one-size-fits-all approach won't do it justice. As a dedicated freelance designer for hire, I offer personalized designs that resonate with your brand's ethos and captivate your audience.
2. Cost-Effective Excellence
Quality design doesn't have to come with a hefty price tag. With my affordable freelance design expertise, you receive top-notch solutions without breaking the bank. I aim to provide value at every step, ensuring your investment yields impressive returns.
3. Direct Communication for Seamless Collaboration
One of the benefits of working with a freelancer is having direct communication with them. There are no middlemen—just you and me working together. This clear understanding ensures that your ideas are represented accurately, leading to designs that reflect your vision.
4. Years of Expertise at Your Disposal
With over a decade of experience in the digital design domain, I bring a wealth of knowledge to the table. My expertise ensures your project is backed by tried and tested methods, innovative approaches, and a deep understanding of industry trends.
5. Flexibility that Respects Your Time
Your schedule and deadlines are paramount. I understand the dynamic nature of businesses and am adaptable to align with your timelines, ensuring that projects are delivered punctually without compromising quality.
By collaborating with me, you're not merely hiring a designer but securing a trusted freelance designer service committed to elevating your brand. So, let's embark on a journey where creativity meets strategy and ideas transform into digital marvels.
Navigating the digital realm requires a strategic approach tailored to your unique needs. Recognizing that every project and every client has distinct requirements, I offer two adaptable hiring models. These models cater to varied project scales, complexities, and budget constraints. Here's a breakdown:
 Under the Fixed Price Model, we agree upon a predefined cost for the entire project. This model is based on clear project specifications and milestones.
Benefits:
Budget Certainty:

No hidden costs or unexpected expenses. You know exactly what you're paying for from the start.

Milestone-based Deliverables:

The project progresses through specific milestones, ensuring structured development and timely check-ins.
Optimal for Defined Projects: This model offers the best value if your project has a clear scope and well-defined boundaries.
With the Hourly Model, you hire me based on an hourly rate. This dynamic model offers flexibility, especially if the project scope is subject to change or if it's exploratory.
Benefits:
Flexibility:

Ideal for projects where requirements might evolve or aren't crystal clear from the outset. Adjustments can be made on the go.

Pay for Actual Work:

You're billed for the exact number of hours I invest in your project, ensuring complete transparency.

Continuous Collaboration:

This model fosters an ongoing collaborative environment, with regular feedback loops and adaptability.
Whether you're looking to hire a professional freelance designer for a short-term task or seeking a freelance designer for business-scale projects, these flexible hiring models ensure that you receive value, clarity, and a tailored approach. Choose the model that aligns best with your goals, and let's bring your vision to life.
Testimonials: Words from Satisfied Clients
The true measure of my work's impact is reflected in the experiences of those I've collaborated with. Here are some heartfelt words from clients who've witnessed the transformation firsthand:
Frequently Asked Questions
Get in Touch: Let's Create Magic Together
Building a memorable digital presence or breathing life into your brand's story requires an expert's touch. I'm here to collaborate, listen, and deliver. Feel free to contact me for any questions or project ideas or to say hello. Let's connect and craft something exceptional!