In the constantly evolving digital world, selecting the appropriate WordPress CMS developer is crucial for the triumph of your online endeavours. When it comes to WordPress CMS, experience and expertise are the cornerstones of excellence. If you're searching for an accurate Freelance WordPress CMS Expert or looking to Hire a WordPress CMS Freelancer, you've come to the right place.
I bring a wealth of experience and a deep well of expertise to the world of WordPress CMS development.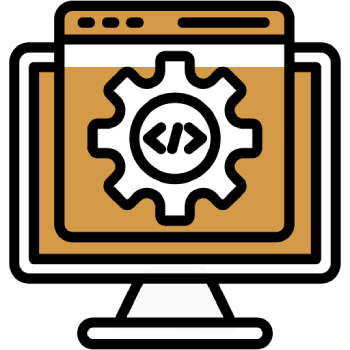 Having a proven track record and staying up-to-date with industry trends and best practices, I am your trusted partner in turning your digital aspirations into reality. When you choose me, you're not just hiring a developer; you're enlisting the services of a Freelance WordPress CMS Expert who understands the intricacies of content management systems. My journey is marked by years of dedication, a diverse portfolio of successful projects, and a passion for delivering top-notch solutions. From building robust websites to ensuring seamless content management, I've got it all covered.
Why Choose Naman Modi Digital for WordPress CMS Development?
In the dynamic realm of WordPress CMS development, selecting the right partner is more than just a decision; it's a strategic choice that can significantly impact your online presence.
Personalized Attention:

I recognize that your digital needs are as unique as your brand itself. My approach is never one-size-fits-all. Every WordPress CMS project I undertake is a masterpiece, meticulously crafted to match your brand's identity and objectives. I initiate each project with comprehensive consultations. I don't just listen; I actively engage in conversations to understand your goals and vision.

Flexibility:

In a constantly evolving digital landscape, adaptability is the key to staying relevant. My commitment to flexibility extends to my support. Whether you have a quick query or require ongoing assistance, my responsiveness guarantees a partner who's always there for you at every step.

Quality WordPress CMS Development:

Your WordPress website isn't just a digital platform; it's your brand's voice, your gateway to your audience, and a driver of your success. Quality isn't just an option; it's our unwavering commitment.
When you opt to hire a Freelance WordPress CMS Expert from Naman Modi Digital, you're not just making a choice; you're investing in a partner who genuinely values your brand's uniqueness, vision, and ultimate success.
The Process: Seamless Collaboration from Start to Finish
The journey to a successful WordPress CMS project should be as exceptional as the result. That's why I've meticulously crafted a step-by-step development process that ensures a seamless collaboration from start to finish.

Initial Consultation
My process begins with a deep dive into your goals and requirements. During the Initial Consultation, I sit down with you to understand your vision, business objectives, and specific needs. This critical step establishes the groundwork for a project that aligns seamlessly with your goals.

Planning and Strategy
After gathering all the necessary insights, I move on to Planning and Strategy. This phase involves developing a comprehensive roadmap for your WordPress CMS project. I define the project scope, create a timeline, and allocate resources to consider every detail.

Design and Development
I craft a visually stunning and highly functional WordPress CMS tailored to your brand during the Design and Development phase. I use the latest industry best practices to ensure your website is beautiful, highly available, and user-friendly.

Rigorous Testing
Quality is at the core of everything we do. Before your WordPress CMS goes live, I subject it to Rigorous Testing. I conduct extensive testing to identify and rectify potential issues, ensuring your website functions flawlessly on all devices and browsers.

Deployment and Training
Once I am confident that your WordPress CMS meets our high standards, I move on to Deployment and Training. I handle the technical aspects of launching your website while providing you with the necessary training to manage and update your content.

Ongoing Support and Maintenance
My commitment doesn't end with the launch. I offer Ongoing Support and Maintenance to keep your WordPress CMS running smoothly. Whether it's updates, enhancements, or troubleshooting, I ensure your website maintains its optimal performance.
Benefits of Hiring Naman Modi for WordPress CMS Development
When you choose Naman Modi Digital as your Remote WordPress CMS Developer, you gain access to a range of benefits that set you apart.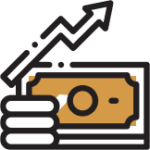 Custom WordPress CMS Solutions
I understand that every brand is unique, so I specialize in providing Custom WordPress CMS Solutions tailored to your specific needs. Whether you're a small business or a large enterprise, I will work closely with you to create a WordPress CMS that aligns perfectly with your brand identity and goals.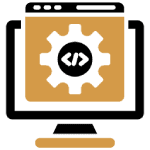 Affordable WordPress CMS Development
Quality should not come at a premium. My commitment to providing an Affordable Remote WordPress CMS Developer means you can enjoy top-notch services without breaking the bank. I offer competitive pricing that fits within your budget while delivering the quality you expect.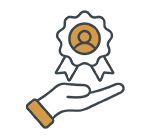 Direct Communication
Clear and open communication is at the heart of successful collaborations. You'll benefit from Direct Communication channels that ensure your ideas and feedback are heard and implemented promptly when you work with me. I believe in fostering a transparent and collaborative partnership.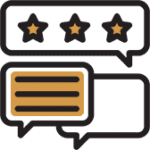 Expertise from Years of Experience
I bring a wealth of Expertise from Years of Experience to every project. I have a proven track record and possess extensive knowledge of WordPress, I have the skills and insights needed to address any challenge during development.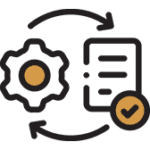 Flexibility to Align with Client Schedules
Your time is valuable, and I respect that. I offer the Flexibility to Align with Client Schedules, ensuring that my work fits seamlessly into your timeline. Whether you have tight deadlines or evolving project needs, I adapt to accommodate your schedule.
I understand that every project is unique, and your requirements may vary. As a Dedicated Remote WordPress CMS Specialist, I offer flexible WordPress CMS development models to cater to your needs.
The Fixed Price Model is a structured approach where I provide you with a fixed quote for your WordPress CMS project based on the defined scope and requirements. This model is ideal when you have a clear project vision and want budget predictability.
Benefits:
Cost Certainty:

You'll know the exact cost of your project upfront, allowing for better budget planning.

Clear Scope:

The project scope is well-defined, reducing the risk of scope creep.

Timeline Commitment:

I provide a set timeline for project completion, ensuring on-time delivery.
The Hourly Model offers flexibility and allows you to pay for development services hourly. This model is suitable when your project requirements evolve or need ongoing support and updates.
Benefits:
Flexibility:

Pay only for the hours worked, making it ideal for projects with evolving needs.

Ongoing Support:

Use this model for post-launch updates, enhancements, and maintenance.

Scalability:

You can easily adjust your scale according to the needs of your project, whether that means scaling up or down.
Client Voices: Testimonials and Reviews
Don't just take my word for it. My clients have to say here about their experience with Naman Modi Digital and my WordPress CMS development services.
Frequently Asked Questions
Explore WordPress CMS Solutions with Me
I am excited to hear from you and discuss how Naman Modi Digital can help with your WordPress CMS development needs.