Choosing the right partner is paramount in the ever-evolving digital landscape, where your online presence can make or break your success. When it comes to WordPress web design, experience and expertise are the cornerstones of excellence. That's why, if you're looking to hire a remote WordPress web designer or seek a Freelance WordPress Design Specialist, you've come to the right place.
With years of expertise in WordPress web design, I've been crafting digital solutions that meet and exceed our clients' expectations.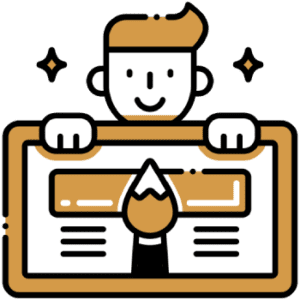 My commitment to exceptional design is a testament to my unwavering dedication to staying at the forefront of industry trends and best practices.
When you choose Naman Modi Digital, you're not just hiring a designer; you're partnering with a Freelance WordPress Design Specialist who understands the intricate nuances of web design. My journey is marked by years and the diverse range of projects I've successfully delivered. I've done everything from crafting visually captivating interfaces to ensuring seamless functionality.
If you're looking to hire a remote WordPress web designer who can enhance your online presence and elevate your brand, your search ends here. Naman Modi Digital is your trusted partner in creating stunning, user-friendly WordPress websites that leave a lasting impression on your audience.
Why Choose Naman Modi Digital for WordPress Web Design?
In the dynamic realm of WordPress web design, selecting the right partner is more than just a choice; it's a strategic decision that can significantly influence your online presence.
Personalized Attention: I recognize that your brand is as unique as your fingerprint. Therefore, my approach is never one-size-fits-all. Every WordPress website I create is a masterpiece, meticulously crafted to match your brand's identity and objectives. I initiate each project with comprehensive consultations. I don't just listen; I actively engage in conversations to understand your goals and vision.
Flexibility:

In a constantly evolving digital landscape, adaptability is the key to staying relevant. My commitment to flexibility extends to our support. Whether you have a quick query or require ongoing assistance, my responsiveness guarantees a partner who's always there for you every step of the way.

Quality WP Design Services:

Your WordPress website isn't just an online interface; it's the digital face of your brand, a bridge to your audience, and a catalyst for your success. Quality isn't an option; it's my commitment.
When you choose Naman Modi Digital as your Remote WordPress Customization Expert for your WordPress web design needs, you're investing in a partner who values your brand's uniqueness, vision, and success and brings unparalleled expertise to the table.
The Process: Seamless Collaboration from Start to Finish
I believe that success is rooted in a well-structured and collaborative process. My approach for WordPress site design ensures that every project is marked by precision, creativity, and, most importantly, unwavering commitment to consistent quality.

Initial Consultation
The journey commences with an initial consultation—a conversation where I listen, learn, and understand your objectives, brand identity, and aspirations. Your insights are invaluable as they form the bedrock of my design process. I want to comprehend your vision comprehensively, allowing me to align my strategies with your goals.

Research and Analysis
With your goals in mind, I dive deep into research and analysis. This phase involves studying your industry, competitors, and target audience. This thorough groundwork ensures that my designs are visually appealing and strategically sound, perfectly positioning your WordPress website in the digital landscape.

Conceptualization
Creativity knows no bounds; I let my ideas flow freely in this phase. I brainstorm, ideate, and sketch to conceptualize designs that blend aesthetics with strategy. My creations stem from a creative fusion with a deep understanding of your brand., resulting in WordPress websites that are not only beautiful but strategically aligned.

Prototyping
My designs come to life through prototypes. This tangible representation of your WordPress website allows for early user testing and invaluable feedback. I believe that a well-designed website is not just visually appealing but also intuitively user-friendly. Prototyping ensures that every interaction serves a purpose.

Design and Development
I transition to the design and development phase with your feedback. Every pixel is meticulously placed, every function is rigorously tested, and every interaction is thoughtfully designed. Quality isn't a mere expectation; it's my standard. Your WordPress website is a reflection of my dedication to perfection.

Rigorous Testing
Before launching, your WordPress site undergoes extensive testing, including usability, compatibility, and performance checks to ensure a seamless user experience. Quality assurance is not a step; it's a continuous process.

Client Collaboration
I believe in transparent and continuous communication throughout this journey. Your feedback matters immensely, and I welcome it at every stage. Your vision remains central, and our collaboration ensures your WordPress website evolves according to your preferences.
Final Delivery
The culmination of my collaboration is the final delivery. Your WordPress website is reviewed meticulously, polished to perfection, and prepared for its grand debut. What I deliver isn't just a website; it's a digital masterpiece ready to captivate your audience.
Benefits of Hiring Naman Modi for WordPress Web Design
Choosing Naman Modi Digital for your WordPress web design needs brings many advantages beyond just creating a website. My commitment to excellence as a Freelance WordPress Responsive Design Expert is underpinned by a range of benefits that ensure your exceptional experience with me.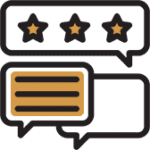 Cost-Effective Without Compromising Quality
Top-notch quality doesn't have to come with an exorbitant price tag. My commitment to providing Affordable WP Design is unwavering. I understand budget constraints and strive to deliver exceptional quality without compromising your financial feasibility. With me, you get the best of both worlds – quality and affordability.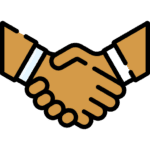 Direct Communication for Clear Understanding and Collaboration
Effective communication is at the heart of successful collaborations. I prioritize direct and transparent communication with my clients. When you work with me, you have a dedicated point of contact, ensuring a clear understanding of your vision, goals, and preferences. Collaboration isn't just encouraged; it's at the core of my process.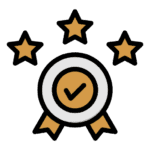 Expertise from Years of Experience
Experience is the bedrock of knowledge, and at Naman Modi Digital, I bring years of experience in WordPress web design to the table. My portfolio isn't just a testament to my capabilities; it showcases diverse projects successfully delivered. My expertise ensures that your WordPress website is in the hands of professionals who understand the intricacies of web design.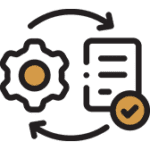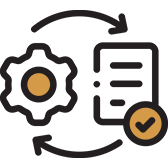 Flexibility to Align with Client Schedules
I recognize that your time is valuable. That's why I offer flexibility that aligns with your schedules. I adapt to your project timelines, ensuring your WordPress website is delivered when needed. Your convenience is my priority.
I understand that every WordPress web design project is unique, with its requirements and constraints. I offer Flexible WordPress Design Models to cater to diverse client needs.
 You'll have a clear understanding of project costs right from the start. I provide a comprehensive quote based on your project's scope and requirements, ensuring budget predictability.
Benefits:
Budget Control:

It allows for precise planning and control, making it ideal for clients with predefined budgets.

Clear Project Scope: Well-suited for projects with a clear, unchanging scope, ensuring that both parties understand project expectations.
Predictable Timelines:

Project timelines can be accurately estimated and adhered to, offering predictability in project delivery.
The Hourly Model offers greater flexibility when your project scope may evolve or if you prefer to work on an as-needed basis. You're billed for the actual hours worked.
Benefits:
Flexibility:

Perfect for projects with evolving requirements or ongoing maintenance and improvements.

Cost Efficiency:

Pay only for the time spent, making it cost-efficient for projects with variable needs.

Adaptive:

Allows agility and adjustments as the project unfolds, ensuring that your WordPress website remains aligned with your changing goals.
Naman Modi's Impact on WordPress Web Design
The accurate measure of my success lies in the satisfaction and success of my clients. Some of them have to say about their experiences working with me.
Frequently Asked Questions
Your WordPress Web Design Partner: Reach Out to Naman Modi
I am here to transform your digital vision into reality. I'm a click away if you have questions, need a consultation, or are ready to kickstart your WordPress web design project.