If you're seeking creative solutions for your design needs, look no further. I'm Naman Modi, a professional graphic design freelancer with a passion for bringing ideas to life. Over the years, I've honed my skills in various design mediums to provide my clients with tailored solutions that perfectly embody their brand.
Choosing to work with a graphic design freelancer can provide you with a unique level of flexibility and personal attention. Here at Naman Modi Digital, my mission is to collaborate closely with you to understand your vision and translate it into designs that make an impact.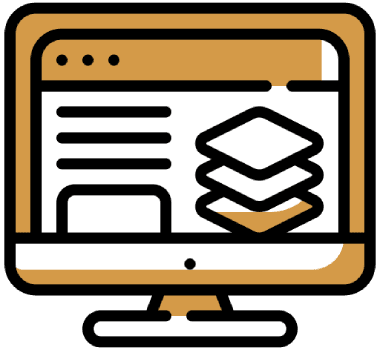 From print and digital designs to logos and branding, my goal is always to surpass your expectations and deliver high-quality work that truly stands out. With a keen eye for detail and commitment to keep up-to-date with the latest design trends, you can trust that your projects are in the hands of an expert.
As your graphic design freelancer, my promise to you is more than just top-notch design services; it's a partnership aimed at helping your brand grow and shine in the digital landscape. I'm excited to collaborate with you and bring your vision to life.
Stay a while, explore my services, and don't hesitate to reach out if you'd like to discuss your project. Welcome to the world of creative and compelling designs with Naman Modi Digital!
Your Premier Choice for Freelance Graphic Design Services
In a visually driven world, effective graphic design is crucial for any business striving to make a lasting impression. The role of Naman Modi Digital extends beyond just being a service provider. As your freelance graphic design partner, I become an integral part of your team, ensuring your brand's visual communication stands out in the crowd. Here's why Naman Modi Digital is your top choice:
Versatility: Array of design services, from logos to social media graphics.
Experience: Years of industry experience in delivering professional graphic design services.
Value for Money: High-quality, affordable graphic design services.
Innovation: Keeping pace with the latest design trends and technologies.
Customization: Personalized designs that align with your brand's uniqueness.
Timeliness: Efficient project management, ensuring on-time delivery.
With Naman Modi Digital, you choose quality, innovation, and efficiency in graphic design. Experience the difference today!
Your One-Stop Shop for Comprehensive Design Services
Navigating through the world of design can be overwhelming. At Naman Modi Digital, I make it simple for you by providing a wide array of professional and affordable graphic design services. Each service is designed to meet different business needs, ensuring you find the right solution that aligns with your brand and goals.

Freelance Branding Services
In today's competitive market, having a strong brand identity is crucial. My freelance branding services aim at crafting a consistent and compelling brand identity that tells your story and engages your audience.

Freelance Logo Design
A logo is more than just a graphic; it's the face of your brand. My freelance logo design services focus on creating custom-made logos, which are unique to your brand, helping you make a lasting first impression.

Business Card Design Services
First impressions matter. With my business card design services, you can ensure that your business card is memorable and professionally represents your brand.

Website Graphic Design
A properly designed web portal can significantly improve your business's online presence. My website graphic design services focus on creating visually stunning and user-friendly designs that keep your visitors engaged.

Professional Graphic Design Services
With years of experience in the field, I offer professional graphic design services that ensure your brand always stands out. From choosing the right color scheme to the perfect layout, I take care of every small detail to deliver designs that resonate with your audience.

Brochure Design Services
Whether it's for marketing or information sharing, a well-designed brochure can do wonders. My brochure design services focus on creating engaging and informative brochures that effectively convey your brand's message.

Freelance UI/UX Designer
A user-friendly interface can greatly enhance your website's performance. As a freelance UI/UX designer, I aim to create interfaces that provide a seamless and enjoyable user experience.
Print Design Services
From flyers to posters and banners, my print design services ensure your print materials are eye-catching and communicate your message effectively, no matter the occasion.

Banner Design Services
A well-designed banner can catch the eye and effectively communicate your message. My banner design services aim to create visually appealing banners that capture attention and convey your message clearly.

Social Media Graphic Design
Social media is all about visuals. My social media graphic design services are designed to create compelling graphics that boost your social media presence and engagement.

Flyer Design Services
Flyers remain a powerful direct marketing tool. My flyer design services focus on creating engaging and informative flyers that effectively communicate your message and prompt action.

Infographic Design Services
Infographics are a powerful tool to simplify complex information. My infographic design services aim to create engaging infographics that make your information easy to understand and share.
Are you not sure where to start or what do you need? I offer graphic design consultation services, providing one-on-one advice and ideas related to strategies customized to meet your specific design needs and objectives.
Understanding the Graphic Design Process
Design is not just about creativity; it's also about a structured process that ensures quality and consistency. Here's a step-by-step walkthrough of the graphic design process at Naman Modi Digital.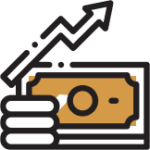 Initial Consultation: Your Vision, Our Mission
It all starts with understanding you and your vision. In this initial consultation, we discuss your design needs, your brand, your target audience, and your design preferences; this allows me to get a clear picture of what you're looking for and how I can best deliver it.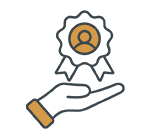 Research and Exploration: Understanding Your Industry
Once I understand your vision, I delve deeper into your industry, studying your competition, trends, and best practices. This research phase is crucial to creating designs that are not only visually appealing but also effective and appropriate for your industry.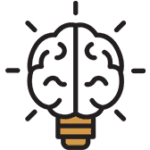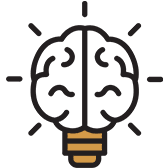 Concept Development: Bringing Ideas to Life
Armed with knowledge about your brand and industry, I begin creating design concepts. This stage involves sketching, drafting, and refining design ideas that encapsulate your brand identity and meet your design objectives.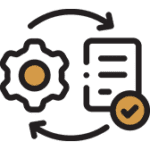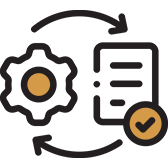 Design Execution: Crafting the Final Design
The chosen concept is then fleshed out into a complete design, incorporating color schemes, typography, and other design elements. This process is done with careful precision to ensure the final design aligns with your brand and communicates your message effectively.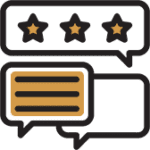 Review and Revisions: Perfecting the Design
Once the design execution is complete, it's time for you to review it. Your feedback is integral at this stage. Any necessary revisions are made to ensure the design meets your expectations and serves your business objectives.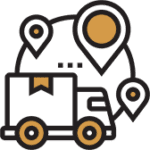 Final Delivery: Your Designs are Ready
After any revisions are made, the final design is delivered to you in your required format. But it doesn't end there - I'm always here for any updates or future design needs.
Through this systematic approach, I ensure that every design project undertaken is meticulously managed, and the end result not only meets but exceeds your expectations. This comprehensive process is what sets Naman Modi Digital apart in delivering exceptional and professional graphic design services.
Benefits of Hiring a Dedicated Graphic Design Freelancer
Opting for freelance graphic design services, like those offered by Naman Modi Digital, can bring numerous advantages to your business. Let's take a closer look at the benefits of having a dedicated graphic design freelancer as part of your team.
1. Customized Solutions: Tailored to Your Brand's Needs
Every business has unique requirements. A dedicated graphic design freelancer can provide custom graphic design services that align with your needs. From the style, colors, and typography, everything can be tailored to resonate with your brand's identity.
2. Cost-Effective: Quality Designs within Your Budget
Hiring a dedicated freelancer often proves to be a cost-effective solution. With my affordable graphic design services, you can have access to professional designs without straining your budget.
3. Versatility: One-Stop-Shop for All Design Needs
A dedicated freelancer brings versatility to the table. Whether it is logo design, branding, print or digital design, you can get all these services under one roof. As a graphic design freelancer, I offer a broad spectrum of services, eliminating the need for you to hire multiple professionals for different tasks.
4. Personalized Attention: Direct Communication and Collaboration
One of the significant advantages of hiring a dedicated freelancer is the level of personal attention you get. With direct communication, you can ensure that your ideas are understood and implemented accurately, resulting in designs that truly represent your brand.
5. Expertise and Experience: Professional Outcomes
With my professional graphic design services, you leverage years of expertise and experience; this means you can expect high-quality and professional designs that are effective and aesthetically appealing.
6. Flexibility: Services Aligned with Your Schedule
As a dedicated freelancer, I offer flexibility that aligns with your schedule. Whether it's a quick turnaround or working outside typical business hours, you get services that are convenient and work with your timeline.
In essence, hiring a dedicated graphic design freelancer like Naman Modi ensures you get quality, versatility, and personalized attention, all within your budget. Experience a dedicated freelancer who can make your brand today!
Flexible Hiring Models: Tailored to Your Graphic Design Needs
At Naman Modi Digital, I understand every client's requirements and budget, which may vary. To accommodate these differences and provide the most efficient service, I offer two distinct hiring models:
Ideal for projects with well-defined requirements, this model allows you to pay a pre-determined price for the project. Whether it's freelance logo design or social media graphic design, you'll know the cost upfront, making budget management easier.
Perfect for ongoing projects or those with evolving requirements, this model lets you pay for the actual time spent on your project. It offers flexibility and real-time adjustment for services like website graphic design or custom graphic design services.
These flexible hiring models are designed to provide affordable graphic design services without compromising on quality. Choose that model, which suits your needs and let's start crafting compelling designs together!
Words of Trust: Hear It from My Clients
Feedback and reviews from my clients reflect the quality and commitment I bring to every project. Reading these testimonials will give you an insight into the experience you can expect when you choose to work with Naman Modi Digital.
Frequently Asked Questions
Contact Naman Modi for Professional Graphic Design Services
Are you ready to start your graphic design journey? Reach out to Naman Modi Digital for a graphic design consultation or to discuss your design needs. Whether you're looking for business card design services, website graphic design, or any other service, I'm here to help.