Are you seeking the expertise of a seasoned professional in Bing Ads? Look no further. At Naman Modi Digital, I take pride in my extensive experience and proficiency as a Freelance Bing Ads Campaign Expert.
In the digital age, the significance of an effective Bing Ads campaign cannot be overstated. It's the bridge between your business and your target audience, a gateway to enhancing your online presence, driving traffic, and ultimately boosting your success.
My journey in Bing Ads has been marked by innovation, creativity, and a commitment to delivering results that matter.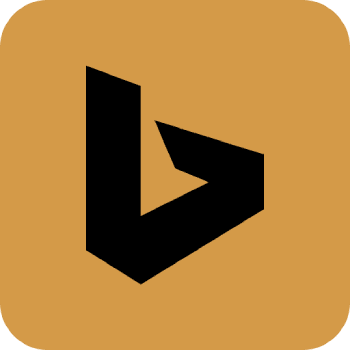 As a Freelance Bing Ads Campaign Expert, I understand the intricacies of crafting a successful Bing Ads campaign, from meticulous keyword selection to compelling ad copy and data-driven strategies.
With me, you'll have a dedicated partner who can assist your business to thrive in the continuously-evolving world of online advertising. I've been there, done that, and have a proven track record of attaining real business growth through Bing Ads.
Explore my services further to discover how I can make your Bing Ads campaigns not just effective but extraordinary. Your success is my mission, and I'm here to make it happen. Let's get started on transforming your Bing Ads strategy into a powerful catalyst for your business's prosperity.
Why Choose Naman Modi Digital for Bing Ads?
When it comes to your Bing Ads campaigns, you need more than just a service provider; you need a dedicated partner who understands your unique goals and objectives. At Naman Modi Digital, I pride myself on offering precisely that—personalized attention that sets me apart in the world of Bing Ads.
Personalized Bing Ads Solutions: I don't believe in one-size-fits-all solutions. Every business is distinct, and your Bing Ads campaigns should reflect that. My approach as a

Freelance Bing Ads Campaign Expert

and

Freelancer for Bing Remarketing Campaigns

, is tailored to your specific needs, 

ensuring that your ads resonate with your final audience and achieve the desired results you desire.
Quality Bing Ads Campaign Services:

Quality is at the heart of everything I do. I understand that Bing Ads success requires meticulous planning, data-driven strategies, and continuous optimization. I am excel in creating and managing campaigns that deliver real, tangible results for your business.

Flexibility:

I understand that the digital landscape is dynamic, and your needs may evolve. That's why I offer the flexibility to adapt and refine your Bing Ads strategies as your business grows. I work closely with you to ensure that your campaigns remain aligned with your objectives, adjusting our approach as needed.
With Naman Modi Digital, you're not just hiring a service; you're partnering with me that is dedicated to your success. My commitment to personalized attention, unwavering quality, and flexibility in service delivery ensures that your Bing Ads campaigns are not just effective but exceptional.
My Bing Ads Management Process

Initial Consultation
My journey begins with a thorough initial consultation. I sit down with you to understand your business, goals, target audience, and specific objectives for your Bing Ads campaigns. This crucial step becomes the foundation for a tailored strategy drawing on my expertise as a Freelance Bing Ad Copy Optimization Specialist and Remote Bing Ads Bid Strategy Consultant.

Keyword Research
I conduct extensive keyword research to identify high-value keywords that align with your business and resonate with your audience. My goal is to ensure that your ads appear in front of the right people at the right time.

Campaign Setup
With my insights from the consultation and keyword research, I proceed to set up your Bing Ads campaign. This includes creating ad groups, writing compelling ad copy, defining targeting options, and setting budgets and bid strategies.
Ad Creation
Properly designed website can improve your website's online presence greatly. My website graphic design services focus on creating visually stunning and user-friendly designs that keep your visitors engaged.

Ongoing Monitoring
Once your campaigns are live, I don't just set and forget. I continuously monitor their performance, keeping an eye on key metrics like click-through rates (CTR), conversion rates,

Optimization
My systematic approach involves ongoing optimization. I fine-tune your campaigns, adjusting bid strategies, ad placements, and keywords to maximize your return on investment. I also conduct A/B testing to identify the most effective ad variations.

Reporting and Analysis
Transparency is crucial. I provide regular reports that give you a clear view of your campaign's performance. These reports include detailed insights into key metrics and highlight areas of improvement and success.

Consistent Quality Assurance
Quality assurance is a core part of my process. I ensure that your Bing Ads campaigns maintain their quality throughout their lifecycle. I stay up-to-date with latest trends in the industry and Bing Ads features to keep your campaigns competitive.

Client Collaboration
Collaboration is a key to my process. I maintain open communication with you, seeking your input and feedback throughout the campaign management process. Your insights and preferences are valuable in fine-tuning the strategy.

Scaling and Growth
As your business grows, I work with you to scale your Bing Ads campaigns accordingly. Whether it's expanding to new markets or adding new products or services, I adapt my strategies to accommodate your evolving needs.
Benefits of Hiring Naman Modi for Bing Ads
Customized Bing Ads Services: I understand that one size does not fit all. I tailor my Bing Ads solutions to align perfectly with your brand's unique needs and objectives, drawing on my expertise as a Freelancer for Bing Remarketing Campaigns. Whether you're promoting products, services, or specific goals, I craft a customized strategy that ensures your brand message resonates with your target audience.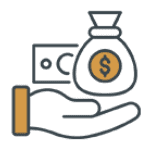 Cost-Effective Expertise
My commitment to providing cost-effective Bing Ads services is unwavering. I believe that quality advertising should not break the bank. You can trust me to deliver exceptional results without compromising on quality, leveraging my experience as a Hire Bing Ads Extensions Expert. I optimize your ad spend to maximize ROI while staying within your budget.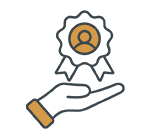 Direct Communication
Communication is at the heart of my approach. I maintain direct and transparent communication channels with my clients. This ensures a clear understanding of your goals, preferences, and feedback. I value your input and collaborate closely with you to make informed decisions and adjustments throughout the campaign.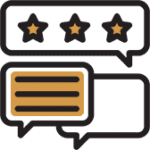 Years of Expertise
My years of experience in the digital advertising industry have honed my expertise. With a deep understanding of Bing Ads and having a proven track record, I have brought a wealth of knowledge to the table. I leverage this expertise to create effective campaigns that drive results.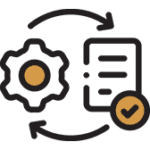 Flexibility in Scheduling
I recognize that your schedule may be unique, and your campaigns may require adjustments at different times. That's why I offer flexibility in scheduling to align with your preferences. Whether it's timing your ads for specific events or accommodating changes, I am adaptable to meet your needs.
Flexible Hiring Models, which can apply to various service industries, including Bing Ads. In the context of hiring Bing Ads services, these models refer to the different ways you can engage with a service provider based on your specific needs and preferences.
The Fixed Price Model helps you to set up a fixed budget for your Bing Ads campaign. This means you have full control over your spending, and there are no surprises.
Benefits:
Budget Control:

You have a clear understanding of project costs upfront, making it easier to manage your budget.

Scope Clarity:

The scope of work is well-defined, reducing the likelihood of scope creep.

Project-Based:

Ideal for short-term or one-time projects with a specific scope.

Predictable Billing:

Consistent billing without hourly rate variations.
The Hourly Model offers flexibility in terms of project duration and scope. You pay for the actual hours worked.
Benefits:
Flexibility:

Ideal for projects with changing requirements or those that require ongoing support.

Pay for Actual Work:

You only pay for the hours worked, ensuring you get value for money.

Adapt to Changes:

As project requirements evolve, the Hourly Model can easily accommodate adjustments.

Continuous Collaboration:

Regular updates and discussions are encouraged for project refinement.
Client Testimonials: Bing Ads Success Stories with Naman Modi
Certainly, here are some testimonials and reviews from satisfied clients of Naman Modi's Bing Ads services.
Frequently Asked Questions
Reach Out to Naman Modi for Bing Ads Success
Contact Naman Modi, your trusted Freelance Bing Ads Campaign Expert, and take the first step toward optimizing your online advertising campaigns. If you have any questions or are ready to discuss your Bing Ads needs, please feel free to reach out to me. Your success is just a message away!