Welcome to the digital world of yours truly, Naman Modi, your personal guide through the vast landscape of eCommerce. With more than a decade of experience under my belt, I've honed my skills as a professional freelance eCommerce SEO expert, helping businesses like yours turn digital trends into measurable growth.
When you choose to hire me as your freelance eCommerce SEO specialist, you're not just hiring a service provider, but welcoming a partner who measures his success by yours.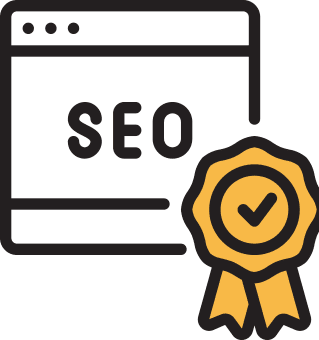 An experienced freelance eCommerce SEO consultant, I offer services that are as dedicated as they are affordable, crafted to fit your unique needs like a glove. Whether you're a fledgling startup eager to make your mark, or an established brand looking to amplify your online presence, my eCommerce SEO solutions can be the key to unlocking your potential. By choosing me, you're embarking on an SEO journey that's not just exciting but rewarding. So, let's delve deeper into how we can transform your digital world together, shall we?
Why You'll Love Working with Naman Modi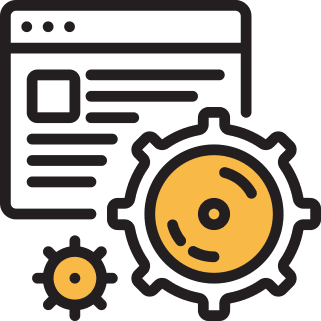 Why hire me, Naman Modi, instead of a big-box agency? Well, let me share some secrets.
When it comes to eCommerce SEO, think of me as your personal digital tailor. Unlike those one-size-fits-all agency strategies, I design SEO plans that fit your business like a glove. As a top-notch freelance eCommerce SEO professional, I dig deep into the nitty-gritty of your brand, audience, and goals. And trust me, no cookie-cutter tactics are allowed in my workshop!
When you hire SEO expert for eCommerce, you're getting a freelancer who's as committed to your project as you are. Remember the agencies juggling clients like circus performers? Well, I believe in giving each project the undivided attention it deserves.
Don't let my affordable freelance eCommerce SEO services fool you into thinking they're cheap. You see, in my world, being affordable doesn't mean compromising on quality. With my experience and toolset, I make sure every buck you invest works as hard as you do.
Finally, as your go-to guy for eCommerce SEO solutions, I promise transparency. Regular progress updates, straightforward reports – it's like you're right there with me, tracking your journey to digital success. So, ready to see what's next?
Meet My SEO Toolbox: Customised Services Just for You
Tailored eCommerce SEO Plans
Every business is unique, and so are my SEO strategies. I'll make sure your plan is as unique as your business.

Keyword Research & Optimization
Let's get inside the minds of your customers. I'll find and optimize those magic words that bring the right crowd to your site.

On-Page SEO
Let's not just blend in, let's standout! I'll polish your eCommerce site till it gleams brighter than a supernova in the internet galaxy.

Off-Page SEO & Link Building
The world wide web is all about connections. I'll build the right links to expand your digital presence beyond your site.

SEO Audits & Performance Monitoring
Let's keep track, not guesswork. Regular audits and monitoring will keep your SEO strategy sharp and effective.

Competitor Analysis
Learning from others is smart, right? I'll analyse your competitors to keep us ahead in this digital race.

Local SEO
Local customers matter too. With targeted local SEO, I'll help you become the talk of the town, literally.
Every one of these services is designed with one aim: to make your eCommerce site shine. Whether we're getting the right crowd, climbing the ranking ladder, or staying ahead of the pack, I've got your back. Ready to experience the magic of a pro at work?
Behind the Scenes: My Personalised Approach to Your SEO Success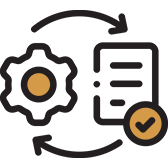 Discovery & Analysis
First, I put on my detective hat. I dive deep into your business model, target audience, and goals. Everything starts with understanding you better.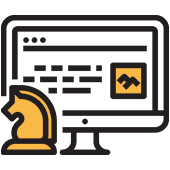 Strategy Design
Next, I switch gears to become your digital architect. Drawing from the discovery phase, I craft an SEO strategy tailored just for you.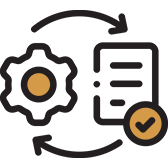 Implementation
With a solid plan in hand, it's time to roll up the sleeves and get to work. I'll implement the SEO tactics we've meticulously planned together.
Monitoring & Reporting
Who doesn't love good news? I'll keep you updated with regular reports on our progress. After all, seeing your growth is the best part of the process!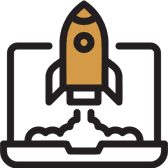 Optimization
In the world of SEO, there's always room for improvement. I continually refine and optimise your strategy based on the insights we gather.
This step-by-step process ensures a thorough, personalised approach to your SEO needs. It's not just about getting you results; it's about making the process enjoyable and inclusive for you. Curious to see how it unfolds?
Why Choose Naman Modi: Advantages of Teaming Up with Me
Personalised Attention
When you hire a dedicated eCommerce SEO freelancer like me, you get undivided attention. Your business isn't just another project, it's a partnership.
Cost-Effective Solutions
I believe quality shouldn't break the bank. My affordable freelance eCommerce SEO services offer high value at a price that suits your budget.
Expert Knowledge
With over a decade in the field, I've got the experience and expertise to make your eCommerce site the star of the show.
Transparent Communication
No secret SEO lingo here. I keep communication straightforward and transparent, so you're always in the loop.
Flexibility
As an independent freelancer, I offer flexibility that big agencies can't. Need to pivot or try something new? I'm all in.
By choosing me, you're not only hiring an expert freelance SEO for eCommerce sites, but also gaining a committed partner in your digital journey. Intrigued? Let's chat about how we can make your eCommerce site shine.
Investment That Pays Off: Hiring Your eCommerce SEO Expert
Prefer a one-and-done approach? My fixed price model is just the ticket. You get a comprehensive suite of SEO services for a single, upfront cost.
Clear, upfront pricing

No hidden charges or surprise fees

Perfect for defined projects with clear scope
Fancy a more flexible approach? With my hourly model, you pay for the hours I dedicate to your project.

Maximum flexibility

Pay for the hours you need

Ideal for ongoing or evolving projects
Choosing the right pricing model is all about what works best for you. Both fixed and hourly models come with the promise of top freelance eCommerce SEO professional services that focus on your unique needs.
Ready to invest in your business's digital future? Let's chat about which pricing model fits your needs, and how I can help your eCommerce site reach new heights. Just drop me a line, and we'll take it from there.
Hear it from the Horse's Mouth: Client Testimonials
Don't just take my word for it! The proof of the pudding is in the eating, after all. Below are the testimonials from clients who have experienced the benefits of my freelance eCommerce SEO services. Their words reflect my commitment to provide the best possible results and satisfaction.
Next step? Let's add your testimonial to this growing list. Get in touch and let's start creating your success story.
Frequently Asked Questions
Wrap Up Your eCommerce SEO Hunt: Let's Get Started
Time to stop browsing and start boosting your eCommerce site's visibility. Partner with Naman Modi, your dedicated eCommerce SEO freelancer. Click the 'Hire Me' button now, and let's start this exciting journey together!