In the ever-evolving digital landscape, where user expectations soar to unprecedented heights, the significance of exceptional UI/UX design cannot be overstated. In a world characterised by fleeting attention spans and many options, your digital presence wields the power to captivate or repel your audience. This is precisely why it's crucial to recognize the profound impact of UI/UX design when deciding to Hire a Freelance UI/UX Design Expert and, in turn, to "Enhance User Experience."
(UI) User Interface and (UX) User Experience design have transcended their roles as mere components of aesthetics and functionality; they have evolved into the cornerstones of successful digital ventures.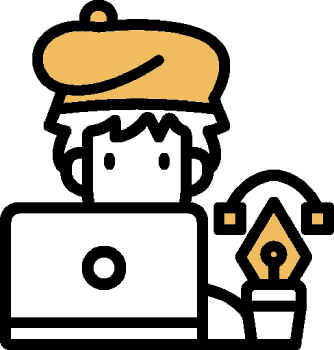 Your website or application isn't just a digital asset; it's the gateway to your brand, a conduit for communication, and a canvas for creativity.
As the pivotal bridge between your audience and your digital offering, UI/UX design shapes perceptions, ignites engagement, and nurtures loyalty. It's the art of crafting visually appealing interfaces and creating experiences seamlessly blending intuition, enjoyment, and functionality.
Why Choose Naman Modi Digital for UI/UX Design?
In a world where first impressions matter more than ever, your digital presence can make or break your success. This is where the expertise of a specialised freelancer in UI/UX design becomes invaluable. At Naman Modi Digital, I am your dedicated Freelance UI/UX Design Expert and Remote UX Design Specialist.
Tailored Expertise:

As a dedicated UI/UX specialist, I bring a laser focus to your project. I understand that every business is unique, and so are its design requirements. When you hire me, you're enlisting professionals well-versed in tailoring designs to suit your specific needs, ensuring that your digital solutions are visually stunning and functionally flawless.

In-Depth Understanding:

I have immersed myself in the UI/UX design world. I don't just follow design trends; I set them. My continuous learning and adaptation to the latest industry standards ensure that your project benefits from cutting-edge design practices, creating an experience that keeps your audience engaged and coming back for more.

Remote Excellence:

Location is no barrier to quality. With my expertise available remotely, you can tap into the best talent from around the globe without the constraints of geographical boundaries. I am not just a Remote Design Specialist but also your virtual partner in crafting exceptional user experiences.

Cost-Effective Solutions:

I understand the importance of cost-effectiveness in today's competitive landscape. My freelance Model means that you get top-tier design services without the overheads associated with traditional agencies. This allows you to allocate your budget where it matters most – into the design itself.

Unwavering Commitment:  When you choose Naman Modi Digital, you're selecting a genuinely invested partner in your success. I take pride in my commitment to your project, ensuring your vision is realised with the utmost dedication and professionalism.
In a world where UI/UX design can make or break your digital journey, choose Naman Modi Digital to hire remote UI designer for specialised expertise that transforms your ideas into unforgettable user experiences.
The Process: Seamless Collaboration from Start to Finish
The journey to exceptional design begins with a well-structured process. From the moment you engage with me to the final delivery of your project, my commitment to a seamless collaboration is unwavering. Elevate user experiences with a freelance User Experience Expert. Craft intuitive, user-centric designs for digital success.

Initial Consultation
Our journey together commences with a comprehensive initial consultation. I take the time to listen, understand your objectives, and immerse ourselves in your vision. Your insights are invaluable; this stage sets the foundation for what lies ahead.

Research and Analysis
With your goals crystal clear, I embark on a journey of research and analysis. I dive deep into your industry, target audience, and competitors. This thorough groundwork ensures that my design solutions are beautiful and strategically sound.

Conceptualization
Armed with insights, my creative mind springs into action. I brainstorm, sketch, and ideate to conceptualize designs that are not just aesthetically pleasing but aligned with your brand identity. At this stage, the magic of creativity blends seamlessly with strategy.

Prototyping
I take my conceptual designs and bring them to life through prototypes. These interactive models provide a tangible feel of the final product, allowing for early user testing and valuable feedback.

Design and Development
I dive into the actual design and development phase once I've fine-tuned the prototypes based on user insights. My meticulous attention to detail ensures pixel-perfect designs, smooth functionality, and optimal user experiences.

Rigorous Testing
Quality assurance is at the heart of my process. Before your project sees the light of day, I subject it to thorough testing. From usability testing to compatibility checks, I leave no stone unturned in pursuit of perfection.

Client Collaboration
I believe in transparent and constant communication. I keep you in the loop throughout the process, welcoming your feedback and input. Your vision remains central, and your satisfaction is my ultimate goal.

Final Delivery
The culmination of my collaborative journey is the final delivery. Your project is meticulously reviewed, polished, and prepared for launch. I take pride in delivering designs that meet and exceed your expectations.
Benefits of Hiring Naman Modi Digital for UI/UX Design
When you choose Naman Modi Digital for your UI/UX design needs, you're not just hiring a design agency but unlocking many advantages that redefine your digital journey.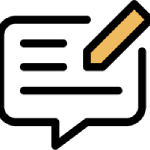 Customised UI/UX Solutions Tailored to Brands
I understand your brand is unique with its personality and goals. My commitment is to craft UI/UX solutions that reflect your brand's essence. I don't believe in one-size-fits-all design. Instead, I tailor each project to align seamlessly with your brand identity, ensuring that your digital presence truly reflects who you are.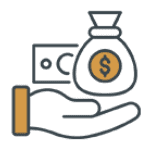 Cost-Effective Excellence
Exceptional design shouldn't come at an exorbitant price. I pride myself on being your source for Affordable UX Design that upholds quality. My freelance Model allows me to offer competitive pricing while maintaining the highest standards of design excellence.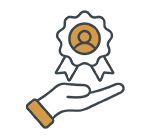 Direct Communication for Clarity and Collaboration
Efficient communication is a key to successful collaborations. This direct line of communication ensures that your ideas, feedback, and concerns are heard, leading to a clear understanding of your vision and fostering a collaborative environment that brings your project to life seamlessly.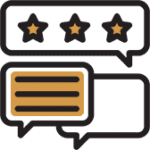 Expertise Forged from Years of Experience
My journey is measured not just in days or months but in years of experience. I have navigated the ever-changing tides of design, acquiring valuable insights and honing their skills. With Naman Modi Digital, you benefit from Expertise from Years of Experience that adds depth and precision to every design decision I make.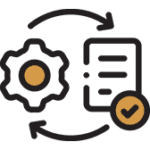 Flexibility to Align with Client Schedules
I recognize that your time is valuable. My flexible approach means that I adapt to your schedules and project timelines. Whether you have a tight deadline or require adjustments, my commitment to your convenience ensures your project progresses smoothly.
I understand that every project is unique, and my flexible commitment is reflected in my diverse hiring models. Whether you're a Professional Freelance Designer looking for a design partner or a Business seeking tailored design solutions, I have you covered.
When you opt for my fixed-price Model, you choose a structured, cost-effective approach that ensures transparency and clarity throughout your project. 
Benefits :
Cost Certainty:

With my Fixed Price Model, you'll have complete transparency on costs from the outset. This is ideal for businesses with predefined budgets, as it ensures cost certainty throughout the project.

Clearly Defined Scope

: I work closely with you to establish project requirements and deliverables. This clarity ensures that the project remains on track without surprises.

Project-Based Approach:

The Fixed Price Model is excellent for well-defined, short-to-medium-term projects, allowing you to hire my services for a specific task without ongoing commitments.
Hourly Model offers flexibility and adaptability for projects whose scope may evolve or require ongoing support.
Benefits:
Flexibility and Adaptability:

The Hourly Model offers the ultimate flexibility. 

It's perfect for projects where requirements may evolve, and you need a Freelance Designer who can adapt on the go.
Pay as You Go:

With hourly billing, you pay for the hours worked. This is advantageous when the scope is unclear from the outset, as you can adjust the project as it progresses.

Ideal for Ongoing Support:

For businesses and professionals needing ongoing design support, the Hourly Model provides an efficient way to engage my services whenever you need them without a fixed long-term commitment.
Naman Modi's Impact on UI/UX Design
My client's success stories speak volumes about the value I bring to their projects. Don't just take my word for it; hear what they have to say.
Frequently Asked Questions
Elevate Your Digital Experience with Naman Modi's UI/UX Design Expertise
Ready to enhance your online presence into a captivating, user-friendly masterpiece? Look no further! Naman Modi, Hire UX Optimization Specialist, is here to help you create exceptional user experiences that leave a lasting impression.