My WordPress website packages offer a professional website that is easy to launch. You also manage to do so within your budget. Essentially, your website is powered by WordPress once it is launched; in addition, it is trusted by small businesses and bloggers for its ease of use. WordPress is known to be flexible, powerful and user-friendly. Therefore, you manage to create and edit content efficiently without the need to use CSS, HTML, or PHP for editing purpose.
Websites need to be visually appealing, but that is not where I stop during creation. My WordPress website packages are ultrafast when loading, responsive to the user, and secure against hacking or failure.
Within a span of 12 days, you will have an aesthetically appealing website and my expert guidance ensures that you are successful right from the launch. 
I create a professionally designed website at this affordable price with pre-built themes. Compared to this cost, custom made WordPress setup would cost you 5 to 10 times more.
You will not be disappointed by unending hours of trying to find out how to get your website to work for your business or blog. I will cater for any technical details you may have for your website starter package
What you get in my wordpress
website packages

Adding a personal touch to the design
I will include your business logo to your website, create titles that match your brand, modify the background, and heading. This way, your website has a touch of your brand all though. If you wish to use an off the shelf type of theme, I will guarantee your website will be unique in its outlook.

Vital Website Pages
I design and code a homepage mockup for your contact pages, blog, or business website to ensure your overall brand is maintained. All this is done based on the WordPress starter package that you choose.

Template Legal Content
For legality purposes, the following pages are added to your WordPress website
1. Terms and conditions for website use
2. Disclaimer on the content of the website

Google Analytics and Google Search Console
I provide assistance in linking your site to Google Analytics. This way, you will get updates on how popular your site is in terms of pay per view, pay per click, and volume of the audience every day, month, or year. By adding the Google Search Console to WordPress setup, you will have access to tools and data for having a Google-friendly WordPress website.

Specialist Setup and Installation
Once you choose to start a WordPress website, I will enlist the best practices in the process. I ensure that internet vandals or hackers cannot access your secure WordPress website once I launch it for you. In addition, I ensure that there will be no technical faults once it is launched. To guarantee that, I will provide a 30-day warranty to consider any mishaps within this period are fixed.

Use of SSL to secure your website
To ensure visitor confidence, I will make sure your WordPress setup does not have the padlock icon that displays "Not Secure". This ensures that your website will have high traffic and improve your business through website ranking.

Cookie and Privacy policy
By replacing the placeholder text with our templates, you are soon GDPR compliant. If you need custom content for this section you will need to pay an additional fee and I will write the content for you.

Separate Professional Email Address
Get a personalized email address [email protected]. Nonetheless, you require a web hosting service to make this possible. To do so, you may purchase a domain and host for your WordPress setup.

Search and Social Media Optimization
I also ensure that your site is popular on social news feeds such as Twitter and Facebook. I will optimize your website to enable you to share more about your blog or business website and get more clicks which will give you a higher ranking both on social media and on search engine giants such as Google.

Premium WordPress Theme
My package offers you a premium WordPress setup Theme which enables you to manage your website with no particular technical expertise. The premium plugins that I use make the backend entirely user-friendly for your audience.

Social Sharing Buttons
I also include buttons on your website for sharing purposes. There are attractive popup sharing buttons that will encourage visitors to share your content. By so doing, you gain more traffic to your launched WordPress website.
Start your wordpress website today
Get expert setup, professional setup, as well as friendly guidance at anaffordable price to lead you to success. Here is a summary of my prices
Bronze WordPress Site (BWS)
Fully Customizable WordPress Theme, Color Branding, 4 pages, 5 stock images, Social Share, Contact Form.
Content Integration
Upto 4 Pages
Expected Delivery Time
12 Working Days
Silver WordPress Site (BWS)
BWS + E-commerce. I will add 8 Pages and upload 15 products. You can add unlimited products yourself.
Custom Inner Page Mockups
Upto 4 Pages
Content Integration
Upto 8 Pages
Starter + Premium Plugins
4+4=8
Expected Delivery Time
18 Working Days
Gold WordPress Site (GWS)
SWS + with 35 products instead. I'll also add content to 10 pages of your choice.
Custom Inner Page Mockups
Upto 8 Pages
Content Integration
Upto 15 Pages
Starter + Premium Plugins
4+8=12
Expected Delivery Time
25 Working Days
Can't find what you are looking for?
Why should you use my wordpress website packages?
I have launched over 500 wordpress websites globally
The plugins indicated in the above diagram are included
If you are not satisfied with the first draft, you get 100% of the amount paid
As opposed to predefined themes, I will provide a custom made website design that is personalized to your business needs
I will provide training on how to manage the website once it is launched
Without additional payments, you get premium themes and plugins
Prior to coding, I create a custom homepage using Photoshop and only proceed once you give approvaL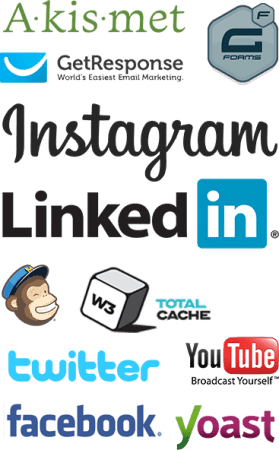 What I do not include in the packages
I do not include web hosting or domain registration. If you need these services, you will have to pay separately and I will guide you to the best web hosting sites. However, I provide free migration once from our server to yours and provide you with a ZIP to transfer to your server.
The content upon launch will be Demo Content. But, if you need personalized content for your WordPress website, feel free to use my services in content writing
I have my own directory of WordPress theme packages. Nevertheless, if you want to use your unique theme, you need to pay for the theme.
Any additional feature apart from those listed above will cost you more. Therefore, let me know what you need for your website prior to launch and you will be informed on areas of the website design that need additional cost. I have a development and customization standard rate of $25/hr. That is why you need my WordPress monthly maintenance packages
If you need a 7-day timeline, ensure that you provide timely feedback for timely decisions. The timeline can also be extended upon your request.
The web host that you choose must provide email services
Complete WordPress website development is done on our staging server prior for delivery to the client
Ensure you share a detailed description in PDF or Word Doc with a Site Plan, the number of pages, and name. Also, include the content and images you require added to the site
Note that I do not create sites that are oriented towards gambling, alcohol, or adult sites
In case of any further questions, you do not need to worry. Kindly drop me a line and I will be at your services CONTACT ME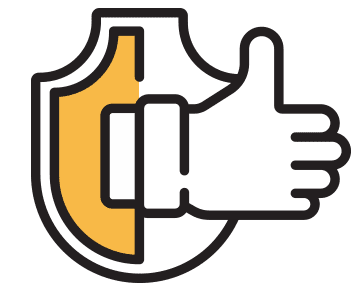 Sign up for my Support Passes
Still not convinced? See what our customers are saying..
Frequently Asked Questions
Want To Grow Your Business?
Stay ahead of your competition by partnering with the best search marketing agencies in the digital marketing world.