In the world of design, expertise and experience make all the difference. When you're seeking to elevate your app's user experience and aesthetics, turn to a seasoned professional like Naman Modi. With a rich background in design and years of experience, I bring a level of excellence to every project.
Are you in the market to Hire a Freelance Designer who can provide Expert Freelance Design Solutions? Your search ends here. Naman Modi is not just any designer; he's a Freelance App UI/UX Designer and a Freelance Mobile App UI/UX Expert who excels at crafting visually stunning and user-friendly app experiences.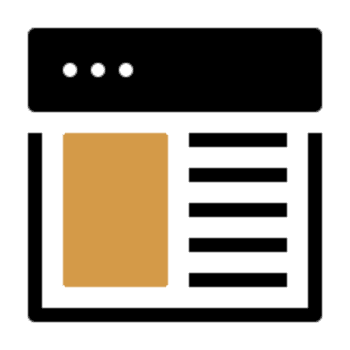 Why Choose Naman Modi Digital as Your UI/UX App Designer?
When you want to choose a UX/UI design partner for your app, you need someone who offers more than just design skills. I bring a compelling value proposition to the table, making it an excellent choice for your app branding needs. As a Professional Freelance Web & Graphic Designer, Naman Modi is not just skilled in design; he's a Top Freelance Design Expert who specializes in creating exceptional user experiences.
Personalized Attention:

I understand that every app is unique, and so are its branding needs. When you choose me, you can expect personalized attention that ensures my design solutions align perfectly with your app's vision and goals.

Flexibility: 

The digital era is continuously developing, and so are design trends. I offer the flexibility to adapt to these changes, ensuring your app branding stays current and effective.

Quality:

Quality is non-negotiable in my approach. I take immense pride in delivering design solutions that go beyond your expectations. Your app deserves nothing less than the best, and that's exactly what I deliver.
So, if you're seeking a Freelance App UI/UX Designer or a Freelance Mobile Interface Design Specialist who can provide personalized attention, flexibility, and uncompromising quality, I am your trusted partner.
The Process: Seamless Collaboration from Start to Finish
I am committed to providing you with a design process that is not only creative but also structured and systematic. My step-by-step approach ensures that the journey from your initial concept to the final delivery of your project is seamless and characterized by consistent quality.

Initial Consultation
My design process begins with a comprehensive consultation. During this phase, I encourage open communication to understand your vision, requirements, and objectives for your project. As a Freelance App UI/UX Designers and Remote App Interface Designers, I'm here to listen to your ideas and goals.

Concept Development
Once I have a clear understanding of your project, I collaborate to develop design concepts that align with your vision. These concepts take into account the latest design trends and user experience principles, ensuring your project is both aesthetically pleasing and user-friendly.

Wireframing and Prototyping
I take your approved design concepts and create wireframes and prototypes. These serve as the skeletal framework for your project, allowing me to visualize the layout and functionality. My expertise in UI/UX design ensures that every element is carefully considered for optimal user interaction.

Design Iterations
Your feedback is invaluable. I welcome your input and work iteratively to refine the design, addressing any specific preferences or changes you may have. My aim is to make it sure that the final design meets and exceeds your expectations.

Development and Implementation
Once the design is finalized, I step in to bring it to life. They strictly adhere to best practices of industry and coding standards to ensure that the design is faithfully translated into a fully functional product or interface.

Quality Assurance
I conduct rigorous quality assurance testing to identify and rectify any issues or inconsistencies. I ensure that your project performs flawlessly and meets the highest standards of quality.

Client Review
I value your input at every stage. Before final delivery, I invite you to review the project and provide your feedback. Your satisfaction is my priority.

Final Delivery
After addressing any final adjustments, I deliver the completed project to you. Whether it's a stunning app UI/UX design or an interface that exceeds your expectations, I ensure a smooth handover.

Ongoing Support
My commitment to you doesn't end with project delivery. I offer ongoing support and assistance to ensure that your project continues to perform optimally and remains up to date with evolving trends and technologies.
Benefits of Hiring Naman Modi for UI/UX App Designer
When you choose Naman Modi Digital for your design needs, you gain access to a multitude of benefits that are tailored to meet your unique requirements and aspirations. My commitment is to achieve excellence and customer satisfaction is unwavering, and I take pride in the advantages I offer.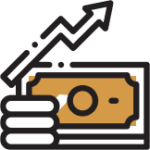 Customized Solutions
I understand that every brand and project is distinct, which is why I provide customized design solutions that align perfectly with your brand's identity, goals, and vision. As a Freelance App UI/UX Designer and Hire Remote App Design Specialists, ensure that your project stands out and resonates with your target audience.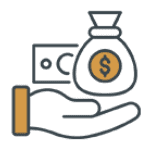 Cost-Effective Excellence
Quality design should be accessible to all, regardless of budget constraints. I offer cost-effective design services without compromising on quality. You can expect exceptional design solutions that provide maximum value for your investment.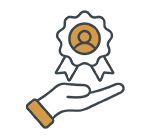 Direct Communication
Efficient communication is a key to successful collaboration. When you work with me, you'll experience direct and transparent communication. I ensure that you have a clear understanding of my design strategies, progress, and results. Your insights and feedback are always welcome as I work together to achieve your design goals.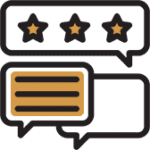 Expertise from Experience
With years of experience in the design industry, I bring a wealth of knowledge and expertise to every project. I stay at the forefront of design trends and best practices, ensuring that my solutions are effective and up-to-date. When you choose me, you're partnering with seasoned professionals who understand the intricacies of design.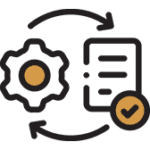 Flexibility to Align with Your Schedule
I understand that your schedule may vary, and your design needs may evolve. That's why I offer a high degree of flexibility, allowing me to adapt my strategies and approaches to meet your changing requirements. Your success remains my priority, and I am ready to adjust my course to ensure I achieve it.
Flexible Hiring Models: Empowering Your App Design Needs
When it comes to hiring a professional UI/UX app designer, flexibility in pricing and engagement models can make all the difference. At Naman Modi Digital, I understand that different clients have unique requirements and budgets. That's why I offer two distinct hiring models to satisfy a wide range of needs.
 In the Fixed Price Model, you get the advantage of knowing the project's cost upfront. 

Benefits:
Budget Clarity:

You'll receive a detailed quote, so there are no surprises regarding expenses. This is perfect for businesses with a predefined budget.

Scope Definition:

Ideal for well-defined projects with clear objectives, ensuring you pay a set fee for a specific scope of work.

Deadline-Oriented:

If your project has strict deadlines, this model ensures that I work within the agreed-upon timeframe to deliver results.

Predictable Costs:

With a fixed price, you have predictable costs, and you can expect high-quality UI/UX app design without worrying about hourly rates.
The Hourly Model offers greater flexibility, making it suitable for various scenarios.
Benefits:
Dynamic Projects:

For ongoing or dynamic projects where the scope may change, the Hourly Model allows you to adapt and make adjustments as needed.

Pay as You Go:

You'll only pay for the actual time spent on your project. This model is perfect for clients who need sporadic support or want to test my services before committing to a larger project.

Real-Time Updates:

With this model, you receive real-time updates on the work being done, and you have the flexibility to allocate hours to different tasks or projects.
These flexible hiring models are designed to provide affordable graphic design services without compromising on quality. Choose the model, which suits best to your requirements and let's start crafting compelling designs together!
Testimonials for Naman Modi Digital: Freelance App UI/UX Designer
Discover what clients are saying about my services as a Freelance App UI/UX Designer. Their feedback highlights the quality and value I bring to each project.
Frequently Asked Questions
Contact Naman Modi Digital - Freelance App UI/UX Designer
Are you ready to elevate your app's user experience and interface to new heights? Don't hesitate to get in touch with me, Naman Modi Digital, your trusted Freelance App UI/UX Designer. Whether you have a project in mind or just want to discuss your app design needs, I'm here to assist you.