When enhancing your brand's online presence through technical SEO, you need a seasoned professional who understands the intricate details of optimising websites for search engines. Look no further than my Freelance Technical SEO Specialist. With years of experience and deep expertise in various technical aspects, I am here to propel your online success.
I've honed my skills over the years by staying at the forefront of industry trends and adapting to the ever-evolving digital ecosystem.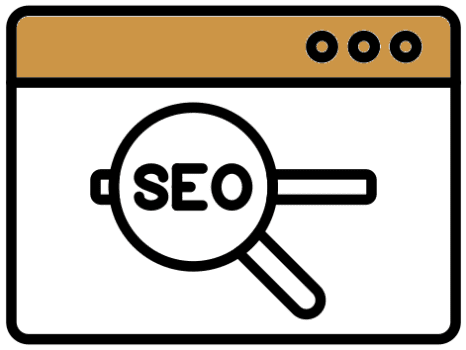 My mission is clear: to optimise your website for search engines, improve site speed, conduct SEO audits, optimise XML sitemaps, and ensure your website is mobile-friendly for a seamless user experience.
I understand that technical SEO goes beyond keywords and content. It involves fine-tuning your website's technical elements to ensure it ranks well and provides an exceptional user experience.
When hiring a Freelance Technical SEO Specialist, It is crucial to consult with a seasoned expert who has a verified history of success. At Naman Modi Digital, I specialise in technical SEO, including Site Speed Optimization, SEO Auditing Services, XML Sitemap Optimization, and Mobile SEO Optimization.
Why Choose Naman Modi Digital for Technical SEO?
Choosing the right partner for Technical SEO is crucial for online brand success. Naman Modi Digital offers a compelling value proposition that differentiates me as a hire freelance site speed optimization expert specialising in enhancing your website's performance. Whether it's improving loading times or optimising your site for better user experiences, you can trust a dedicated hire freelance site speed optimization expert to boost your online presence effectively.
Personalized Technical SEO Solutions:

I don't believe in one-size-fits-all approaches. Every brand is unique, and so are its Technical SEO needs. When you choose Naman Modi Digital, you can access personalised Technical SEO solutions tailored to your brand's requirements. As a Freelance Technical SEO Expert, I take the time to understand your goals, website structure, and industry, ensuring that my strategies align perfectly with your aspirations.

Flexibility at Its Best:

The digital landscape is ever-changing, and your Technical SEO needs may evolve. That's why I offer flexibility to adapt my strategies and approaches to meet your changing requirements. Your success is my priority, and I'm ready to adjust my course to achieve it.

Commitment to Quality:

Quality is non-negotiable. I take immense pride in delivering quality SEO Auditing Services that exceed your expectations. My commitment to excellence is evident in every analysis and strategy I implement. Your brand deserves nothing less than the best, and that's precisely what I deliver.
Choosing Naman Modi Digital for your Technical SEO needs means choosing a partner who puts your brand's success above all else. I'm not just a service provider but your dedicated ally on the path to Technical SEO excellence.
The Process: Seamless Collaboration from Start to Finish
My Technical SEO process is designed to be a seamless journey towards optimising your brand's online presence. I follow a meticulous, step-by-step approach that ensures consistent quality and tangible results. Here's a detailed walkthrough of my comprehensive Technical SEO process.

Initial Assessment and Website Audit
My journey begins with thoroughly assessing your website's current state. I analyse its structure, content, technical elements, and performance. This initial audit helps me understand your website's strengths and areas that need improvement.

Keyword Research and SEO Strategy Development
I perform comprehensive keyword research to pinpoint the most applicable and impactful keywords for your target audience and industry. I develop a customised SEO strategy tailored to your brand's unique goals and aspirations based on this research.

On-Page SEO Optimization
I optimise on-page elements such as meta tags, headers, content, and images. I ensure your website's pages are user-friendly and search engine-friendly, resulting in improved rankings.

Site Speed Optimization
We recognize the importance of a fast-loading website. Slow websites can deter visitors and affect search engine rankings. My expertise in optimising website speed ensures fast loading, seamless user experience, and improved search engine visibility.

SEO Auditing Services
My comprehensive Freelance SEO Auditing Services are mentored to find out areas of improvement and to offer actionable insights. I meticulously analyse your website's structure, content, and technical elements to uncover optimization opportunities, including Freelance SEO Auditing Services, crawling, and indexing issues.
Structured Data Implementation
To enhance your website's search engine visibility, I, as a Remote Schema Markup Specialist, By implementing structured data markup, can improve your content's search engine ranking and get rich snippets by optimising it for search engines. Consider hiring a Remote Schema Markup Specialist to boost your online presence today.

XML Sitemap Optimization
A Freelance XML Sitemap Optimization is crucial for search engines bots to crawl and index your website correctly. I specialise in Freelance XML Sitemap Optimization, ensuring search engines accurately discover and rank your content. Improve your website's performance with professional Freelance XML Sitemap Optimization services.

Mobile SEO Optimization
As the use of mobile devices continues to increase, Freelancer for Mobile SEO Optimization is crucial. I ensure your website is mobile-optimised, ranking well in mobile search and providing a great user experience. You've come to the right place if you're looking for a skilled Freelancer for Mobile SEO Optimization.

Continuous Monitoring and Reporting
My commitment to consistent quality includes regular monitoring of your website's SEO efforts. I provide detailed reports highlighting your progress, improvements in search engine rankings, organic traffic growth, and the acquisition of valuable backlinks.
Benefits of Hiring Naman Modi for Technical SEO
When you choose Naman Modi as your trusted partner for Technical SEO, you unlock a range of benefits tailored to your brand's unique needs and aspirations: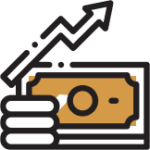 Customised Technical SEO Services
No two brands are alike, and I understand the importance of tailoring my strategies to match your specific goals, industry, and target audience. My personalised Technical SEO solutions showcase my commitment to excellence, ensuring your brand stands out in the digital landscape.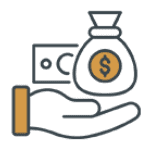 Cost-Effective Services
I offer cost-effective Technical SEO services that provide exceptional value for your investment. You can expect high-quality optimization and practical strategies that won't break the bank. I believe that excellence should be accessible to all brands, and I strive to deliver affordability without compromising quality.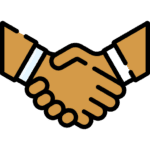 Direct Communication
Efficient communication is a key to establish collaboration successfully. You'll benefit from direct, transparent contact when you work with me. I ensure that you clearly understand our strategies, progress, and results. Your insights and feedback are always welcome as we work together to achieve your Technical SEO goals.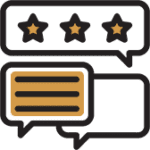 Flexibility to Align with Your Schedule
your schedule may vary, and your needs may change. That's why I offer a high degree of flexibility, allowing me to adapt my strategies and approaches to meet your evolving requirements. Your success remains my priority, and I'm ready to adjust my course to ensure we achieve it.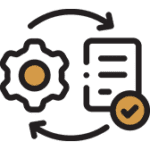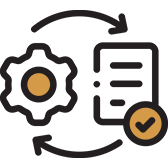 Expertise from Years of Experience
With years of experience in the field of Technical SEO, Each project benefits from my extensive knowledge and expertise. I stay at the forefront of industry trends and best practices, ensuring that my strategies are practical and up-to-date. When you choose me, you're partnering with seasoned professionals who understand the intricacies of Technical SEO.
Regarding Technical SEO services at Naman Modi Digital, I understand that one size doesn't fit all. I offer two flexible hiring models to cater to your specific needs.
The Fixed Price Model is a structured approach where you and I agree on a predetermined fee for a specific Technical SEO project. This model suits clients with a well-defined scope of work who want a clear understanding of the cost upfront.
Benefits:
Budget Transparency:

You'll know the exact cost of the project from the beginning, allowing for better budget planning.

Defined Scope:

It's ideal for projects with a clear, well-defined scope, where the tasks and deliverables are established.

Predictable Costs:

With a fixed price, there are no surprises, and you can manage your expenses effectively.
The Hourly Model offers flexibility, where you pay for the actual hours worked on your Technical SEO project. It's suitable for clients with evolving needs, ongoing work, or tasks that can't be precisely defined.
Benefits:
Flexibility:

This model allows for adjustments as your project evolves, making it ideal for projects with changing requirements.

Adaptability:

If you anticipate your project's scope changing or require ongoing Technical SEO support, the hourly model offers the flexibility to accommodate those shifts.

Detailed Tracking:

You receive detailed logs of the time spent on each task, ensuring transparency regarding your allocated budget.
Naman Modi, Your Trusted Freelance Technical SEO Expert
Discover what my satisfied clients say about their experiences with Naman Modi, your trusted Freelance Technical SEO Expert.
Frequently Asked Questions
Get in Touch with Naman Modi, Your Freelance Technical SEO Expert
Do you have questions, or are you ready to take the next step in optimizing your brand's online presence through Technical SEO? Don't hesitate to get in touch, and let's get started on boosting your online success!