Are you searching for a Freelance WordPress Customization Expert who can transform your WordPress website to align perfectly with your vision? Look no further. At Naman Modi Digital, I bring extensive experience and Expertise in WordPress customization.
With a proven track record, I stand as a Remote WordPress Custom Developer who understands the intricate details of creating a website that looks stunning and functions flawlessly. My mission is to be your trusted partner, providing top-notch WordPress customization services.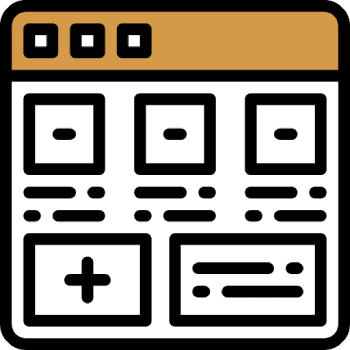 In a digital landscape where your online presence can make or break your business, it's essential to have a Custom WordPress Freelancer who can bring your unique ideas to life and help you stand out from the crowd.
Explore my world of WordPress customization, and let's embark on a journey to elevate your online presence together.
Why Choose Naman Modi Digital for WordPress Customization?
I'm a Professional Freelance Web & Graphic Designer; I'm your partner in success. Here's why choosing me for your WordPress customization needs and to hire a Custom WordPress Freelancer is a decision you won't regret.
Personalized Attention: Every project is unique, and it deserves tailor-made solutions. When you work with me, you'll experience the customized attention that only a dedicated Freelance WordPress Customization Expert can provide. I listen to your ideas, understand your goals and craft solutions perfectly aligned with your vision.
Flexibility:

I understand your requirements may evolve, and I'm here to adapt. As a Remote WordPress Custom Developer, I offer the flexibility you need to accommodate changes, refine your project, and ensure it meets your evolving needs. Your satisfaction is my priority, and I'm always ready to adjust to make that happen.

Quality: My commitment to quality is unwavering. As a Top Freelance Design Expert, I deliver WordPress customizations that meet and exceed industry standards. I pay attention to every detail, use the latest tools and technologies, and employ best practices to ensure that your website stands out in terms of performance, aesthetics, and functionality.
When you choose Naman Modi Digital, you select a partner dedicated to your success. I'm not just here to meet your expectations but to exceed them, one WordPress customization at a time.
Our WordPress Customization Process: A Seamless Journey to Excellence
I take pride in my systematic approach to WordPress customization. I've designed a process that ensures your project receives the attention it deserves while maintaining consistent quality.

Initial Consultation
My journey together begins with a conversation. During the initial consultation, I'll discuss your project's goals, requirements, and any specific ideas you have in mind. This step allows me to understand your vision and set the foundation for a successful WordPress customization.

Planning and Strategy
I develop a comprehensive plan and strategy for your WordPress customization project after understanding your needs. This includes outlining the scope of work, defining milestones, and establishing a timeline. My goal is to create a roadmap that guides me to success.

Design and Development
I create and customize your WordPress website, ensuring it aligns perfectly with your goals and vision. My systematic approach ensures that every aspect of your website is meticulously crafted.

Quality Assurance
Quality is non-negotiable for me. I conduct rigorous testing to ensure your WordPress customization meets my high standards. This phase includes checking for functionality, compatibility, and performance. My Consistent Quality Assurance process is your guarantee of a flawless website.

Client Review and Feedback
I value your input. After quality assurance, I present the customized WordPress website for review. I welcome your feedback and work closely with you to address any adjustments or refinements you'd like to make.

Final Delivery
Once your WordPress customization meets your satisfaction, I finalize the project and prepare for launch. I ensure a seamless transition to the live environment, making your website accessible to your audience.

Ongoing Support
My commitment continues after project delivery. I offer ongoing support to address any questions, concerns, or future enhancements you may need. My goal is to build a lasting partnership that helps your website thrive.
Benefits of Hiring Naman Modi for Your WordPress Customization Needs?
When you partner with Naman Modi Digital for your WordPress customization project, you unlock benefits tailored to your brand's unique needs.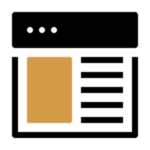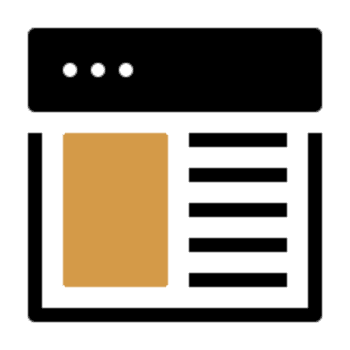 Customised Solutions
I understand that every brand is unique. I take the time to thoroughly understand your brand's personality, goals, and vision. This allows me to provide Customised WordPress Solutions that resonate with your audience and align perfectly with your brand identity.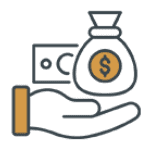 Cost-Effective Excellence
Quality doesn't have to come at an exorbitant price. I offer Cost-Effective Services that prioritise your budget without compromising the excellence of my work. You get the best of both worlds—a high-quality WordPress customization that doesn't break the bank.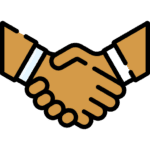 Direct Communication
Clear communication is the cornerstone of a successful project. When you work with me, you enjoy direct communication channels with me. I believe in fostering a collaborative environment where your input is valued and incorporated seamlessly into the project.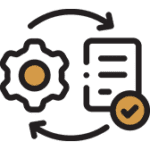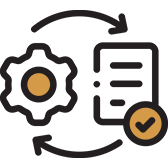 Seasoned Expertise
With years of experience in WordPress customization, Naman Modi Digital brings a wealth of Expertise to the table. I have tackled diverse projects and challenges, making me well-equipped to handle your brand's customisation requirements.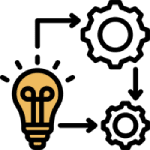 Flexibility and Alignment
your schedule and priorities may vary. That's why I offer Flexibility in my approach. Whether you need a rapid turnaround or prefer a phased approach, I can align with your Client Schedules to ensure a seamless experience.
Flexible Hiring Models for Your WordPress Customization Needs
I understand that every client's needs are unique. That's why I offer two flexible hiring models— the Fixed Price and Hourly Model. Each model has distinct benefits to cater to different requirements.
 With the Fixed Price Model, you'll clearly understand the project's cost from the outset. This is ideal if you have a set budget and want to avoid unexpected expenses.
Benefits:
Timeline Commitment: We provide a specific project timeline and completion date, ensuring that your WordPress customization is delivered on schedule.
Scope Control: Changes to the project scope may result in additional costs. This model works most effectively for projects with clear and well-defined parameters and doesn't require significant scope changes.
 The Hourly Model offers greater Flexibility. You can engage my Freelance WordPress Customization Expert hourly, allowing you to adjust the project's scope or direction as needed.
Benefits:
Detailed Work:

If your project requires ongoing adjustments, fine-tuning, or iterative changes, the Hourly Model provides the Flexibility to accommodate these needs.

Pay-as-You-Go:

You only pay for the hours worked, making this model cost-effective for projects where the scope may evolve.
What Clients Say About Naman Modi Digital
Client feedback speaks volumes about my commitment to excellence in WordPress customization. Here are some testimonials from satisfied clients:
Frequently Asked Questions
Contact Naman Modi Digital for Your WordPress Customization Project
Ready to take the next step in your WordPress customization project? Feel free to contact me for inquiries or to discuss your specific needs. I'm here to help you achieve your goals and enhance your online presence.