When it comes to Instagram marketing, you need more than just a service provider – you need a seasoned expert who understands the nuances of this dynamic platform. Look no further than Naman Modi Digital, your trusted source for Instagram marketing expertise. With years of experience in the field and a deep understanding of Instagram's strategies, I am here to elevate your brand's presence.
As a Freelance Instagram Ad Campaign Expert, I bring a comprehensive skill set that covers various aspects of Instagram marketing.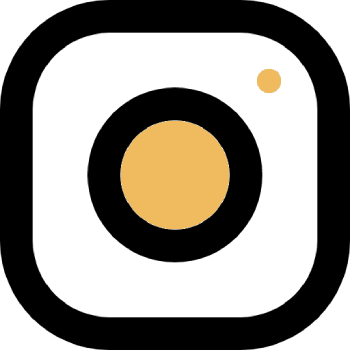 From crafting captivating ad campaigns to formulating growth strategies and conducting in-depth analytics, I have honed my skills to deliver results that make a difference over the years. Whether you're seeking a Remote Instagram Marketing Strategist or a Freelance Instagram Analytics Consultant, I tailor my services to match your specific goals and industry, ensuring my strategies align perfectly with your aspirations.
Your brand's success on Instagram is my top priority. I offer Instagram marketing solutions that exceed standard practices, delivering exceptional results. Whether it's optimising your ad campaigns, devising a growth strategy, or diving deep into analytics, I'm here to ensure your Instagram marketing efforts succeed.
Why Choose Naman Modi Digital for Instagram Marketing?
In the dynamic realm of Instagram marketing, selecting the ideal strategist is paramount for campaign success. As a seasoned Remote Instagram Marketing Strategist, Naman Modi Digital offers a distinctive value proposition that distinguishes me from the rest, guaranteeing your brand's triumph.
Personalised Instagram Marketing Solutions:

One-size-fits-all approaches don't work in Instagram marketing. Every brand is unique, and I understand the importance of tailoring my strategies to match your specific goals, industry, and target audience. When you choose Naman Modi Digital, you can access personalised Instagram marketing strategies meticulously crafted to meet your brand's unique requirements. I take the time to understand your objectives, ensuring that my plans align perfectly with your aspirations.

Flexibility at Its Best:

Your Instagram marketing needs may change in the rapidly evolving digital landscape. That's why I offer a high degree of flexibility, allowing me to adapt my strategies and approaches to meet your changing requirements. Your success is my priority, and I'm ready to adjust my course to ensure we achieve it.

Commitment to Quality:

Quality is non-negotiable for me. I take immense pride in delivering Instagram marketing services of the highest quality that exceed your expectations. My commitment to Excellence is evident in every campaign I manage, every piece of content I create, and every result I achieve. Your brand deserves nothing less than the best, and that's precisely what I deliver.
When you choose Naman Modi Digital as your Freelance Instagram Analytics Consultant, you select a partner who prioritises your brand's success. I'm not merely a service provider but your committed ally on the journey to Instagram marketing excellence. My goal is to ensure that your campaigns soar to new heights.
The Process: Seamless Collaboration from Start to Finish
As a dedicated freelancer for Instagram growth strategy, I meticulously follow a well-structured, step-by-step approach. This ensures a seamless journey towards enhancing your brand's Instagram presence. This systematic process guarantees consistent quality and delivers tangible results for your business.

Initial Consultation and Goal Setting
I will begin by conducting a comprehensive consultation to learn about your business, objectives, target audience, and Instagram marketing goals. Together, we will establish specific Instagram marketing objectives and key performance indicators (KPIs) that align with your business aspirations. I will closely collaborate with you to achieve our goals.

Keyword Research and Analysis
I perform thorough keyword research to discover relevant and high-converting keywords for your Instagram campaign. This study forms the basis of my marketing plan to guarantee that your content reaches the right audience.

Content Creation and Posting
I craft engaging and visually appealing content tailored to your brand and audience. From eye-catching images to compelling captions, I ensure your Instagram posts are optimised for maximum impact.

Hashtag Strategy
Using hashtags is essential for successful Instagram marketing. I develop a strategic hashtag strategy to increase your content's discoverability and expand your reach to a wider audience.

Engagement and Interaction
I actively engage with your audience by responding to comments, messages, and interactions on your posts. This fosters a sense of community and strengthens your brand's presence on Instagram.

Performance Analytics and Reporting
I monitor the performance of your Instagram marketing campaigns in real-time. I track important metrics like engagement rates, follower growth, and content reach. Detailed reports are provided with actionable insights for further improvement.

Adjustment and Optimization
I continuously optimise your Instagram marketing strategy based on performance data. This involves adjusting content, hashtags, posting schedules, and engagement strategies to achieve the best results.

Growth Strategy
If you want to increase your Instagram following, I implement growth strategies such as follower acquisition campaigns and collaborations with relevant influencers.

Regular Reporting
I provide regular reports that detail the progress of your Instagram marketing campaigns. This transparent reporting lets you stay informed about your investment's impact.

Review and Strategy Refinement
I review the results of our Instagram marketing efforts and collaborate with you to refine our strategy for ongoing success.
Benefits of Hiring Naman Modi for Instagram Marketing
When you choose Naman Modi Digital for your Instagram marketing needs, you gain access to a range of benefits that set me apart as a top-tier Remote Instagram Content Creation Specialist and Freelance Instagram Ad Campaign Expert.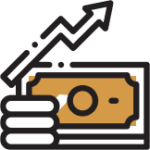 Customised Solutions
I understand that every brand is unique, and I tailor my Instagram marketing solutions to match your specific goals, industry, and target audience. My customised approach ensures your brand's personality shines through in every Instagram post.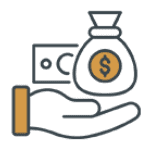 Cost-Effective Excellence
I deliver exceptional Instagram marketing services that are cost-effective and maintain the highest quality standards. You can trust that your marketing budget will be well-utilised to maximise your return on investment (ROI).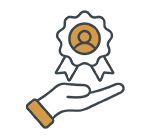 Direct Communication
Clear and open communication is essential for successful collaboration. When you work with me, you benefit from direct communication channels, ensuring your requirements are understood and incorporated effectively into our Instagram marketing strategy.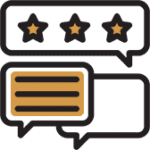 Expertise from Years of Experience
With years of experience in Instagram marketing, I bring a wealth of expertise. I've honed my skills by staying at the forefront of industry trends and adapting to the ever-evolving Instagram landscape. Your brand deserves an Instagram specialist with a proven track record.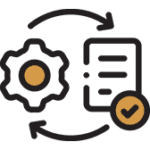 Flexibility for Your Convenience
your schedules and needs may change in the rapidly evolving digital landscape. That's why I offer flexibility in our collaboration, allowing me to adapt my strategies and approaches to meet your changing requirements. Your success is my priority, and I'm ready to adjust my course to ensure I achieve it.
I understand that businesses have diverse needs when it comes to Instagram marketing. That's why I offer two flexible hiring models, the Fixed Price Model and the Hourly Model, each designed to cater to your specific requirements and preferences.
 In this model, I agree upon a fixed budget for your Instagram marketing project upfront. 
Benefits:
Budget Transparency:

With a fixed price, you'll clearly understand your project's costs from the beginning, ensuring no surprises along the way.

Well-Defined Scope:

The scope of work is thoroughly defined in advance, outlining project objectives, deliverables, and timelines. This clarity helps both parties stay on the same page throughout the project.

Ideal for Specific Projects:

The Fixed Price Model is excellent for one-time or short-term Instagram marketing projects with well-defined goals. It's beneficial when you want to stick to a predetermined budget without any variations.
The Hourly Model offers a different level of flexibility and is particularly suitable for ongoing, dynamic Instagram marketing projects:
Real-Time Adjustments:

Instagram campaigns often require constant monitoring and adjustments. With the hourly model, you can make real-time changes to your drive without worrying about scope limitations.

Long-Term Collaboration:

If you anticipate an ongoing relationship with your Instagram marketing specialist, the hourly model allows for extended collaboration without renegotiating fixed prices.

Cost Transparency:

You can easily track how much time is spent on your project, ensuring transparency in billing. This model is great for clients who want to maintain tight budget control.
These flexible hiring models are designed to provide affordable graphic design services without compromising on quality. Select the model that best suits to your necessities and let's start crafting compelling designs together!
Testimonials for Freelance Instagram Ad Campaign Expert Naman Modi
My clients have experienced exceptional expertise in Instagram ad campaigns by hiring Freelance Instagram Ad Campaign Expert Naman Modi. Here are some testimonials and reviews that showcase their satisfaction with my services.
Frequently Asked Questions
Contact Me to Boost Your Instagram Marketing Success
Don't hesitate to contact an experienced Freelance Instagram Ad Campaign Expert. I'm here to assist you if you have any questions, need further information, or are ready to boost your Instagram marketing efforts. Your success is my priority, and I'm dedicated to delivering exceptional results tailored to your brand's unique goals. Contact me today to take the first step toward Instagram marketing excellence.