In the dynamic realm of eCommerce, where the digital storefront is your gateway to success, expertise is the compass that guides you, and experience is the anchor that ensures your journey is smooth and prosperous. At Naman Modi Digital, I am more than just a designer; I am your trusted Freelance ecommerce Design Specialist. After years of hands-on experience, Our track record is proven and we possess a vast amount of knowledge. I stand ready to elevate your online retail venture to new heights.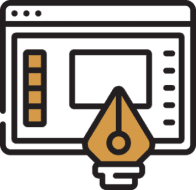 In a world where online shopping experiences are increasingly vital to success,you need a partner who understands the intricate art of Freelance eCommerce Design Specialist. I am that partner. Our journey through the ever-evolving eCommerce landscape has been marked by the relentless pursuit of expertise and a commitment to excellence that knows no bounds.
My expertise isn't just limited to crafting visually stunning online stores; it extends to understanding the psychology of online shoppers, optimising user interfaces for seamless navigation, and strategically positioning your products to maximise conversions. As a specialist in eCommerce design, I comprehend that your virtual store isn't just a website; it's the digital face of your brand, the hub of customer engagement, and the catalyst for your growth.
If you're seeking a Freelance eCommerce Design Specialist who can elevate your online store and drive growth through exceptional design and user experience, you've found your ideal partner. Let's work together to create an eCommerce presence that sets you apart in the competitive online marketplace.
Why Choose Naman Modi Digital For eCommerce Web Design?
When it comes to entrusting the design of your eCommerce venture, you deserve a partner who exceeds expectations. At Naman Modi Digital, I don't just design websites; I craft digital experiences tailored to your unique needs and ambitions. Here's why I stand out as the top choice for hire remote eCommerce web designer and why clients worldwide trust me.
Personalised Attention:

One size doesn't fit all in eCommerce. That's why I provide you personalised attention, It is important to invest time in comprehending your brand, target audience, and objectives.. I don't just design; I collaborate closely to bring your vision to life. Your eCommerce project is not just another job to me; it's a partnership, and your success is my success.

Unmatched Flexibility:

I understand that flexibility is key in the ever-evolving world of eCommerce. Whether you need a complete website overhaul, UI/UX enhancements, or assistance with an online marketplace, I've got you covered. My services are adaptable to your specific requirements, and I can handle projects of all sizes. You have the flexibility to select the level of interaction that best fits your requirements., ensuring a solution that fits like a glove.

Commitment to Quality:

In the digital landscape, quality isn't optional – it's essential. I take pride in my commitment to delivering top-tier quality in every project I undertake. Armed with the latest industry insights and best practices, I ensure that your eCommerce platform looks stunning and functions flawlessly. I leave no stone unturned in our pursuit of excellence because your brand deserves nothing less.
The presence you have online can either make or break your business in today's world, choosing the right hire freelancer for eCommerce UI/UX is critical. With Naman Modi Digital, you're not just getting a design agency; you're gaining a dedicated partner invested in your growth and success.
The Process: Seamless Collaboration from Start to Finish
ECommerce success begins with a well-defined and meticulously executed design process. My commitment to excellence and client satisfaction is evident in every step of my journey, from the initial consultation to the final delivery.

Initial Consultation
My process begins with an in-depth consultation to understand your brand, goals, and vision. I take the time to listen and learn, ensuring I grasp your eCommerce venture's essence. This initial interaction sets the stage for a partnership built on clarity and alignment.

Strategic Planning
I collaborate to craft a strategic plan once I've absorbed your vision. I meticulously outline the design objectives, functionality requirements, and user experience enhancements that will bring your eCommerce dream to life. This blueprint serves as my roadmap for the entire project.

Design and Development
I transform your vision into a stunning digital experience using my technical expertise and creativity.. My iterative approach ensures that you're involved at every stage, with regular updates and opportunities for feedback.

Quality Assurance
Quality is the cornerstone of my process. I subject every element of your eCommerce platform to rigorous testing and quality assurance. My systematic approach involves thorough checks to ensure seamless functionality, optimal performance, and pixel-perfect design. I don't just meet industry standards; I exceed them.

Client Collaboration
Throughout the process, I maintain open lines of communication. I encourage your active involvement and welcome your insights and ideas. Collaboration is at the heart of what I do, ensuring that the result aligns perfectly with your expectations.

Final Delivery
As I reach the final stages of the project, I prepare for the grand unveiling of your eCommerce masterpiece. I deliver a fully functional, beautifully designed online store that reflects your brand identity and delights your customers. Your eCommerce success story is now ready to unfold.

Ongoing Support
My commitment to your success continues after the project's completion. I provide ongoing support, ensuring that your eCommerce platform continues to evolve, adapt, and thrive in the ever-changing digital landscape.
Benefits of Hiring Naman Modi for eCommerce Web Design
When you choose Naman Modi for your eCommerce web design needs, you're not just selecting a service provider but embracing many advantages that set us apart in the industry.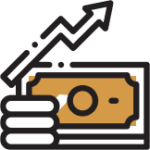 Customised Solutions Tailored to Your Brand
At Naman Modi, I understand that no two brands are identical. My approach to eCommerce web design is rooted in delivering customised solutions that align seamlessly with your brand's unique identity and objectives. My ability to customise every aspect of your online presence ensures that your eCommerce platform is unique to your brand, whether you're a budding startup or an established enterprise.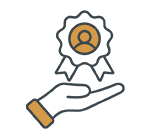 Cost-Effective Excellence
Quality should never be sacrificed for affordability. When you choose Naman Modi, you get the best of both worlds. My services are cost-effective without compromising the quality and creativity you deserve. I maximise the value of your investment, ensuring that your eCommerce platform meets and exceeds your expectations.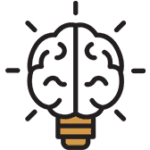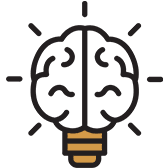 Direct Communication for Clarity and Collaboration
Effective communication is at the heart of every successful project. When you partner with me, you can expect clear, natural, and transparent communication throughout the design process. I value your input, questions, and feedback, fostering a collaborative environment where your vision is our guiding light. My commitment to open communication ensures that your expectations are met and consistently exceeded.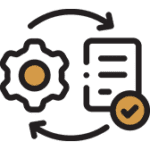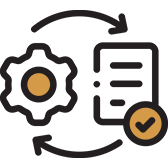 Expertise Forged in Years of Experience
My journey as a Remote Designer for Online Marketplace in the eCommerce design landscape is marked by a legacy of excellence. With years of experience, I bring a wealth of knowledge and insights to every project. As a recognized Freelance Product Page Design Expert, my expertise extends beyond aesthetics. I understand the intricacies of eCommerce functionality, user behaviour, and industry trends, ensuring that your platform stands out in a crowded digital marketplace.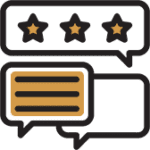 Flexibility That Aligns with Your Schedule
Flexibility is the cornerstone of my client-centric approach. Your time is valuable; your project should work around your schedule, not vice versa. Whether you need a project completed on a tight timeline or prefer a phased approach, my flexibility allows me to adapt to your needs seamlessly.
I understand that every eCommerce project is unique, and my clients have diverse needs and preferences. That's why I offer flexible hiring models to accommodate various requirements.
The Fixed Price Model is a structured approach to project pricing, where the project's total cost is agreed upon and set before the work begins. In this model, the client and Naman Modi Digital collaborate to define the project's scope, outlining all the specific deliverables, requirements, and objectives.
Benefits:
Budget Control:

The Fixed Price Model offers the advantage of predictability. You'll know the exact cost of your project upfront, allowing for precise budget planning and allocation.

Scope Clarity:

With a well-defined scope, this model is ideal for projects with clear, unchanging objectives. It ensures that you receive a comprehensive solution with no surprise costs.

Risk Mitigation:

I am responsible for delivering the project within the agreed budget and timeline. Any unforeseen challenges are my responsibility, not yours.
The Hourly Model is a more flexible approach to project pricing, The payment arrangement is such that the service provider is compensated for the exact number of hours worked for the client. Instead of a fixed project cost, clients are billed based on the time spent on tasks, including design, Development, testing, and any revisions or changes requested during the project.
Benefits:
Flexibility:

The Hourly Model is perfect for projects with evolving or uncertain requirements. It allows you to adapt and make changes as needed throughout the project.

Ongoing Support:

For clients who require continuous updates, maintenance, or iterative improvements, the Hourly Model provides the flexibility to engage me as needed.

Cost-Efficiency:

You pay for the hours worked, making it a cost-efficient option for clients with variable workloads or evolving project needs.
Naman Modi Digital's eCommerce Web Design Excellence
Discover what my valued clients say about their experiences partnering with Naman Modi Digital. I take pride in my commitment to excellence and client satisfaction; these testimonials testify to my dedication to delivering exceptional eCommerce web design services
Frequently Asked Questions
Contact Naman Modi for eCommerce Web Design Services
Ready to take the next step in enhancing your eCommerce web design? I am here to help and make it easy for you to reach out. Please feel free to get in touch with me.