Off-page SEO is a critical component in the digital landscape that can significantly influence how your brand is perceived and found online. As a seasoned Off-Page SEO Freelance Consultant, I specialize in building high-quality backlinks, optimizing content for search engines, and strategically positioning your brand to resonate with your target audience. Not only do these tasks require knowledge, but they also need a profound comprehension of search engine operations and navigating the complexities of the online realm. With years of hands-on experience and a relentless commitment to staying ahead of industry trends, I've honed my skills to perfection.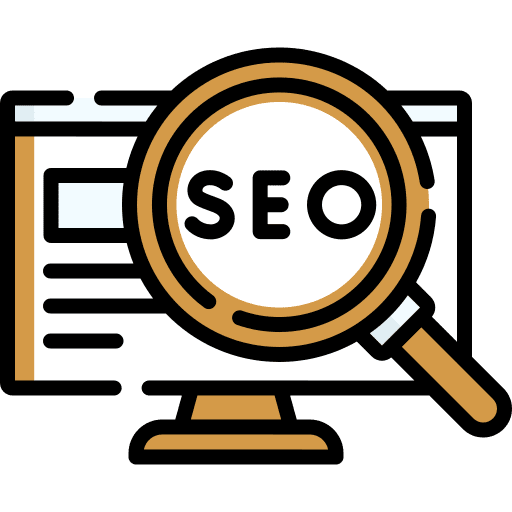 I've honed our skills by staying at the forefront of industry trends and adapting to the ever-evolving digital ecosystem. My mission is clear: to enhance your online visibility, attract organic traffic, and establish your brand as an authority in your industry. Your digital journey starts here when you hire a Off-Page SEO Freelance Consultant who understands the nuances of Off-Page SEO and is ready to substantially impact your brand's online presence.
Why Choose Naman Modi Digital for Off-Page SEO?
Selecting the right partner for your Off-Page SEO needs, such as hiring an Off-Page SEO freelance consultant, can be the turning point in your brand's online success story. Naman Modi Digital offers a compelling value proposition that differentiates me. When you hire an Off-Page SEO freelance consultant, you're investing in expertise that can significantly impact your online presence and search engine rankings. Take the opportunity to take your brand to the next level by working with a skilled Off-Page SEO freelance consultant like me, Naman Modi.
Personalized Off-Page SEO Solutions: I believe in more than one-size-fits-all approaches. Each brand is unique, and so are its Off-Page SEO needs. When you choose Naman Modi Digital, you can access personalized Off-Page SEO solutions tailored to your brand's requirements. I take the time to understand your goals, audience, and industry, ensuring that my strategies perfectly align with your aspirations.
Flexibility at Its Best: Flexibility is at the core of my service model. I understand that the digital landscape is ever-changing, and your needs may evolve. That's why I offer flexibility to adapt my strategies and approaches to meet your changing requirements. Your success is my priority, and I'm ready to adjust my course to achieve it.
Commitment to Quality:

Quality is non-negotiable. I take immense pride in delivering quality Off-Page SEO services that exceed your expectations. My commitment to excellence is evident in every link I build, every piece of content I optimize, and every strategy I implement. Your brand deserves nothing less than the best, and that's precisely what I deliver.
You are choosing Naman Modi Digital as your Remote Off-Page SEO Specialist and selecting a partner who puts your brand's success above all else. I am not just a service provider but your dedicated ally on the path to online excellence.
The Process: Seamless Collaboration from Start to Finish
As a dedicated Freelance Off-Page SEO Specialist, I understand that the Off-Page SEO process is not just a service; it's a journey towards enhancing your brand's online presence. I follow a meticulous, step-by-step approach that ensures consistent quality and tangible results.

Initial Assessment and Strategy Development
My journey begins with a comprehensive assessment of your brand's online presence. I analyze your existing backlinks, content, and overall Off-Page SEO strategy. Based on this evaluation, I develop a customized Off-Page SEO strategy tailored to your brand's unique needs and goals.

Keyword Research and Content Optimization
I conduct in-depth keyword research to identify your brand's most relevant and high-impact keywords. I generate SEO-friendly content for your target audience.

High-Quality Backlink Building
Backlinks are the backbone of Off-Page SEO. I employ a systematic approach to build high-quality, authoritative backlinks from reputable websites. These backlinks improve your search engine rankings and enhance your brand's credibility.

Social Bookmarking Services
I understand the importance of social signals in modern SEO. My process includes strategic social bookmarking services to promote your content across popular social media platforms and bookmarking sites, increasing your content's reach and engagement.

Content Syndication and Guest Posting
I syndicate your optimized content across relevant online platforms and engage in strategic guest posting to reach a broader audience. This approach boosts your brand's visibility and establishes it as an authority in your industry.

Brand Mention Acquisition
I actively monitor and acquire brand mentions across the digital landscape. Positive mentions and citations of your brand contribute to its online reputation and search engine rankings.

Competitive Link Analysis
To stay ahead of the competition, I conduct a thorough competitive link analysis. This process helps me identify and replicate successful strategies used by your industry peers while uncovering opportunities for improvement.
Monitoring and Reporting
My commitment to consistent quality includes regular monitoring of your Off-Page SEO efforts. I provide detailed reports on your progress, including progress in search engine rankings, organic traffic, and valuable backlinks acquired.
Benefits of Hiring Naman Modi
When you choose Naman Modi as your trusted Remote Off-Page SEO Specialist, you unlock a treasure trove of benefits tailored to your brand's unique needs and aspirations.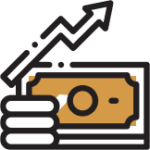 Customized Off-Page SEO Solutions
I understand that no two brands are alike, so I offer customized Off-Page SEO services designed specifically for your brand. My strategies are carefully crafted to align with your brand's unique goals, industry, and target audience. I don't believe in one-size-fits-all solutions; your brand deserves tailored attention.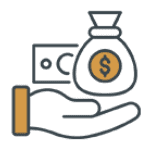 Cost-Effectiveness Without Compromise
Budget is a significant aspect in any business affair. I offer cost-effective Off-Page SEO services that are affordable without compromising on quality. I believe that excellence should be accessible, and I strive to provide the best value for your investment.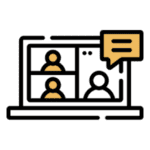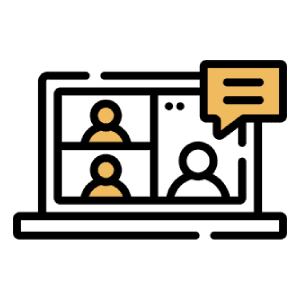 Direct Communication
Efficient communication is the column of successful collaboration. You'll benefit from direct, transparent contact when you work with me. I ensure that you clearly understand our strategies, progress, and results. Your insights and feedback are always welcome as we work together to achieve your goals.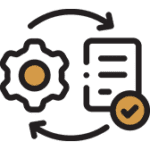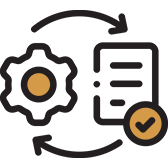 Expertise From Years of Experience
My journey is defined by my experience in Off-Page SEO. I bring knowledge and expertise to every project, staying at the forefront of industry trends and best practices. With me, you're partnering with seasoned professionals who understand the intricacies of Off-Page SEO.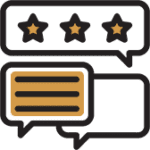 Flexibility to Align With Your Schedule
Your schedule may vary, and your needs may change. That's why I offer a high degree of flexibility to align with your timelines and requirements. Your success remains my priority, and I'm ready to adapt to ensure it.
I understand that every brand has unique requirements and preferences regarding Remote Off-Page SEO Specialist services. To accommodate this diversity, I offer two flexible hiring models: the "Fixed Price Model" and the "Hourly Model." Let's delve into each of these models and the benefits they bring to the table.
The Fixed Price Model provides a structured and predictable approach to Off-Page SEO collaboration. Here's why it might be the right choice for your brand.
Benefits:
Budget Clarity:

The Fixed Price Model provides a clear and predetermined cost for your Off-Page SEO project. This transparency ensures you know the exact financial commitment upfront, making budgeting and financial planning straightforward.

Scope Definition:

This model is ideal for a well-defined project scope with specific deliverables and timelines. It ensures that you receive the agreed-upon services at the agreed-upon price.

Risk Mitigation:

With a fixed price, you have a financial agreement that reduces the risk of unexpected costs or scope changes. This predictability is valuable for brands with stringent budget constraints.
It offers flexibility and adaptability, making it suitable for brands with evolving project requirements.
Benefits:
Flexibility:

The Hourly Model offers the flexibility to adapt to evolving project requirements. You can allocate hours based on your current needs and adjust them as your project progresses.

Pay-as-You-Go:

This model allows you to pay only for the hours worked. It's advantageous when the scope of work is less defined or when you want to engage in ongoing, flexible, Off-Page SEO services.

Agile Adjustments:

In dynamic environments where project requirements may change frequently, the Hourly Model allows for agile adjustments without the constraints of a fixed scope.
Client Testimonials: Off-Page SEO Success Stories
Discover what my satisfied clients say about their experiences with Naman Modi Digital. Their testimonials and reviews testify to the quality of my Off-Page SEO services.
Frequently Asked Questions
Ready to Elevate Your Online Presence with Expert Off-Page SEO?
Do you have questions, or are you ready to take the next step in enhancing your brand's online presence through expert Off-Page SEO? Contacting me is easy, and I'm here to assist you every step of the way.