When it comes to transforming your online presence through web redesign, you need a seasoned professional who can bring your vision to life. Look no further than Freelance Web Redesign Expert. With years of experience and a deep understanding of the intricacies of web redesign, I'm here to turn your website into a masterpiece.
My expertise covers a wide spectrum of web redesign services, making me your go-to Freelance Web Redesign Specialist. Whether it's a complete website overhaul, a revamp of your site's design, or a transformation to enhance its functionality, I have the skills to bring your ideas to fruition.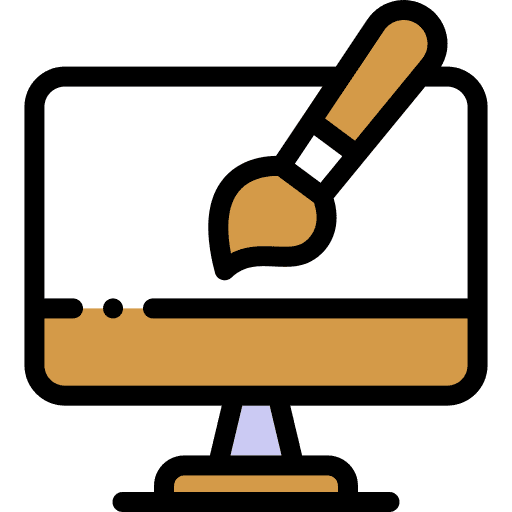 As a Remote Website Overhaul Expert, I realize the significance of staying up-to-date with the latest trends and technologies in the digital landscape. My mission is clear: to revitalize your online presence, creating a website that looks stunning and functions seamlessly.
In the world of web redesign, you can trust me as a freelancer for Web Redesign. I specialize in Remote Web Redesign Services, offering tailored solutions to meet your unique needs. My commitment to excellence is unwavering, and I am dedicated to deliver results that exceed your expectations.
With a rich background in web redesign and a commitment to excellence, my expertise is at your service. It's time to take your online presence to the next level – hire the Freelance Web Redesign Expert who can make it happen.
Why Choose Naman Modi Digital for Web Redesign?
In the realm of web redesign, selecting the right partner can be the linchpin to your online success. Naman Modi Digital offers a compelling value proposition that sets me apart.
Personalized Web Redesign Solutions:

I don't believe in one-size-fits-all approaches. Every website is unique, and so are its redesign needs. When you choose Naman Modi Digital, you gain access to personalized web redesign solutions tailored to your brand's specific requirements. I take the time to understand your goals, your audience, and your vision, ensuring that our strategies align perfectly with your aspirations.

Flexibility at Its Best:

The digital landscape is ever-evolving, and your web redesign needs may change over time. That's why I offer a level of flexibility that allows me to adapt my strategies and approaches to meet your evolving requirements. Your success is my priority, and I am ready to adjust my course to achieve it.

Commitment to Quality:

Quality is non-negotiable. I take immense pride in delivering web redesign services that go beyond your expectations. My commitment to excellence is evident in every design element I craft, enhance user experience, and optimise interaction. Your brand deserves nothing less than the best, and that's precisely what I deliver.
Choosing Naman Modi Digital for your web redesign needs means choosing a partner who puts your brand's success above all else. I am not just a service provider but your dedicated ally on the path to web redesign excellence.
My Web Redesign Process: Seamless Collaboration from Start to Finish
I've honed my web redesign process to perfection, ensuring that every project is a seamless journey towards enhancing your online presence. Here's a step-by-step walkthrough of my comprehensive web redesign process.

Initial Consultation
I begin by listening to you. During my initial consultation, I delve deep into understanding your brand, your goals, and your current web presence. This crucial step sets the foundation for my entire redesign process.

Comprehensive Website Audit
I conduct a thorough audit of your existing website. This analysis helps me identify strengths to retain and areas that need improvement. My goal is to leverage what's working and transform what's not.

Strategy Development
I craft a customized web redesign strategy tailored to your brand's unique needs based on my findings. This strategy outlines design concepts, user experience enhancements, and optimization techniques to breathe new life into your online presence.

Design and Development
I revamp your website's look and feel, ensuring it aligns with your brand identity and modern design trends. Simultaneously, I optimize the user interface (UI) and user experience (UX) to enhance engagement.

Content Migration
If required, I assist in migrating content from your old website to the new one. I ensure that all your valuable content remains intact during the transition.

Quality Assurance
Every element of your redesigned website undergoes rigorous testing to ensure functionality and compatibility across various devices and browsers. My commitment to quality assurance guarantees a flawless user experience.

Performance Optimization
I optimize your website's performance, including page load times and overall speed, to provide visitors with a seamless browsing experience. A fast-loading website is critical for user engagement and search engine rankings.

SEO Integration
I integrate essential search engine optimization (SEO) elements into your redesigned website to maximize your online visibility. This includes optimizing meta tags, headers, and other on-page SEO factors.

Training and Handover
Before your new website goes live, I provide training on managing and updating the content, ensuring full control over your online presence.

Launch and Post-Launch Support
I coordinate the seamless launch of your redesigned website. My support doesn't end there – I offer post-launch assistance to address any queries or issues that may arise.

Monitoring and Analysis
After launch, I continuously monitor your website's performance, providing regular reports on traffic, user behavior, and other crucial metrics. This data helps me refine strategies for ongoing success.
Benefits of Hiring Naman Modi for Web Redesign
When you choose Naman Modi Digital for your web redesign needs, you're not just hiring a service provider but gaining a strategic partner dedicated to elevating your online presence.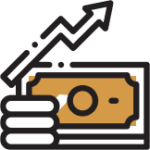 Customized Web Redesign Services
I understand that no two brands are the same. That's why I offer fully customized web redesign solutions. Your website will reflect your unique brand identity, values, and goals, ensuring a distinct online presence that sets you apart from the competition.
Affordable Web Redesign Expertise
Quality shouldn't come at an exorbitant price. Our commitment to affordability means you receive top-notch web redesign services without breaking the bank. I believe that enhancing your online presence should be accessible to businesses of all sizes.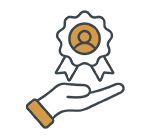 Direct Communication
I prioritize clear and direct communication. You'll have a direct line of communication throughout the web redesign process with me. Your feedback and insights are invaluable, and I ensure they are incorporated seamlessly into the project.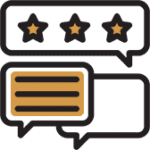 Expertise from Years of Experience
With years of experience in web redesign, I have honed skills and strategies to deliver exceptional results. I stay at the forefront of industry trends, ensuring that your redesigned website is visually appealing and optimized for performance and search engines.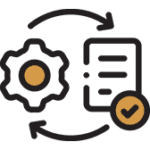 Flexibility to Align with Client Schedules
I understand that your business may have its schedule and priorities. That's why I offer flexibility in my project timelines and milestones. I work with you to align my efforts with your schedule, ensuring a smooth and hassle-free experience.
Flexible Hiring Models for Your Web Redesign Needs
I understand that every client is unique, and their web redesign needs may vary. That's why I offer flexible hiring models to cater to different requirements and preferences.
The fixed price model is a pricing structure where the client and the service provider agree on a fixed price for a particular project or service before work begins. This fixed price typically remains unchanged throughout the project's duration, regardless of the actual time or effort expended.
Benefits:
Budget Clarity:

With a fixed price model, you'll clearly understand the project's cost from the outset. This helps with budget planning and financial transparency.

Defined Scope:

I'll work with you to outline the project's scope and deliverables, ensuring you know exactly what to expect.

Timely Completion:

Fixed price projects often come with defined timelines, so you can expect your web redesign to be completed within a specified timeframe.
The hourly model is a pricing structure where client is paid depending upon actual hours worked by the service provider. There is no fixed price for the entire project; instead, clients pay for the time and effort expended.
Benefits:
Flexibility:

The hourly model offers flexibility regarding project scope and requirements. You pay for the hours worked, allowing for changes and adjustments.

Continuous Collaboration:

This model encourages ongoing collaboration and adjustments, making it suitable for evolving projects.

Ideal for Exploration:

If your project still needs to be fully defined, the hourly model allows you to explore different options and refine your objectives.
Naman Modi's Web Redesign Services: A Closer Look Through Client Reviews
I take great pride in offering top-notch web redesign services that transform my clients' online presence. My commitment to excellence, personalized attention, and years of experience in the field have earned the trust and appreciation of my valued clients. Let's closely examine what some of my clients say about their experiences with Naman Modi, your trusted Web Redesign Expert.
Frequently Asked Questions
Transform Your Online Presence with Naman Modi: Contact Now!
Contact Naman Modi, your trusted Freelance Web Redesign Expert, and take the first step toward transforming your online presence. If you have any questions or are ready to discuss your web redesign needs, please feel free to reach out to me.