Securing a strong online presence in the digital era is instrumental to business success. As an experienced WordPress developer, I, Naman Modi, can help you establish this presence through a versatile and dynamic WordPress blog. By hiring me, you're signing up for seamless interaction with your clients, a highly attractive blog that garners attention, and, most importantly, a high-ranking platform that significantly boosts conversion rates and overall sales.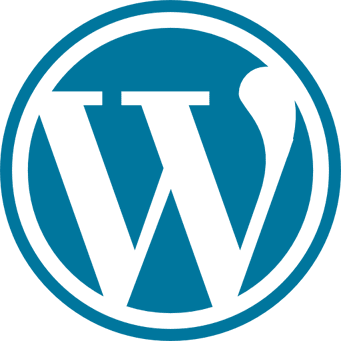 Why You Need Me As Your WordPress Developer?
My expertise in WordPress development goes beyond creating websites from scratch; it extends to shaping them to meet your specific business needs. My freelance web development services are rooted in creativity and value, ensuring your business stands out digitally. But I offer more than just an attractive blog; I offer data-driven solutions designed to attract and retain clients, thereby strengthening your online footprint.
Do you need my services? Contact me .
Your WordPress Journey With Me: A Glance at the Services I Provide

WORDPRESS
Website Design
As a professional WordPress developer, I create intuitive and interactive websites that engage your audience from the first click. An attractive design and functional features set your business apart in the crowded digital marketplace.

WORDPRESS
CMS Development
Efficient management of your content is crucial for maintaining a dynamic online presence. As a dedicated WordPress developer, I offer WordPress CMS development services that make managing your content simpler and more efficient, allowing you to focus more on your core business activities.

WOOCOMMERCE
Development Services
Transform your WordPress blog into a thriving e-commerce platform with my professional services. As an experienced WordPress woo commerce developer, I have the expertise to ensure that your e-commerce platform is optimized for success, whether you're selling products or services.
WORDPRESS
Theme Development
Theme development is an essential part of creating a unique online presence. As an affordable WordPress developer, I can create attractive and SEO-friendly WordPress themes that look great and enhance your website's functionality and user experience.

WORDPRESS
Custom Development
Looking to build a website that is exclusively yours? I offer custom WordPress development services that allow you to have a website designed according to your specific business requirements. As a full-stack WordPress developer, I possess the expertise to handle all aspects of WordPress development, from front-end to back-end.

WORDPRESS
Theme Customization
Themes are a critical part of your website. They set the visual tone and can greatly influence user experience. By hiring me as your WordPress specialist, your themes can be customized to align perfectly with your brand identity and business goals.
WORDPRESS
Custom Plugin Development
Custom plugins can greatly enhance the functionality of your WordPress website. As a freelance WordPress developer, I provide custom plugin development services that align with your business requirements and augment your website's capabilities.

WORDPRESS
Support & Maintainence Services
Keeping your website updated and running smoothly is just as important as building it. With my support and maintenance services, you don't have to worry about website downtime or technical glitches affecting your business operations or customer experience. For more information do checkout the packages
My Hiring Model: Simplified
This model works best for startups and small entrepreneurs with specific project requirements. After assessing the project scope and cost, I'll provide a quote. Upon approval, we'll proceed with our agreement.
This model works well for ongoing projects or those needing additions. I'll provide an hourly quote after a detailed project analysis. This pay-as-you-go model is ideal for individual and large entrepreneurs needing continuous website maintenance or development support.
Pay only for measurable work done
20-40 Hours of Guaranteed production every week
Review Logged Hours by the end of each week in the Google Sheet
Upgradation or cancellation anytime
My WordPress Packages are tailor-made to suit your business needs. They offer insights on how to update your WordPress package based on your latest products and services and how to use your package to optimize your SEO rankings.
Therefore, to get more insight on the WordPress packages you need for your business niche, you can follow this Link.
Why Choose Naman Modi as Your WordPress Developer?
Vast Experience
During the WordPress blog development process, you will always be in the loop of my progress.As I will provide either daily or weekly reports of my progress. In addition, with the use of Google docs, we can share the progress of your blog creation project every day. This will highlight the transparency I use as a freelance WordPress developer.
On-Time Delivery
Timely delivery is paramount to a project's success. I ensure all projects are delivered within the agreed timeframe without compromising the quality of work.
Tailored Solutions
I recognize that each client has specific requirements. Hence, I provide tailored solutions that cater to your business objectives.
Post-Project Support
A successful WordPress blog is not just about the launch but about continual improvement and support. I offer comprehensive fixes and support even after your project is finished.
Quality Assurance
I conduct rigorous testing of your website to ensure seamless performance and rectify any bugs or issues.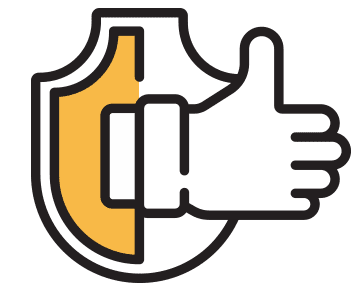 Still not convinced? See what our customers are saying..
Frequently Asked Questions
Partner With a Professional WordPress Developer for Your Success
By choosing to hire a WordPress developer like me, you are signing up for a custom-made website to suit your specific needs and goals, SEO-friendly and developed with the best industry practices. I am committed to delivering quality solutions at affordable rates to help your business thrive in the online world. Get in touch today to discuss your project!