Are you searching for a dedicated and experienced WordPress theme developer to transform your website's design? Look no further. At Naman Modi Digital, I take pride in my expertise and years of experience in WordPress theme development. Whether you need a Freelance WordPress Theme Developer, a Freelance WordPress Theme Expert, or a Remote WordPress Theme Developer, I've got you covered. I aim to craft stunning and functional WordPress themes that align perfectly with your vision and brand identity. With Naman Modi Digital, your website's theme will meet your expectations and exceed them. Explore my services and discover how I can elevate your online presence with my exceptional WordPress theme development skills.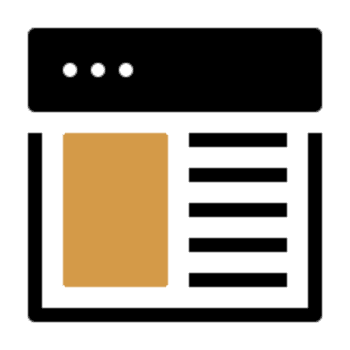 Why Choose Naman Modi Digital for WordPress Theme Development?
I understand that your website's theme is the cornerstone of its design and functionality. When you choose to Hire WordPress Theme Design Freelancer like me, my WordPress Theme Development services are second to none, and here's why you should choose me:
Personalized WordPress Theme Solutions:

I don't believe in one-size-fits-all solutions. Instead, I tailor my WordPress theme development services to meet your needs. Whether you're a business, blogger, or e-commerce site, I ensure your WordPress theme meets your goals.

Quality WordPress Theme Development Services:

Quality is non-negotiable for me. I take pride in delivering WordPress themes that look great and function flawlessly. My dedication to quality ensures optimal website performance and user experience.

Expertise and Experience:

With years of experience in WordPress theme development, I am well-versed in the latest design trends and coding practices. When you hire me, you're tapping into a wealth of knowledge that translates into outstanding results.

Flexible and Collaborative Approach:

I value collaboration and open communication. I collaborate closely with you throughout the WordPress theme development process to ensure your vision is actualized. My flexible approach means I can adapt to changes and revisions as needed, ensuring your satisfaction.
When you choose Naman Modi Digital for WordPress theme development, you choose a partner dedicated to your success. As a Remote WordPress Theme Developer, I create WordPress themes that look stunning and drive results. Trust me to bring your website's vision to life with my personalised, high-quality solutions.
My WordPress Theme Development Process: Seamless Collaboration from Start to Finish
When you choose Naman Modi Digital for Freelance WordPress Theme Development, you select a process that guarantees a seamless collaboration with a dedicated Freelance WordPress Theme Expert from start to finish.

Initial Consultation
I begin by understanding your goals, vision, and specific requirements. When you Hire a WordPress Theme Design Freelancer like me, I gather all the necessary information during this Consultation to kickstart the project effectively.

Research and Planning
After the initial Consultation, I conduct thorough research to identify the latest design trends, competitor analysis, and best practices for your WordPress theme. I create a detailed plan that outlines the project scope, milestones, and timelines.

Custom Design
I create custom design concepts tailored to your brand and objectives. I provide design mockups for your review and feedback, ensuring your vision is accurately reflected.

Development Phase
Once the design is approved, I take over. I follow industry-standard coding practices to bring the design to life. Throughout this phase, I prioritize functionality, responsiveness, and performance optimization.

Quality Assurance
I conduct rigorous testing to ensure your WordPress theme functions flawlessly across various devices and browsers. My quality assurance process includes checking for bugs, security vulnerabilities, and performance issues. I don't compromise on quality.

Client Review
I value your input and collaboration. At this stage, you can review the developed WordPress theme. Your feedback is crucial, and I make necessary adjustments based on your suggestions.

Launch and Deployment
Once you're satisfied with the final product, I launch and deploy your WordPress theme. I handle all technical aspects, ensuring a smooth transition from development to live.

Ongoing Support
My commitment continues after deployment. As a Remote WordPress Theme Developer, I provide ongoing support and maintenance to ensure your WordPress theme performs optimally. I am just a message away if you ever need assistance or updates. Your website's success remains my top priority.
Benefits of Hiring Naman Modi for WordPress Theme Development
When you choose Naman Modi Digital for your WordPress theme development needs, you're not just selecting a service – you're gaining a strategic partner, a Freelance WordPress Theme Expert. I offer a wide array of benefits tailored to your brand's unique requirements.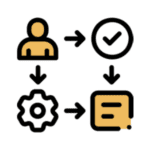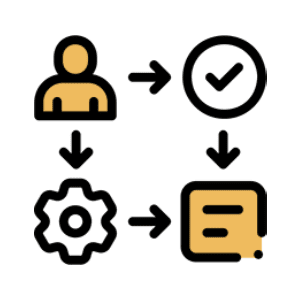 Customized Solutions
I understand that every brand and its requirements are unique. I specialize in creating custom WordPress themes that align perfectly with your brand's identity and objectives. Your theme will be a one-of-a-kind reflection of your brand.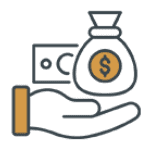 Cost-Effective Services
quality doesn't have to be expensive. My WordPress theme development services are designed to be cost-effective, ensuring that you receive exceptional quality without breaking the bank. I am committed to delivering value for your investment.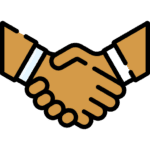 Direct Communication
Effective communication is at the heart of successful projects. You'll have immediate access when you work with me, fostering clear understanding and collaboration. I'm here to listen to your ideas, answer your questions, and address your concerns promptly.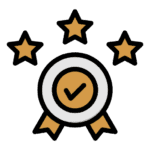 Expertise from Years of Experience
With years of experience in WordPress theme development, I bring a wealth of knowledge to the table. I've honed my skills by working on diverse projects, allowing me to provide you with expert guidance and top-notch solutions.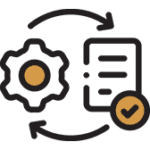 Flexibility to Align with Your Schedule
every project may have its unique timeline and scheduling requirements. My flexible approach allows me to align with your schedule, ensuring that I meet deadlines and milestones at your convenience.
Flexible Hiring Models for WordPress Theme Development
I offer two flexible hiring models for WordPress theme development to cater to your unique project needs. Let's explore the advantages of both the Fixed Price Model and the Hourly Model to help you choose the right fit for your requirements:
With the Fixed Price Model led by experienced Freelance WordPress Theme Expert, Naman Modi, you'll have a clear and predefined project cost from the beginning. I offer budget predictability, allowing you to plan your expenses accurately.
Benefits:
Scope Clarity:

This model is ideal when your project requirements are well-defined and unlikely to change significantly during development. It ensures you get exactly what you need, as agreed upon at the outset.

Timely Delivery:

The Fixed Price Model often comes with a set timeline, which means you'll receive your WordPress theme within a specified timeframe. This is advantageous when you have strict deadlines to meet.

Ideal for Small Projects:

If you have a smaller-scale WordPress theme development project with a clear scope, the Fixed Price Model can provide you with a cost-effective solution.
The Hourly Model, led by a skilled Remote WordPress Theme Developer, provides flexibility regarding project scope and ongoing changes. With this model, you pay for the hours worked, making it suitable for projects where requirements may evolve. This approach ensures that you can easily accommodate any project adjustments seamlessly.
Benefits:
Continuous Collaboration: With this model, when you choose to Hire a WordPress Theme Design Freelancer like me, you can collaborate closely throughout a development process.. You can provide feedback, request adjustments, and fine-tune your WordPress theme as needed, Ensuring that the end result perfectly matches your vision and meets all your requirements.
Adaptability:

If your project's scope is subject to change or you're uncertain about the exact requirements at the outset, the Hourly Model accommodates these fluctuations seamlessly.

Detailed Tracking:

You'll receive detailed reports of hours worked, giving you transparency and control over the development process. This ensures that you're aware of how your resources are being allocated.
WordPress Theme Development Triumphs: What Clients Say About Naman Modi
Regarding WordPress theme development, Naman Modi, a Freelance WordPress Theme Expert, stands out as a beacon of excellence. My commitment to crafting stunning, functional, and tailored WordPress themes has earned him the trust and admiration of clients from diverse industries. Let's examine what some of my satisfied clients say about my experiences.
Frequently Asked Questions
Get in Touch with Naman Modi, Your WordPress Theme Development Expert
If you are ready to enhance your online presence and harness the power of custom WordPress themes, don't hesitate to contact Naman Modi, your dedicated Remote WordPress Theme Developer. Whether you have questions, project inquiries, or want to discuss your WordPress theme development needs, I'm here to assist you every step of the way.