Welcome to Naman Modi Digital, where design meets innovation, and expertise is the cornerstone of our creative solutions. If you're in search of a Freelance Mobile App Designer who can turn your visions into stunning realities, your journey ends here.
Naman Modi is more than a designer; he's your pathway to excellence when you need to Hire a Freelance Designer with a wealth of experience and a commitment to delivering Expert Freelance Design Solutions. With a specialized focus on Mobile App Design, Naman brings an unparalleled level of expertise to every project.
When you choose Naman Modi, you're selecting a professional who has honed his craft over years of dedicated practice. As a Freelance Mobile App Designer, Naman excels in creating mobile app experiences that are not just visually captivating but also highly functional and user-friendly.
Why Choose Naman Modi Digital for Mobile App Design?
Personalized Attention: My commitment to Personalized Attention is unwavering. I understand that every project is unique, and that's why I take the time to tailor my services to your specific needs. Naman Modi, not just a Professional Freelance Web & Graphic Designer but also a Top Freelance Design Expert, ensures that your mobile app design receives the individualized focus it deserves.
Flexibility: In the ever-evolving world of design, flexibility is a key. I adapt to your project's changing requirements, timelines, and objectives. As a Freelance Mobile App Designer and a Freelance UI/UX App Designer, Naman Modi brings adaptability and versatility to the table, ensuring that your project remains on the way to success.
Uncompromising Quality:

Quality is the foundation of everything I do. When you choose Naman Modi Digital, you're choosing Quality that is second to none. Naman's dedication to delivering exceptional design solutions is a testament to his expertise as a Freelance Mobile App Designer and a Freelance UI/UX App Designer.
Choosing Naman Modi as a Freelance Mobile App Designer and a Freelance UI/UX App Designer is at the core of my value proposition. When you choose me, you're choosing a designer who doesn't just meet industry standards but raises the bar in every project.
The Process: Seamless Collaboration from Start to Finish
I believe in a systematic and collaborative approach that ensures your Mobile App Design project is a success. My process is designed to deliver exceptional results from the beginning to the final deliverables.

Initial Consultation
Your journey starts with an in-depth Initial Consultation, where I take the time to understand your objectives, vision, and requirements. As a Freelance Mobile App Designer, Naman Modi listens closely, ensuring a clear understanding of your goals for the project.

Project Scope and Planning
After the consultation, I move on to Project Scope and Planning. This phase involves defining the scope of work, setting objectives, and outlining a strategic plan. Naman Modi's expertise as a Freelance Mobile App Designer ensures that your project is carefully planned to achieve success.

Design and Prototyping
With a well-defined plan in place, I transition to the Design and Prototyping phase. Naman Modi, a skilled Freelance Mobile App Designer, transforms your ideas into stunning visual concepts and prototypes. I focus on crafting designs that are not only aesthetically pleasing but also aligned with your project's goals.

Iteration and Feedback
Collaboration is a key to my process. I encourage open communication throughout the project. The Iteration and Feedback phase allows me to refine and enhance the design based on your insights, ensuring that the end result aligns perfectly with your vision.

Final Deliverables
The journey concludes with the delivery of the Final Deliverables. My commitment to a systematic approach ensures that you receive a Mobile App Design that meets the highest standards of quality and excellence. Your project is not complete until you are fully satisfied with the results.
Benefits of Hiring Naman Modi for Your Mobile App Design Project
Choosing Naman Modi as your Freelance Mobile App Designer, Custom App Design Freelancer, and Remote App Wireframing & Prototyping Expert comes with a wealth of advantages tailored to ensure the success of your Mobile App Design project.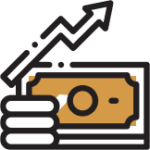 Customized Solutions Tailored to Brands
In the realm of Mobile App Design, a one-size-fits-all approach simply won't suffice. Naman Modi excels in delivering Customized Solutions that are meticulously tailored to your brand's unique identity. Your mobile app design will stand out in the crowded digital landscape, ensuring a memorable user experience.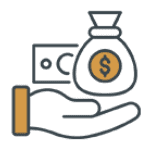 Cost-Effective Services Without Compromising Quality
Quality design shouldn't come at the cost of your budget. Naman Modi is your go-to Affordable Freelance Design Expert who offers Cost-Effective Services that don't compromise on the quality of your Mobile App Design. Your investment will yield impressive results without breaking the bank.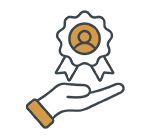 Direct Communication for Clear Understanding and Collaboration
Effective communication is paramount in design. With Naman Modi, you can expect Direct Communication that fosters a clear understanding of your objectives and seamless collaboration throughout the project. Your vision is translated into design reality with precision.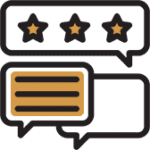 Expertise from Years of Experience
Naman Modi's Years of Experience as a Freelance Mobile App Designer and a Custom App Design Freelancer bring a level of expertise that shines through in every project. Your mobile app design benefits from insights and skills honed over time, ensuring it meets the highest industry standards.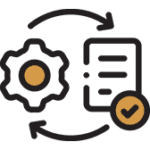 Flexibility to Align with Client Schedules
I understand that your project may have specific timelines and schedules. Naman Modi offers Flexibility to align with your unique project schedule. Whether you need rapid design iterations or a comprehensive approach, I adapt to meet your needs seamlessly.
Flexible Hiring Models for Your Mobile App Design Project
I offer two flexible hiring models to cater to a variety of project needs: the Fixed Price Model and the Hourly Model. These models are designed to provide you with options that align with your specific Mobile App Design requirements.
In the Fixed Price Model, I provide you with a set project cost upfront. This means that you'll have a clear understanding of the total investment required for your Mobile App Design project from the start. This model is ideal for well-defined projects with clear objectives and scope.
Benefits:
Budget Clarity:

With a fixed price, you'll have complete budget clarity, making it easier to plan your project's financial aspects.

Project Scope:

Well-suited for Mobile App UI/UX Design Solutions, where the scope of work is clearly defined, and you want to ensure that the project stays within budget.

Peace of Mind:

You can rest assured that the agreed-upon price won't change, providing peace of mind throughout the project.
In the Hourly Model, you are billed based on the actual hours worked on your project. This model offers flexibility and is best suited for projects where the scope may evolve or if you require ongoing design support.
Benefits:
Flexibility:

Ideal for Mobile App Design projects that may require continuous adjustments, fine-tuning, or periodic updates.

Real-Time Collaboration:

You have the ability to work closely with your Freelance Mobile App Designer and provide feedback throughout the project's duration.

Pay for What You Need:

You only pay for the actual time spent on your project, making it cost-effective for varying project requirements.
Client Testimonials: Celebrating Success Together
At Naman Modi Digital, client satisfaction is paramount. Over the years, I've been fortunate to partner with diverse businesses, each with its unique vision and challenges. Their feedback affirms the quality of work delivered and motivates me to set new benchmarks in freelance web development. Below are some genuine reviews from my esteemed clients:
Frequently Asked Questions
Contact Naman Modi Digital - Your Trusted Freelance Mobile App Designer
I'm here to make it simple and convenient for you to get in touch with me. Whether you have questions, want to discuss your Mobile App Design project, or are ready to take the next steps, here's how you can reach out to Naman Modi, your dedicated Freelance Mobile App Designer.