Digital marketing for small businesses is an important marketing element for entrepreneurs, especially after Covid-19, where the world turned online to procure their goods and services. However, the most noticeable pandemic spinoff was the boom of small businesses.
Anyone with a good product or service and access to the internet started their business and used social media and other digital marketing techniques to become a success.
That's the power of digital marketing for small businesses. So, if you're a small business and want to level up your digital presence but are still unsure whether digital marketing is for you – take a look at our reasons why digital marketing is important for small businesses today.
Reach Customers where they are
One of the golden rules of marketing is to go to where your customers are, and right now, they're online. According to Oberlo, 2.14 billion people shop online; this number is expected to grow, which means about 27% of the world's population can be found online.
However, the more interesting statistic is how much time people spend on social media. A current study by Statistica shows that people in the US spend about two hours, three minutes every day, on social media. That's two hours you can use to capture their attention every day.
Instagram, Youtube, Facebook, TikTok, Twitter, etc., are your biggest assets in digital marketing. Use them with purpose, and the scope to convert leads into customers is incredible.
Become Visible to Local Communities
When looking for products or services, customers first conduct mobile or online searches to find businesses that they can either go to or order online.
Of these searches, 46% seek local information ('business/products near me' searches) where customers are looking for businesses in their area. Therefore, it's essential to be as visible as possible to your local communities.
An easy way to boost your local clout is to set up a Google My Business listing. Not only does this listing show up on Google maps, but when users do searches for your product/service, your business information and location will show up in their SERPs.
High ROI on a Modest Budget
The most beneficial thing about digital marketing for small businesses is that it doesn't require a huge budget to see a good ROI.
As a small business, every penny spent has to yield results to get the most of your budget, and with digital marketing, it's possible to see results from your marketing efforts without huge budget spending. Additionally, digital marketing is scalable according to your budget and company growth.
Creating a website, having social media profiles, reaching out through emailers, PPC ads, improving your local SEO, etc. – all these elements can boost your ROI without a big dent in your pocket.
Power of Social Media
There's no need for huge advertising campaigns on billboards or in magazines when you can create an image and post it on social media to reach your followers and potential customers. If you don't have a big following, then influencers are a great asset to small businesses, as their followers trust them and look to them for purchasing suggestions.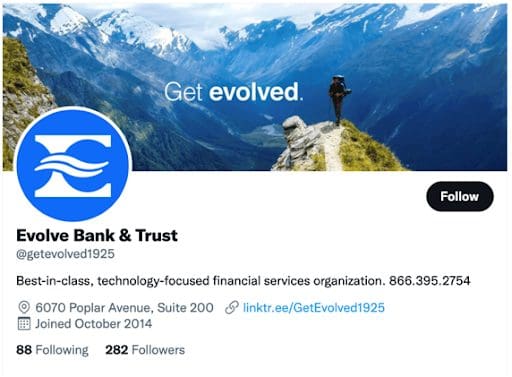 One reel, video, or post from them can immediately boost your sales, visibility, recognition, and brand identity. Therefore, if you have an e-commerce business, reaching out to influencers can be a game-changer. Additionally, social media is the best way to engage with your audience directly.
As a small business, the more you respond to customer queries, promote sales, launch new products/services and offer that personal and emotional connection, the better it is to build trust and authority. So, don't think twice; start up your brand's social media page today.
Easy to Analyze
Digital marketing is very easy to track; whether you use free SEO tools or more immersive ones like Google Analytics, SEMRush, etc., you can track every last detail of your campaigns and budget.
Data on your demographic, brand mentions, post impression, ideal posting times, and keyword research can greatly impact your campaigns and company's success. The more you know about all these aspects, the better you can make critical marketing and sales decisions and adapt your strategy.
Garners Trust
When they hear about a small business, people first search for it online and look at the website or social media profile. Therefore, investing in these two digital marketing verticals is important to show a legitimate business that customers can trust.
Search engines also rely on websites, brand mentions, and social media profiles when they bring up results for a search query. If your small business doesn't have a digital presence, it won't show up in SERPs, which means missing out on potential leads and brand visibility.
Your Competitors Are Already Online
Another key factor to remember is that as a small business, you have to compete with old and new competitors – many of whom are already online and have some sort of digital marketing plan. So, whether you want to or not, if you'd like to stay relevant and outmaneuver your competition, then your business will have to make inroads and grab customers through digital marketing.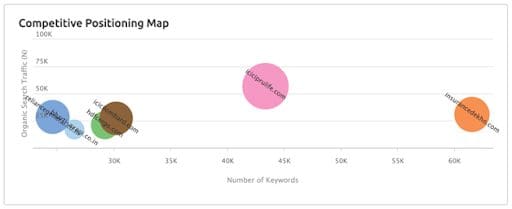 On the flip side, if you're one of the first small businesses in your niche to use digital marketing to promote your business and products, then you already have a leg up on the competition – this has many benefits such as ranking higher than others in SERPs, first movers advantage, garnering authority and clout in your niche, etc.
Additionally, with SEO and online marketing tools, it's now easier than ever to track what your competitors are up to, and with this information, you can make changes to your campaigns to stay ahead of the curve
Give Customers Direct Access to Your Brand
Whether customers have a question about your product or are curious about your new services, they'll first look at your website or social media profiles. Having these digital platforms allows them to gain access to you quicker than visiting your store.
Direct Messages, chatbots, contact us pages are excellent ways to connect with your audience and interact with them directly.
If you have a new product that you're launching, clients can immediately reach out through social media comment sections or DMs to inquire about price, availability, benefits, etc. Instant access is a huge bonus for small businesses that don't currently have a customer service team budget.
Learn about Your Customer
Small businesses can get a clear idea of what customers want and gravitate towards through digital marketing activities such as online surveys, polls, newsletters, reviews, and data analysis. Unlike traditional marketing methods, these activities are easy to create, and once rolled out, the results come in instantly.
Collating and analyzing the data using marketing tools gives small businesses precise insights into their demographic to make more targeted campaigns and focus on high performers' products and services.
High Conversion Rates
Digital marketing has high conversion rates because' call to actions' features can be implemented in ads, campaigns, newsletters, etc., to turn leads into customers.
Below are a few ways digital marketers motivate users to purchase or avail services:
Social media ads that are linked to product pages,
Videos that are hyperlinked to the company website,
Emailers offering promo codes for products that redirect users to the website,
Clickable pictures on social media posts,
Pay Per Click strategies for ads, etc.
Using these methods, a small business can quickly see a turnaround in their sales and lead generation with the help of digital marketing.
SEO is Very Important
As this article has established, having a website is important for growing any small business. If you have a website, search engine optimization is the most important form of digital marketing you must invest in scaling your small business.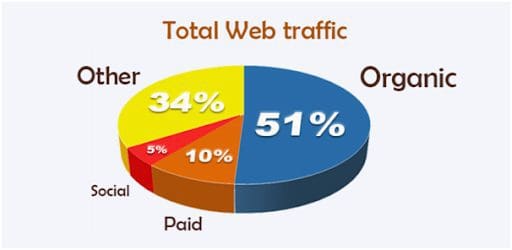 Optimizing your website to get it to rank high on search engines has enormous benefits, such as:
More organic traffic
More potential clients
Visibility
Brand awareness
Trust factor
Staying relevant
Outmaneuvering competition, etc.
SEO is not easy for beginners, so it's best to leave it to the experts if you have no clue what to do. However, it's an investment that will positively impact your business, so don't skimp on this step.
Go Global
A huge benefit of digital marketing is that you can tap into global demographics. In 2020, 80% of the world population shopped online, a number set to remain high in the years to come. This statistic means one thing, it's easier than ever to reach a global audience.
Break geographical barriers by having a website and social media presence to increase your brand awareness and acquire people across the globe. Having access to this vast demographic doesn't imply getting lost in the crowd. Instead, it means you can further target the smaller niches that resonate with your brand and reach out to interested clients in different locations.
Multiple Platforms to Market Your Brand
Don't just limit yourself to adverts in nearby coffee shops, billboards, or magazines. Nowadays, Instagram, Facebook, Youtube, LinkedIn, Google, Amazon, Tik Tok are just a few popular platforms that digital marketers depend on to promote small businesses.
The way content is received on each platform varies, and therefore, there are multiple ways in which your campaigns can target your clients.
You can share valuable brand information through blog links on Facebook or post testimonial videos on Youtube. The options to market your content online are limitless, and with a little creativity, small businesses can compete with big companies that share the same platforms.
Don't Forget to Optimize for Mobile!
The invention of smartphones has seen an enormous rise in search queries being first conducted on mobile devices.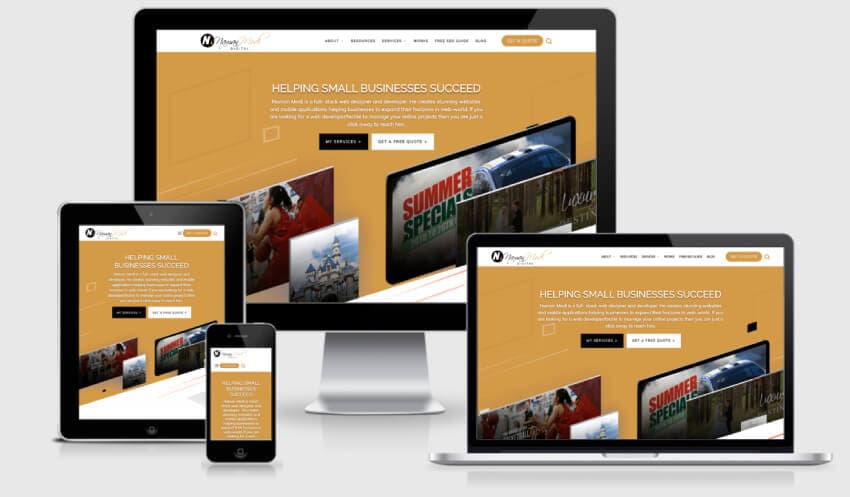 According to a study conducted by Hitwise, 60% of all online searches are currently being carried out on mobile devices. So, if you want to reach this demographic, you must have a digital marketing plan that optimizes for mobile.
Ensure that your website is responsive for mobile users and that they can order or get information about your small business using their smartphones – That way, you won't miss out on this key demographic.
The Way of The Future
There is only so long you can prolong the inevitable, and with the way the pandemic has impacted the way we shop – digital marketing is the future.
To stay relevant, compete and scale your small business, you have to invest in digital marketing. Only relying on traditional marketing isn't sustainable for the long term.
The scope to grow and reach customers is unlimited with digital marketing. Through techniques like SEO, content marketing, video marketing, emailers, lead generation, social media, etc., there is so much potential to make a splash and stand out using any of these methods.
FAQs About Digital Marketing for Small Businesses
Q1. Is it essential for small businesses to do digital marketing?
Answer: In many ways, digital marketing is the great equalizer when it comes to promoting businesses; whether you're a veteran or small business, in today's world, anyone can go viral with the right content and marketing plan.
Small businesses must use digital marketing because it is a great tool to help you grow while giving you a high ROI on a modest budget. Additionally, 2.14 billion people shop online, and 60% of searches happen online, so, with statistics like that, digital marketing is a must if you want more customers.
Q2. How can I promote my small business using digital marketing?
Answer: There are many exciting ways to promote your business using digital marketing, and hiring a marketing agency will be beneficial if you have no clue where to start.
However, if you have a website, then here are a few ways you can promote your small business:
Get a Google My Business listing to appear in local searches
Be active on social media platforms that target your demographic
Create regular newsletters for your existing clients
Conduct SEO for your website
Create more video content for various platforms
Collaborate with influencers that appeal to your audience, etc.
Q3. What is Digital Marketing?
Answer: In the simplest of terms, digital marketing is a form of advertising through digital channels such as websites, social media, search engines, mobile apps, email, etc. These online platforms act as the vehicle to promote and endorse goods, services, and brands.
Digital marketing is the preferred way for many brands to promote their businesses because that's where the customers are, and there is a high ROI, even on a small budget. Additionally, because these marketing activities can be monitored easily using SEO and marking tools, experts can use data and insights to spearhead future campaigns or implement changes to existing ones.
Post pandemic, the world saw a huge shift of people going online to purchase goods and services. Therefore, digital marketing is vital to stay relevant, compete and grow a small business.
Q4. What digital marketing strategies are suitable for my small business?
Answer: If you want to succeed with your digital marketing strategies, then implement the following:
SEO – search engine optimization helps your website rank on Google and other search engines so that your brand shows up on SERPs. The higher the rank, the better the visibility and the more organic traffic you can garner to turn into leads.
Content Marketing – Blogs, articles, campaigns, photographs, reviews, etc., all these elements make up content that can be marketed on different platforms to gain more potential customers and brand awareness.
Video Marketing – videos are the hottest marketing trend because many platforms favor video content. Creating videos, such as testimonials, how-to, guides, short-form videos, etc., that captivate has a huge potential to gain more customers and increase sales and visibility.
Social Media Marketing – According to Statistica, people in the US spend about two hours, three minutes every day on social media. So, it's essential to invest in social media marketing campaigns.
Email Marketing – this activity has the highest ROI because it has low investment. If you have a growing client base, reach out to them via email to connect and promote your latest sales, products, services, etc.
Summary
A good digital marketing plan has many advantages – high conversion rates, high ROI, low investment, low manpower, etc. These are all important reasons for a small business to use it to promote its brand, products, and services.
Whether we like it or not, digital marketing is here to stay, and it's becoming increasingly vital for any sized business to use it to reach their customers. The statistics we mentioned in this article indicate that people are spending more and more time online using their smartphones and devices. So it's almost imperative that small businesses invest their budget into digital marketing to scale and succeed in their niche.
We hope you got valuable information on digital marketing for your small business in this article. Bookmark this page, and keep checking back for more information on a variety of digital marketing topics!