The trend of online business has taken a new height with the advent of Covid-19. More people are confined in their homes which leaves them no option but to work from home. Many businesses have entirely switched to an online platform. At the same time, some are running their brand online and offline.
Mastering the techniques of online marketing has become a necessity for many. The internet has changed the way we run any business. Here are some ways that can help you in running a successful online business.
Organize Your Business Accounts:
Firstly, you will have to take care of your online business assets. It includes creating and managing your website, social media accounts, and hosting accounts. Your website and other accounts should be customized with your brand image.
The content on your social media and website should have relevant keywords. Keep updating information about your latest products and services. Maintain a good site by posting engaging content and attention-seeking videos.
Keep Up With the Latest Trend:
Your competitor may be successful because they keep up with the latest trends and improve their products from time to time. Everything evolves and needs to be updated to keep people interested in your brand. No one wants the same old thing that you released last summer.
Furthermore, the trends in social media are also evolving. You will need to adopt the latest techniques of marketing your brand on an online platform. For example, you will find that now influencers can help increase your online presence and hire them to make your next products a hit.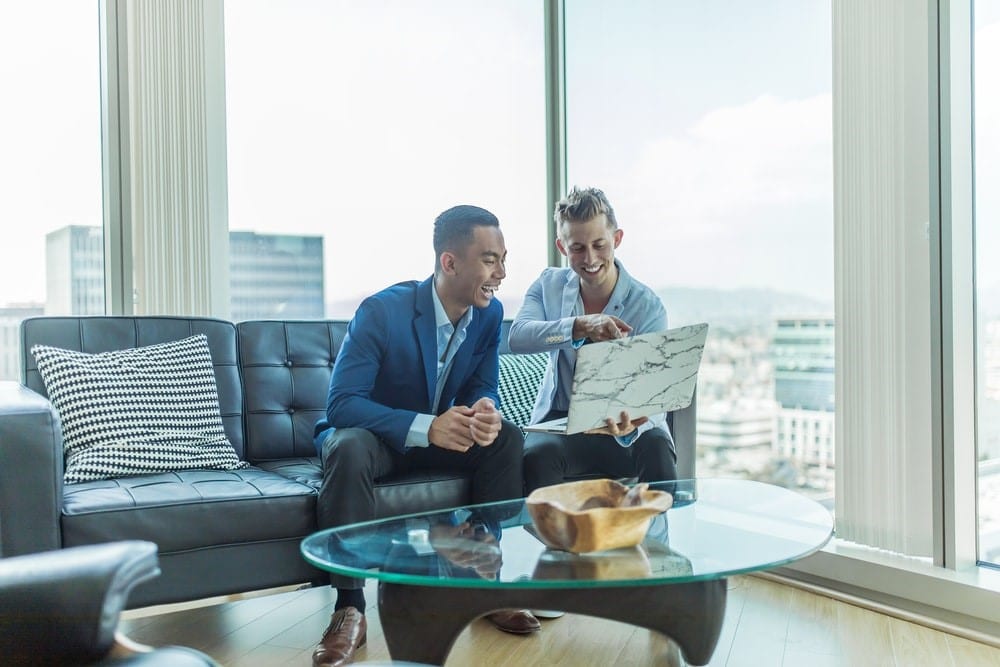 How to Safely Maintain Customer Information:
Some people are afraid to provide their information when purchasing something online. It is your legal obligation to store your customer's information safely. Give access to limited employees and secure your business data.
When you receive customer information on their contact, address, email, etc., make sure to store it on a separate and secure device. It is best to destroy confidential data like a client's credit card details after its use has expired.
Maintain Your Brand's Online Reputation:
It is a constant effort to keep up with the reputation of your brand. Once your reputation is tarnished, it can be tough to recover it. You have to access and control your website and social media accounts continuously.
You can set up Google Alerts notifications. It can help you keep track of when and where your brand gets mentioned. When you hire someone to maintain or post content on your website, provide them all the guidelines to get the expected results. Handle customer complaints wisely, keeping in mind that your brand reputation is more important.
Be Persistent in Achieving Your Goals:
It is a one in a million chance for a business to become successful overnight. For many people, persistent hard work and effort pay off if you want to be successful.
Plan out your goals and stay focused on achieving them one by one. Sometimes a startup business can take up some time before they begin making profits out of their brand.
How to Improve Online Presence for Your Brand:
When you have successfully begun your online venture, you can gradually increase your online presence. Besides getting your business a new business card for promoting your brand, it also requires more online exposure to reach potential customers. Here are some ways how to enhance the online presence of your brand.
Create a Website:
The first thing that can contribute towards enhancing your online presence is how well your website is created. It should be professional and easy to use. The visuals should be outstanding and appealing to the users. Your website layout and design should be able to view correctly even on mobile phones and tablets.
Your posted content should be exciting and informative. Make sure that it is free from grammar mistakes. Use visually appealing images to add quality to your site. Create a brand image and run the site according to it. If your site is hard to understand, the visitor will leave it within some seconds.
Optimize Your Website:
Make use of SEO (Search Engine Optimization) to increase the presence of your website. It can help improve the ranking of your site on the search engines, providing more exposure. This way, more people can find your site and visit it.
Choose relevant keywords for your content that can help you rank well on the search engines. You can select between three or five keywords that people most likely search for when they type in the search box. It can help them lead to your brand website.
Benefit from Your Social Media Accounts:
The fastest way to get your brand exposure is to promote it through various social media platforms like Instagram, Facebook, Twitter, etc. It serves as an effective marketing strategy that does not cost you much.
You can stay connected to your customers and build your brand the way that they want. Make sure that you are interacting with people that show sincerity towards your brand. Offer occasional giveaways and offers to obtain new followers and help spread the word about your brand.
Reach Out to Blog Influencers:
You can hire bloggers to write authentic and attention-seeking content for your site. If the blog influencers also have a massive following on any social media account, it can help provide more brand exposure.
You can get a blogger to post content on their site with a backlink to your website. It helps improve the search results and guides the readers to your site.
Email Marketing:
You can use signup forms on your site to connect with your customers. It is an effective way to keep them updated on your brand and grow your customer base. Emails are an effective way to show gratitude to your customers.
You can use email to inform your customers about your latest offer and product release. Signups on your website can help your brand grow.