Coronavirus or COVID-19 is now known around the world as a pandemic that has shaken nations in all aspects. Millions of people are now forced to work from home to prevent the virus from spreading. This trend will never gonna end soon, and experts are warning us to brace ourselves for tougher times ahead as remote workers will be the order of the day for the next few months. Although staying at home has reduced the spread of COVID-19, the virus is still spreading fast, and it's unpredictable how many people will be infected or succumb to it. One thing we are sure of is that the global stock markets will crash and many, and this effect will trickle down to businesses – big or small.
My web agency hasn't been spared, and since I am working with brands and businesses in major industries, it has affected the way we conduct business. My employees are the most significant casualties in this pandemic, and many of them are finding it hard to work from home. A major concern to freelancers is how they are going to conduct business remotely. What does working remotely mean? What about the long term effect of working remotely due to COVID-19, especially for freelancers? Working from home seems like a temporal solution to curb the virus. However, experts say that this will be the norm, and we should take measures to adapt.
Also, You Can Read Top Freelance Tools Every Freelancer Should Use
Although leaders see this as a big game-changer in all sectors, we should take it positively as freelancers since it is a win-win for all stakeholders, including organizations and employees. However, to sustain it, we need to lay down a stable foundation that is made up of smart HR systems, right investment, outstanding communication, robust and soft skill, and active operational plumbing. From the get-go, freelance platforms have the power to inform and educate organizations, turning employees to remotely distributed teams. This will help everyone achieve their set goals.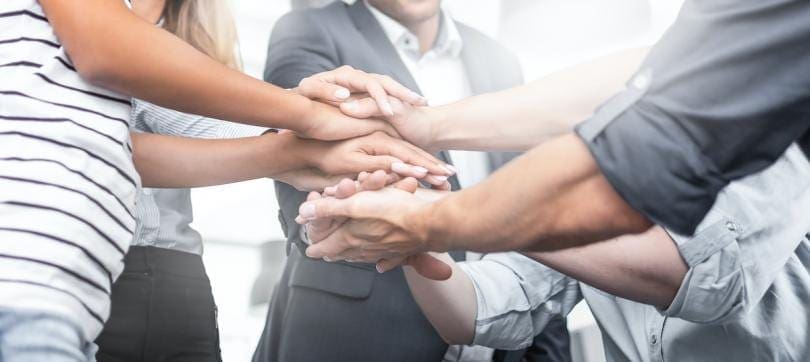 Companies have realized that remotely distributed teams are elementary to manage thanks to the latest innovations and technologies like enterprise freelance platforms. We should be cautious though not to blur the distinction between the freelancers and employers. To help us with that, we need to focus on the technology part of the entire process of working remotely. With that in mind, I am going to share several observations that are bound to influence the way freelancers work from home:
Flexibility in Handling Freelance Projects
We've witnessed companies are hesitating to let their employees work from home. But when faced with such a grievous pandemic, they are forced to do so to contain the virus and we have to prevent it from spreading further. This has led to companies putting systems and technologies to help employees carry their duties efficiently from home. Employees now need to find ways to be productive by collaborating with other team members remotely. Project leaders have no choice but to rely on the outcome of the project rather than monitoring the team's presence in the office. Companies now need to be adapted to the norm of employees working remotely, provided work is done, and deadlines are met. This requires flexibility for parties involved, even though there may be inconveniences.
Also read:- SECRETS TO BECOME A SUCCESSFUL FREELANCER
Productive and Efficient Online Freelance Platforms
With infections  Coronavirus is rising every day; it's now time to leave our comfort zone and work with what will make us safe. It is not easy to adjust to new working conditions and the strains that come with new systems. Since many people are now working online, network overload will be shared and is, therefore, necessary to invest in productive and efficient online freelance resources and platforms. Upgrades need to be made to ensure that the workflow is not interrupted. If you are using WiFi to do remote freelance, you or your neighborhood will have to contribute and purchase roosters with high speeds. Companies also need to look for ways to streamline various technologies for better delivery.
Shifting To Remote Projects
Initially, before this pandemic, clients their projects were done on their premises. But ever since the outbreak of COVID-19, many freelancers are now handing projects remotely, making it hard for clients to monitor their progress. This is inevitable to curb the spread. If your work is knowledge-based and can be done online, there is no need to drive to work. Clients need to understand the danger of not adhering to governments' directive to maintain social distancing. Thanks to advanced communication technologies, office meetings are replaced with audio and video conferencing. It is now evident that work can be done remotely, but since many companies have invested heavily in office equipment and leased office space, they are feeling the weight of paying for what they are not using. It now boils down to project results and outcomes regardless of using physical or virtual offices.
Numerous Freelance Work Opportunities
Demand for skilled and experienced remote freelancers is still high, amid this global pandemic. From the look of things, many small and medium-sized businesses are now shifting their transactions online, meaning a lot of freelance opportunities will be created to cater to growing demand. Additionally, many ventures which didn't were reactant to accept remote workers, are now finding themselves at crossroads to either go with the flow and provide freelance opportunities or go down.
Expansion of IT Companies
With companies embracing remote workers, IT companies are the biggest beneficiaries of the current situation. Web developers, graphic designers, digital marketers, and other experts in the online industry will benefit in two ways. One, they will have an easy time convincing prospects of the benefits of their services, and two, companies will be forced to adapt to IT services to make remote work favorable to both employees and employers. Collaboration with IT experts will be the order of the day. IT companies with onsite teams are now looking for remote workers to improve their efficiency.
See More:-Top 5 PayPal Alternatives for Bloggers and Freelancers
Exploration of Freelance Talent
Besides the growth in the IT sector to quench demand, another breed of freelancers is popping up. Many freelancers are now exploring different ways to leverage their potential. Some are even doing double time while learning other skills that relate to remote freelancing work. The danger here is becoming a jack of all trades but a master of none. While trying to learn something new as a remote worker, perfect it first before moving to something else.
Exploring Different ways to utilize Remote Spaces
Working remotely has eased the burden that comes with leasing and acquiring infrastructure. With work being done at home, a lot of office space is left without use. It is time to find different ways to utilize these empty spaces. We now know that it is practical and possible to work remotely, and I can guarantee you when this pandemic ends, companies will look for ways to reduce expenditure by leasing unwanted space to recuperate.
Benefits of Freelance Platforms
As the saying goes that every cloud has a silver lining, this crisis has taught us to you have be agile and flexible to adapt to unique and different ways to conduct our daily businesses. We now realize that freelancers are playing a crucial role in providing 'essential' online services, especially when working remotely. The main casualties are those working in the service sector, and many jobs will be lost. Global freelance platforms are benefiting many freelancers by helping them advertise for services that can be done remotely. However, this will be short-lived as we are praying for the coronavirus to go away for us to return to our regular work engagement.
Conclusion
Crisis always brings changes. Some are good, while others are not so good. Either way, we need to show resilience when facing hardship. At the moment, it's difficult to predict the long term economic effects of COVID-19. In the meantime, let's adjust to these changes and work remotely. Although this will decentralize workforces, freelance opportunities will be created. Like any crisis, some will lose, while others will win. All in all, we should remain stable and support one another to emerge victoriously.
Here are few more topics that you shouldn't miss:
Top 5 PayPal Alternatives for Bloggers and Freelancers
Top Freelance Tools Every Freelancer Should Use
Like this post? Don't forget to share